CMI has three vacant senior researcher positions
Senior researchers in poverty and global health
Deadline: 24.06.2022
Senior researchers in poverty and global health (economist, political scientist, anthropologist / qualitative researcher)
CMI has three vacant senior researcher positions: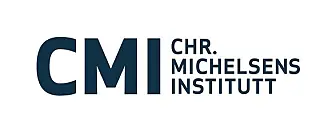 CMI invites applications from engaged, entrepreneurial, and academically strong researchers. We have three vacant positions, preferably for established researchers with a proven academic track record.
Chr. Michelsen Institute (CMI)
CMI is an independent development research institute based in Bergen, Norway, with around 100 staff members. In cooperation with partners from all over the world, we address key development challenges in Africa, Asia, the Middle East, and Latin America.

We combine high quality research with an engagement to make knowledge accessible and used. The main disciplines are economics, political science, and social anthropology.
As a researcher at CMI, you share our vision to generate and communicate knowledge for global development and justice. Our researchers produce high quality research addressing key development challenges. Join us in using research knowledge to inform and impact on policy and practice, and actively engage with policy makers, practitioners, and the academic community. You will be a key part of developing new projects and acquiring project funding and be a valued team member who contributes to building strong research groups and fostering an enabling work environment.

We are looking for senior researchers in Poverty and Health.
Poverty (2 positions)
In order to strengthen the Poverty research group, we are looking for one economist and one social anthropologist/qualitative researcher with interest in cross-disciplinary work and expertise on poverty, labour markets, job creation and private sector development. It is preferable that the candidates are also interested in health issues that are relevant for the poverty agenda, including gender-based violence.
The research portfolio includes impact assessments of development interventions. For the economist position, good knowledge of econometrics is required, especially on methods suitable for assessing impacts.

Global health (1 position)
The Global health research group at CMI seeks a quantitatively oriented social scientist (economist or political scientist) with skills in experimental and quasi-experimental research designs, as well as implementation research more broadly.
The position offers great opportunities for developing a new portfolio of projects on issues important for development policy, particularly on cross-disciplinary impact assessments.
Thematically, the Global health research group at CMI is well positioned to explore synergies with the poverty and gender groups (sexual and reproductive health and rights). We prefer candidates with interests in such topics.
We are seeking excellent researchers
We are seeking excellent researchers with solid research competence, in-depth methodological knowledge and good writing skills.
Knowledge of foreign aid policies is an advantage. The relevant candidates must be interested in conducting high-quality research on effects of development interventions - to learn what works in development, why and for whom, and have in-depth impact- and process evaluation skills.
The candidates must have a high willingness and interest in conducting field work and data collection in rural and urban areas Africa.
CMI is hosting the Development Learning Lab (DLL) and the positions are expected to contribute to the success of the centre.
Academic Qualifications:
A doctoral degree
A scientific publication record
Preferable with at least two years of research experience after the PhD
Solid research competence, methods and writing skills
Please describe your thematic research experience and interests, your methodological skills and how they relate to CMIs thematic research topics (www.cmi.no) and CMIs strategy. Any knowledge about impact- and process evaluation methodologies should be explicitly described.
Other key qualifications
In order to thrive at CMI, you need a set of qualifications beyond being a strong academic. Please describe your experience in each of the areas below. Limited competence in one area can be compensated by a stronger record in others.
Motivation.
Please describe your motivation for working at CMI. Relating to the description in the call of what it entails to be a researcher at CMI.
Project development skills and entrepreneurship.
All research at CMI requires fundraising, and our researchers are the driving force in project development. Fundraising entails writing proposals and communicating with potential funders. An entrepreneurial attitude is essential. Please give a detailed account of your skills, experience, and track record with project development and fundraising.
Engagement with policy and practice.
CMI aims to provide research-based knowledge that informs and inspires policy and practice. This entails interaction with user groups, policy- makers and practitioners. Please describe your experiences and relevant skills.
Field experience.
Field experience is important for gaining deep insight about development challenges. Please describe your experience.
Versatility.
Working at CMI, it is an advantage to be interested in a variety of themes and geographical areas, and to be open to different methodological and disciplinary approaches. Please indicate any thematic, geographic or methodological interests beyond your current focus and describe your experience with and attitude to cross-disciplinary work.
Project leadership.
Researchers at CMI often manage their own projects, with the support of a professional administration. Please account for your experience and/or skills with leading and administering research.
Research collaboration.
Research at CMI involves collaboration with leading international research institutions, including partners in the south. Please account for your collaborative experiences and research network.
Popular dissemination.
The impact of CMIs research comes partly through popular dissemination and engagement in public debates of relevance to our research. Please account for your experience and skills in working with the media (including social media) or other channels for popular dissemination.
Research ideas
Candidates are encouraged to outline new research ideas for future development of their own research, including thoughts of specific funding opportunities and research partners.
CMI can offer you:
The opportunity to be part of the leading multidisciplinary development research institute in Scandinavia and to shape our research agenda and communication outreach
A permanent position or tenure track position depending on level of seniority
Remuneration commensurate with qualifications and experience
Assistance with moving from abroad
A conducive environment for families with children
Bergen is a picturesque city situated between fjords and mountains, with excellent opportunities for cultural experiences and an active lifestyle.
How to apply
Your application must include:
Application letter, including ideas for future research. The application letter must address the qualification points outlined above. These are:

Motivation, Academic qualification, Project development skills and entrepreneurship, Engagement with policy and practice, Field experience, Versatility, Project leadership, Research collaboration, Popular dissemination, and Research ideas.

CV (include information relevant to the items listed above, including information that sheds light on your degree of personal initiative.)
Copies of a maximum of three academic pieces for evaluation.
A minimum of three references, including phone numbers and e-mail addresses.
One reference letter.
The application deadline is the 24th of June 2021.
We only accept applications via the JobbNorge recruitment platform.
Questions regarding the positions can be directed to Research Director,
Espen Villanger.
Questions regarding the recruitment platform JobbNorge can be directed to the Head of HR, Hanna Fløysvik.