Ledig stilling ved OsloMet
IT drift engineer at The Department of Computer Science
Deadline: 05.09.2019
IT drift engineer
This position involves supporting students, teaching and research staff at the Department of Computer Science and facilitating the core activities of the Department through planning, deployment, maintenance and drift of its digital services. The position entails working on externally funded projects, supporting student lab activities and mentoring students. The person that will be hired in this position will work in close collaboration with the academic staff, students at all levels and external partners. You can find more information about the department at: https://www.oslomet.no/om/tkd/it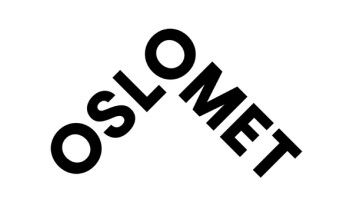 OsloMet
OsloMet – Oslo Metropolitan University is one of Norway's largest universities, with more than 20,000 students and 2,000 employees. OsloMet delivers knowledge to solve societal challenges, in close cooperation with the society and employers. OsloMet is an urban and diverse university with a clear international profile, and an attractive place to work and study with campuses in Oslo city center and at Kjeller in the Municipality of Lillestrøm. Our location in the metropolitan area gives us good opportunities to understand and benefit from the city's diverse population.

The Faculty of Technology, Art and Design (TKD) offers higher education and research and development (R&D) activities within technical subjects, arts and design. The Faculty has approximately 3.000 students and 280 staff members and is situated at Pilestredet Campus in downtown Oslo and at Kjeller Campus in Akershus.


The Department of Computer Science offers three bachelor's degree programmes, a master's degree programme, and is part of a cross-departmental PhD program. Academic staff at the department are pursuing research in a wide range of areas including computer science, the natural sciences, and innovation and management. Both students and researchers are also involved in an increasing number of interdisciplinary initiatives across the university.
Main duties of the position
responsibility for the Department's cloud hardware and software solutions
supporting students and staff's use of new technology, including development and update of documentation
acquiring, maintaining, making available, adapting hardware and equipment that fall outside the central equipment acquisition process
supporting users of the Department's digital services
performing a continuous control and maintenance of the Department's digital services and planning future upgrades and new technological developments
contributing to OsloMet's current digitalization process through encouraging use of new technology
planning and conducting coordination meetings with the relevant stakeholders both within and outside the department
acquisition of equipment and services related to teaching, student and research projects, including assisting with estimation and development of requirement specifications
We are looking for applicants who have
minimum a bachelor's degree in a relevant area (computer science, software engineering, IT security, or related areas)
a good knowledge of networks, cloud-based services, DevOps, systems planning, documentation, configuration and handling of error situations
proficiency in both written and spoken English. It is an advantage if you also speak Norwegian.
experience with automatization and product development within self-services and cloud services
It's an advantage if you have
experience from teaching/supervision of students
practical skills within the areas of focus of the department
competence in acquiring equipment
We are looking for applicants who
are able to work independently, and also as a member of a team with other engineers and academic staff
can take the responsibility for planning and performing the required work duties
have good cooperation and communication skills, and the ability to explain difficult concepts in a simple way
are flexible, willing to learn and willing to acquire new skills according to the department's academic and technological development
It is important to OsloMet to reflect the population of our region, and all qualified candidates are welcome to apply. We make active endeavors to further develop OsloMet as an inclusive workplace and to adapt the workplace if required. You are also welcome to apply for a position with us if you have experienced periods where you have not been in work, education or training.
We can offer you
an exciting job opportunity at Norway's third largest and most urban university
to be a part of a dynamic professional environment and unique academic network
beneficial pension arrangements with the Norwegian State Pension Fund
good employee welfare arrangements
free Norwegian language classes to employees and their partners
working location in downtown Oslo with multiple cultural offers
Practical information about relocation to Oslo and living in Norway.
You must upload all of the documents. Original documents and valid passport must be presented if you are invited for an interview. OsloMet performs document inspections in order to give you as a candidate a proper evaluation and ensure fair competition.
If you have documents that cannot be uploaded electronically, please contact:
Please note that incomplete applications will not be considered.
Other information
If you would like more information about the positon, feel free to contact:
Head of Department, Laurence Habib, ++47 67 23 86 57
The salary for the position is in accordance with the pay scale for Norwegian state employees, Senior Engineer position code 1085 or Chief Engineer position code 1087. Salary NOK 386 200 – 532 300 annually, pay grade 40 - 60. A higher salary may be considered for particularly well qualified applicants. Law deducts 2% of the salary to the State Pension Fund.
According to the Norwegian Freedom and Information Act (Offentleglova) your name may be published on the public applicant list even if you have requested non-disclosure. You will in this case be contacted before your name is published.
If you wish to apply for the position, please apply electronically by clicking the button at the bottom of the page.
Deadline for applications: 05.09.2019
Ref.: 19/06545
OsloMet has implemented the Charter & Code and been certified by the EU Commission with HR Excellence in Research (HRS4R) and is part of the EU network for mobility of Researchers Euraxess.
OsloMet har implementert Charter & Code og er sertifisert av EU kommisjonen til HR Excellence in Research (HRS4R).
OsloMet deltar i EU nettverket for mobilitet av forskere Euraxess.