Ledig stilling ved Arkitektur- og designhøgskolen i Oslo (AHO)
Assistant Professor in Landscapearchitecture - A four year 50% position
Deadline: 08.11.2020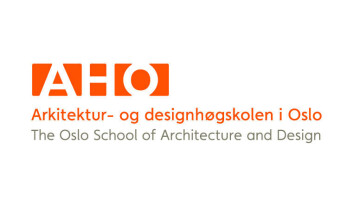 Oslo School of Architecture and Design
The Oslo School of Architecture and Design (AHO) is a specialized university and a leading international architecture and design school that provides education within architecture, landscape architecture, urbanism and design. AHOs fields of knowledge focus on design in all scales; objects, buildings, urban areas and landscaping. AHO is organized into four institutes, and has approx. 700 students and 145 employees.
About the position
The Institute of Urbanism and Landscape at the Oslo School of Architecture and Design (AHO) seeks an Assistant Professor for a four-year 50% position in landscape architecture. This teaching position will primarily teach landscape architecture at The International Master in Landscape Architecture, but may also contribute to the teaching of landscape architecture at bachelor level. The position as assistant professor includes 40% teaching and 10% administrative tasks at AHO.
The main focus at the Institute of Urbanism and Landscape is the design of the built environment with particular emphasis on urban design, spatial landscape planning and landscape architecture. The institute takes a broad and cross-disciplinary approach to these fields. In this context, landscape architecture is viewed as a discipline in its own right as well as an integral part of urbanism. The International Master Programme in Landscape Architecture at AHO has been developed in response to needs for a focus on the relationship between landscape and contemporary urban issue. The institute has a strong international profile, with a well-established network of partner institutions within practice, teaching and research. Educational programmes at the institute includes Master in Architecture, Master in Landscape Architecture and Executive Master in Urbanism.
Required Qualifications and Responsibilities
Candidates should have a professional degree in Landscape Architecture or equivalent experience through practice, teaching and/or research. We seek landscape architects with excellent design skills and practice experience. Furthermore, we seek applicants who are open to cooperative efforts and are able to communicate easily with colleagues and students. The teaching language at AHO's graduate courses is English, however, knowledge of Norwegian or another Scandinavian language is desired.
The candidate will teach and advise students (one-to-one tutoring) in landscape architecture at master level, and also supervise diploma students.
The candidate will participate in professionally strong teams that:
Educate landscape architects with design skills of high international quality
Work within a multidisciplinary framework where landscape architecture and urbanism are integrated
Conduct project- and research-based teaching within the study's foci with emphasis on public spaces, water networks and the region
Integrate academic knowledge and applied skills
Contribute to design and knowledge production on sustainable development in landscape architecture and as part of multidisciplinary approaches
Educate landscape architects who are dedicated, competent and innovative, and who are equipped to meet a changing society
We seek a candidate who has:
Master in Landscape Architecture or similar
Very good design skills
Fluency in English language and preferably also Norwegian
Very good interpersonal skills
Experience from the practice of landscape architecture
Preferably teaching experience or pedagogic courses
Strong skills in digital design and able to teach and advice students on AutoCAD, Rhino 2D and 3D, with basic notions of GIS and other digital design tools.
The candidate will be evaluated on the ground of practice and teaching. The overall extent and variety of competence in the teaching team may influence the choice.
Applicants must submit the following documents in pdf format as attachments to the electronic application
Application letter
CV
References
Certificates and/or diplomas of educational degrees
A maximum of 5 works, which the applicant regards as most relevant for the position
A statement of his or her teaching philosophy
All material for the application is to be submitted electronically at www.jobbnorge.no
We offer
A professionally stimulating working environment.
Membership in the Norwegian Public Service Pension Fund (a monthly deduction of 2% of gross salary will be made as a contribution to the fund).
Salary according to code 1009 for Assistant Professor, NOK 532 200 – 615 900.
The workplace is in Oslo.
It is a goal for all state-owned institutions to maintain a balanced mix of age, gender and cultural background, and accommodate for people with disabilities.
Questions regarding the position can be addressed to: