LEDIG STILLING VED ARKITEKTUR- OG DESIGNHØGSKOLEN I OSLO (AHO)
PhD - Arctic Resource Network
Deadline: 15.03.2021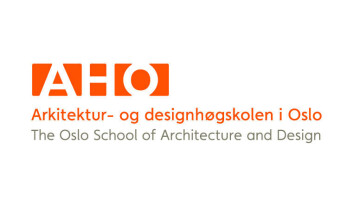 Oslo School of Architecture and Design
The Oslo School of Architecture and Design (AHO) offers a unique research-based education of international standing. Established in 1945, today it has built a solid national funding base and is prominently ranked internationally. AHO awards three master's degrees in Architecture, Landscape Architecture, and Design, as well as a PhD programme.

The main focus at the Institute of Urbanism and Landscape is the design of the built environment with particular emphasis on urban design, spatial landscape planning and landscape architecture. The institute takes a broad and cross-disciplinary approach to these fields. In this context, landscape architecture is viewed as a discipline in its own right as well as an integral part of urbanism. The institute has a strong international profile, with a well-established network of partner institutions within practice, teaching and research. Our International Master in Landscape Architecture responds to the need to focus on the relationship between landscape and contemporary urban issue. The 5-year integrated Master in Landscape Architecture, developed in collaboration with UiT, The Arctic University of Norway, in Tromsø, offers a particular focus on Northern and Arctic landscapes. Educational programmes at the institute also include Master in Architecture and the Executive Master in Urbanism. The institute contributes to the schools PhD programme.
About the position
Background
The Arctic is facing rapid changes due to climate change and industrialization. National governments are mobilizing to secure strategic presence in the Arctic, and some also to save and protect Arctic ecologies, communities and heritage. In Norway, there is a strong impetus to implement circular practices and economies in the Arctic, particularly in Longyearbyen and its surrounding mining sites. There is also a substantial interest from Norwegian heritage authorities, particularly in the field of technical-industrial preservation, to device new strategies for caring for cultural environments in the Arctic region. At the same time Norwegian coastal communities are mobilizing, both to be part of the rich potential for new resources economies connected to the fisheries, tourism, and petroleum services, and to build local networks and economies that enhances social resilience.
This PhD call is part of a research initiative that reaches across several institutes at AHO, directed towards developing sustainable and circular strategies for community building in the Arctic. Circular, Balanced and Shared comprises researchers from the fields of landscape, architecture and cultural preservation, and is based on a combination of practical building strategies and theoretical reflections on contemporary cultural heritage.
Project description
We call for a practice-based PhD in landscape architecture aimed at developing a local resource network in an Arctic community, specifically dealing with food or other local resources such as recycled building material. The PhD should be based in community-directed approaches such as action research practices and in design methodologies such as transition and systems design, and steered by strategic design thinking. The PhD project combines expertise from cultural heritage, landscape architecture and architecture. With knowledge of the current academic and practical body of work shaping coastal development in the Arctic, it looks specifically at the communities of Vardø or Longyearbyen, where the project Circular, Balanced and Shared has its focus and intervention practices, rooted in emerging theories on circular design, and based in a strong connection to local entrepreneurs and municipalities.
The PhD project is sensitive to social initiatives, needs and enterprises, and aware of both materials and people as local resources. The project reflects landscape architecture as a strategic tool for place development founded in care for the qualities of place, for landscape-driven practices and design/systems thinking on a local scale. The research requires extended periods of fieldwork at the chosen location. Applicants should name relevant local partners.
The candidate should have experience from working across fields, and with tools for representation of landscape-driven design potential. Candidates must demonstrate good academic writing skills.
Research Context
The PhD-position will be one of three PhD positions on the project Circular, Balanced and Shared, which explores the material conditions for resilient inhabitation and development of Arctic environments. It aims at developing life cycle assessment tools that are tuned for the inclusion of identity and cultural heritage values. It investigates the significance of heritage and resources in the Anthropocene, and approaches sites of cultural heritage from a life-cycle perspective, blending the light footprint approach commonly applied to sensitive Arctic nature with the hands-on approach needed to restore built heritage and boost local economies, particularly related to food production.
The Circular, Balanced and Shared project will have a strong presence on site in Vardø and Longyearbyen, through studio courses focusing on 1:1 building and restoration of structures and functions seminal to the communities, and through elective courses on urban preservation, all in collaboration with local stakeholders and expert citizens. The project involves landscape theorists, cultural historians, architects, and circular building expertise. This project is at the forefront of the development of circular design in the Arctic, and on the development of a landscape architecture for the North and Arctic.
AHO's Institute of Urbanism and Landscape have been engaged in community work in Vardø, Norway, and in urban development in Tasiilaq, Greenland, as well as in Longyearbyen at Svalbard, Norway.
Geographical and strategic context
Vardø and Longyearbyen are both Arctic island cities, yet opposites in some ways. Longyearbyen as an international community based on temporary dwelling, is strongly supported by the Norwegian strategies for management of the Arctic. Vardø is a shrinking post-industrial fishing town of no acute strategic interest for national policy makers. Both are however rich in spatial resources and cultural heritage. Both perform as unique urban landscapes in a peripheral Arctic context, with the potential to become model communities for cicularity and incubators for new landscape enterprises. They showcase vibrant local initiative and energy.
Supervision
The supervision team formally consists of Janike Kampevold Larsen (Urbanism and Landscape) and Even Smith Wergeland (Form, Theory and History). Tine Hegli (Architecture), an experienced architect and specialist in circular architecture thinking, will be available for discussion. There are several groups at AHO working on coastal resilience and the Institute of Urbanism and Landscape harbours excellent expertise in northern and Arctic urbanism. AHO has a rich academic environment for progressive design thinking that will be of general support.
Questions regarding the position may be addressed to:
Requirements
The candidate should have a master degree in architecture, urban design, preservation or landscape architecture.
The candidate should document experience with academic writing.
The candidate should document practical experience from working within place development and heritage.
The candidate should specify at which, if any, international knowledge institution he/she plans to spend part of the research period.
The application must include
An application letter describing relevant background, motivation, research experience and network. (two A4 pages maximum).
A tentative project outline of maximum 5 pages, formulating and discussing research tasks, types of problems, methodology.
CV
Certified copies of educational certificates, transcript of records, diplomas and letters of recommendation.
List of publications and academic work.
Examples of work written by the applicant, and/or examples of landscape/urbanism/community design projects by the applicant, with relevance to the research project and for a practice-based PhD project. Five works maximum.
2 references (name, relation to candidate, e-mail address and telephone number)
Please note that all documentation must be in English or a Scandinavian language. Applications who do not fulfil the formal requirements will not be considered. Attachments beyond the required documents will not be taken into consideration.
The material for the PhD application will be assessed according to the following criteria:
The quality of the project description (outline)
The applicant's suitability for the research tasks, based on previous practical and academic work.
The academic competence of the applicant
We offer
The PhD scholarship is fully funded and there is no tuition fee.
The position (SKO1017) has a pay grade of 54 with salary NOK 482 200 per year for a full position; extensive relevant experience can give a higher start salary. From the salary, there will be a mandatory deduction of 2 % as a contribution to the State Pension fund (SPK). Standard employment conditions for state employees in Norway apply for the position.
An annual sum of 20 000 NOK for literature and other necessary academic activities.
Office space in a professionally stimulating working environment.
Attractive welfare benefits and generous pension agreement, in addition to Oslo's family-friendly environment with its rich opportunities for culture and outdoor activities.
Formal regulations
The educational component in the AHO PhD Programme is mandatory and requires fulltime attendance. Residency in Oslo for the employment period is mandatory. Research stay at a relevant international academic institution is encouraged. The PhD fellowship will start September 1, 2021.