Ledig stilling ved AHO
Associate professor (Førsteamanuensis)- Institute of Form, Theory and History (FTH)
Deadline: 07.10.2020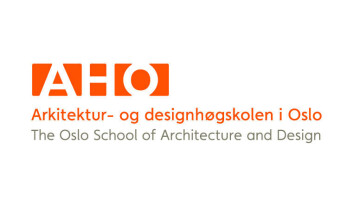 Oslo School of Architecture and Design
The Oslo School of Architecture and Design (AHO) is a specialized university and a leading international architecture and design school that provides education within architecture, landscape architecture, urbanism and design. AHOs fields of knowledge focus on design in all scales; objects, buildings, urban areas and landscaping. AHO is organized into four institutes, and has approx. 700 students and 145 employees.

The Institute of Form, Theory and History (FTH) revolves around three focal points: 1) architectural history, 2) building heritage and 3) the architectural practice. By engaging in the full spectre of architecture, FTH enables a free transmission of ideas across traditional boundaries: past and present, theory-practice, fiction-reality. FTH has a high international standing and maintains a broad institutional and personal network. The FTH faculty — including about 35 architects, architectural historians, artists, and philosophers — engages on all academic levels, from the first year studio via Master's studios, elective courses and diploma level, to the PhD programme. Additionally, FTH offers a post-professional Master of Architectural Conservation. The Oslo Centre for Critical Architectural Studies (OCCAS) is part of FTH.
Førsteamanuensis/associate Professor
50 % Associate Professor
The Oslo School of Architecture and Design calls for applications for a four-year 50% position as Associate Professor in the field of building heritage.
AHO represents a strong tradition of architectural history and building heritage studies, which for the last six years has been anchored in the research center The Oslo Center for Critical Architectural Studies (OCCAS) at FTH. The Institute holds a central position in the field of building heritage; running master studios, research projects, and offering several PhD-positions. Based on multidisciplinary and critical approaches, building heritage studies span from theory to practice, encompassing design, the history and theory of preservation, technology and materials, as well as heritage policy. Lately we have been focusing on post-war architecture; developing alternative and experimental approaches to preservation. FTH's extensive national and international collaboration with partners from academia, organizations and architectural practice will be further developed by establishing new teaching initiatives and research projects. AHO's post-professional master in architectural heritage was established in 2005, and a new group of students will start in 2021.
We are looking for a practicing architect with a portfolio representing works of high quality to partake in the teaching activities at master level in the field of building heritage at AHO. Applicants must prove collaborative skills, as we search for a productive and central new member of our faculty.
Duties
- Partake in the teaching of master courses in the field of building heritage
- Supervise diploma students
- Partake in the effort to develop the field of building heritage at AHO
- Carry out administrative duties in accordance with the needs of the Department
Requirements
Applicants must hold:
- a master degree in architecture
and document the following:
- portfolio of high quality, representing an architectural practice on a high international level
- competence and practical experience within the discipline of building heritage
- broad professional network
- teaching competence and experience
- collaborative skills
It is an advantage if the applicant has academic experience within research, writing, editing etc.
Terms
The salary for the position is according to code 1011 for Associate Professor paygrade (NOK 583.900-723.200). Standard terms apply for the position[. 2% of the salary is deducted for social security fund.
Application
The application is to be submitted electronically through the jobbnorge.no portal at our web page.
Mandatory material to be submitted:
- Application letter including a statement of teaching philosophy
- References
- Qualification certificates
- CV including list of works
- Maximum five works relevant for the position
Books or other types of work that cannot be submitted electronically have to be sent to AHO three copies.
Application deadline is 7. October 2020 [MOU8]
It is a goal for all state-owned institutions to maintain a balanced mix of age, gender and cultural background, and accommodate for people with disabilities.
Question can be directed to:
General information about AHO at www.aho.no