Ledig stilling ved Universitetet i Agder
Post-doctoral Research Fellow in Artificial Intelligence for Marine Bioacoustics
Deadline: 21.06.2020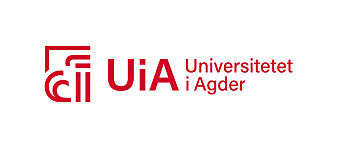 University of Agder
The University of Agder has more than 1400 employees and 13 000 students. This makes us one of the largest workplaces in Southern Norway. Our staff research, teach and disseminate knowledge from a variety of academic fields. Co-creation of knowledge is our common vision. We offer a broad range of study programmes in many fields. We are situated at two modern campuses in Kristiansand and Grimstad respectively.

We are an open and inclusive university marked by a culture of cooperation. The aim of the university is to further develop education and research at a high international level.
About the position
A fixed-term 100 % position is available at the University of Agder, Faculty of Engineering and Science as a Post-doctoral Research Fellow in Artificial Intelligence for Marine Bioacoustics, affiliated to the Department of Natural Sciences, for a period of 2.5 years, with the possibility for extension. The position is located, at the present, at Campus Grimstad, although flexibility will of course be given with respect to working remotely on a temporary basis. The starting date is as soon as possible or negotiable with the Faculty.
This position will be associated with the Centre for Coastal Research (CCR) at the Department of Natural Sciences and work in close cooperation with the Centre for Artificial Intelligence Research (CAIR) at the Department of Information and Communication Technology and the Mechatronics Priority Research Centre at the Department of Engineering Sciences. The CCR is a Priority Research Centre in cooperation with the University of Oslo, Institute of Marine Research (HI), GRID-Arendal, and the Norwegian Institute for Water Research (NIVA), with researchers in behavioural and evolutionary ecology and the application of artificial intelligence to marine ecosystem monitoring. The CCR comprises more than 30 employees, including Professors, Professors II, Researchers, Post-docs, and PhD Fellows, with active national and international collaboration. CAIR is a Priority Research Centre comprising about 35 Professors, Post-docs, and PhD Fellows, with a focus on fundamental and applied artificial intelligence and machine learning research. CAIR has a particular competency in both explainable AI and deep neural networks and has numerous research collaborations both with industry and other research partners. The Mechatronics Priority Research Centre consists of about 40 professors, postdocs, and PhD students with 10 research themes, including expertise in signal processing, applied machine learning, industrial IT, and intelligent monitoring. Together, members of the three research centres make up the highly collaborative 'ArtiFISHal Intelligence Group', in which the applicant will participate.
Responsibilities
The position is a part of the institutional focuses on marine ecology, artificial intelligence, and communications technology and was created with the mission of furthering the United Nations Sustainable Development Goals, in particular Goal #14 'Life below water' and Goal #2 'Zero hunger'.
Recent advances in marine bioacoustic technologies and artificial intelligence (AI) have opened up new research possibilities in coastal ecology, marine resource management, and sustainable aquaculture in a world experiencing unprecedented environmental change. The applicant is expected to work on the project TORSKETROMMING (COD DRUMMING), which is aimed at understanding the role of drumming vocalizations in the Atlantic cod mating system, with applications to conservation, fisheries management, and aquaculture. The applicant will be jointly advised by Dr. Rebekah Oomen (CCR/UiA), Dr. Morten Goodwin (CAIR/UiA), and Dr. Van Khang Huynh (Mechatronics/UiA), and receive additional support from local and international partners.
The applicant will be expected to develop analytical tools for identification, localization, and automated processing of cod vocalization data. These tools will be used for research on cod reproductive biology and evolutionary ecology and to develop passive bioacoustics monitoring for applications such as biodiversity assessments, locating spawning fishes, and improving breeding programs for aquaculture. The applicant is welcome to pursue methodologies and applications of interest to them. The research group has previously recorded hundreds of hours of audio and video of cod mating in captivity. Additional data may also be obtained through existing and new collaborations, including possibly from additional spawning and/or field experiments. Initiatives based on personal interests are welcome.
The Post-doctoral Fellow is also expected to engage with the research group and contribute to an active, positive, and inclusive research environment with opportunities for personal and professional development.
Required qualifications
The successful applicant must have:
Doctoral degree in a relevant subject area, such as (but not limited to) applied mathematics, computer science, information and communication technology, acoustic engineering, or machine learning. Potential applicants must have had their theses approved or be able to document a confirmed date for their dissertation/defence by the time of the application deadline.
A strong background in and a working knowledge of AI and machine learning algorithms, including their implementation.
Strong computer programming skills.
Interest in acoustic communication, marine biology, animal behaviour, or related fields.
A good track record of scientific publishing (e.g., scientific articles, technical reports, conference proceedings, conference presentations, or preprints).
English language proficiency, both written and oral.
Further provisions relating to the positions as Post-doctoral Research Fellows can be found in the Regulations Concerning Terms and Conditions of Employment for the post of Post-Doctoral Research Fellow, Research Fellow, Research Assistant and Resident.
Desired qualifications
The successful applicant should have:
Presented their thesis during the last five years.
A strong background in and a working knowledge of AI and machine learning algorithms for audio analysis, such as speech recognition or natural language processing.
Experience or demonstrated interest in acoustic communication, marine biology, animal behaviour, or related fields.
Experience working with an interdisciplinary team.
Experience or interest in ambisonics will be considered an asset. Interest in science communication and mentoring undergraduate and master's students will also be considered assets.
Emphasis will be placed upon the applicant's previous research and project description and the relevance it has with regard to the subject in question and the research environment at the Faculty.
Personal qualities
Excellent communication and teamwork skills.
The ability to work independently, with a proactive approach.
Creativity.
Compassion,
The ability to work in a goal-oriented, organized, and focused manner.
Personal qualities and suitability for the position will be emphasised.
We offer
Opportunities to pursue own research interests while contributing to rapidly growing research fields in artificial intelligence and marine bioacoustics.
Opportunities to expand expertise through interdisciplinary research.
Opportunities to mentor undergraduate and master's students if desired.
A positive, inclusive, and diverse working environment.
Professional development in a large, exciting, and socially influential organisation.
Access to resources and expertise of three Priority Research Centres of the university.
Modern facilities and a comprehensive set of welfare offers.
Membership of the Norwegian Public Service Pension Fund .
The position is remunerated according to the State Salary Scale, salary plan 17.510, code 1352, NOK 532 300 – 583 900 gross salary per year. Higher salary grades may be considered for particularly well-qualified applicants. A compulsory pension contribution to the Norwegian Public Service Pension Fund is deducted from the pay according to current statutory provisions.
General information
UiA is an open and inclusive university. We believe that diversity enriches the workplace and makes us better. We, therefore, encourage qualified candidates to apply for the position independent of gender, age, cultural background, disability or an incomplete CV.
Women are strongly encouraged to apply for the position.
The successful applicant will have rights and obligations in accordance with the current regulations for the position, and organisational changes and changes in the duties and responsibilities of the position must be expected. Appointment is made by the University of Agder's Appointments Committee for Teaching and Research Positions.
Short-listed applicants will be invited for interview. With the applicant's permission, UiA will also conduct a reference check before appointment. Read more about the employment process.
In accordance with the Freedom of Information Act § 25 (2), applicants may request that they are not identified in the open list of applicants. The University, however, reserves the right to publish the names of applicants. Applicants will be advised of the University's intention to exercise this right.
Application
The application and any necessary information about education and experience (including diplomas and certificates) are to be sent electronically. Use the link "Apply for this job".
The following documentation must be uploaded electronically:
Diplomas and transcripts with grades.
CV including a complete list of scientific publications.
Doctoral dissertation or link to open source.
Up to three academic articles or R&D projects that the candidate wishes to particularly emphasise for the assessment process.
A one-page description of research interests and their relevance for the mentioned project.
Names and contact information for two references.
The applicant is fully responsible for submitting complete digital documentation before the closing date. All documentation must be available in English (when possible), or a Scandinavian language.
Application deadline: 21.06.20
Contact
For questions about the position:
For questions about the application process: