LEDIG STILLING VED UNIVERSITETET I AGDER
PhD Research Fellow in the anthropology of food and nutrition
Deadline: 01.11.2022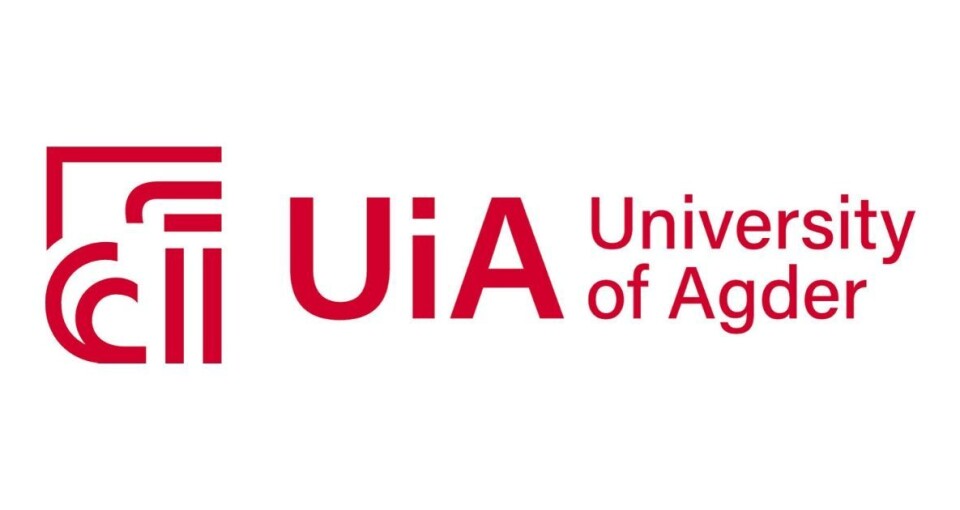 University of Agder
The University of Agder has more than 1500 employees and almost 14 000 students. This makes us one of the largest workplaces in Southern Norway. Our staff research, teach and disseminate knowledge from a variety of academic fields. Co-creation of knowledge is our common vision. We offer a broad range of study programmes in many fields. We are situated at two modern campuses in Kristiansand and Grimstad respectively.

We are an open and inclusive university marked by a culture of cooperation. The aim of the university is to further develop education and research at a high international level.
About the position
A 100% position is available at the University of Agder, Faculty of Health and Sports Sciences as a PhD Research Fellow in the anthropology of food and nutrition connected to the research project EATWELL. The position is available for a period of three years, possibly for four years with 25 % required duties provided additional funding. The starting date is negotiable with the faculty, but preferably during spring 2023.
The position is located at Campus Kristiansand of the University of Agder on the southern coast of Norway. The University of Agder is a young and expanding university with over 1500 employees and 13000 students. The Faculty of Health and Sport Sciences has four departments: Department of Nutrition and Public Health, Department of Health and Nursing Science, Department of Sport Science and Physical Education, and Department of Psychosocial Health. The PhD-student will be affiliated to the Department of Nutrition and Public Health and the Priority Research Centre Lifecourse Nutrition. The position is part of a larger research project entitled EATWELL: A Comparative Material-Semiotic Ethnography of Food Systems and More-than-Human Health in Bhutan, funded by the Norwegian Research Council.
EATWELL is a radical interdisciplinary research project integrating predominantly nutritional sciences and socio-cultural anthropological approaches, examining food systems and their entanglements with cosmology, society, health aetiologies, nutrition, and environment across five different locations in Bhutan. EATWELL entails a collaboration between the University of Agder (UiA), The University of Oslo (UiO), OsloMet, Khesar Gyalpo University of Medical Sciences (KGUMSB), Sherubtse College (Royal University of Bhutan), and Royal Thimphu College (RTC). A detailed description of the project may be requested from the Principal Investigator of the project, Associate Professor Wim Van Daele, wim.van.daele@uia.no
Responsibilities
The successful candidate will carry out an ethnography of the food system in one or two locations in Bhutan, mapping the food system and its entanglements and laying the groundwork for the nutritional survey and the extended nutritional ethnographic case study where 10 people will be followed closely. The candidate will take part in the comparisons across the different sites and will work in the different phases of the project—preparation, fieldwork, analysis, writing and publishing. The PhD candidate will work in an international and interdisciplinary team of researchers and must be prepared to conduct a year-long fieldwork and contribute to the project as whole.
In short, key responsibilities are:
Long-term field research and analysis as well as synthesis across the disciplines and various sites.
Writing PhD thesis including at least 2 academic articles.
Required qualifications
The applicants must qualify for admission to the Ph.D. programme in the Faculty of Health and Sports Sciences, and have a relevant Master's degree (anthropology, Tibetan studies, South Asian studies, rural sociology or equivalent) with an average grade of A or B. Applicants who are in the process of finishing their Master's thesis are also welcome to apply for this position.
English proficiency, both written and oral. International candidates that are not exempt from the English language requirements pursuant to the guidelines of the Norwegian Agency for Quality Assurance in Education (NOKUT) must document this through one of the following tests with the stated results or better:
TOEFL - Test of English as a Foreign Language with a minimum score of 600 for the Paperbased Test (PBT), or 92 for the Internet-based Test (iBT)
IELTS - International English Language Testing System, with the result of 6.5
The applicant has conducted fieldwork as part of their education or (voluntary) work.
Further provisions relating to the positions as PhD Research Fellow can be found in the Regulations Concerning Terms and Conditions of Employment for the post of Post-Doctoral Research Fellow, Research Fellow, Research Assistant and Resident.
The University is committed to securing good supervision and an exciting environment for successful applicants.
Desired qualifications
The candidate that can document the following experience and/or knowledge will have a clear advantage.
Experience in Bhutan or other Himalayan area and knowledge of a local language
Knowledge of the anthropology of food and/or medical anthropology
Experience of working in culturally diverse settings
Experience of working in interdisciplinary settings
Personal qualities
Perseverant and respectful
Independent and reflexive
Good communicative and collaborative skills
Organised and goal-oriented
Relevant experience, previous results, and personal suitability will be emphasized
We offer
Participation in an exciting international and interdisciplinary research group
Professional development in a large, exciting, and socially influential organisation
A positive, inclusive, and diverse working environment
Modern facilities and a comprehensive set of welfare offers
Membership of the Norwegian Public Service Pension Fund
Possibility for international training and a joint PhD
The position is remunerated according to the State Salary Scale, salary plan 17.515, code 1017 PhD Research Fellow, NOK 501 200 gross salary per year. A compulsory pension contribution to the Norwegian Public Service Pension Fund is deducted from the pay according to current statutory provisions.
General information
UiA is an open and inclusive university. We believe that diversity enriches the workplace and makes us better. We, therefore, encourage qualified candidates to apply for the position independent of gender, age, cultural background, disability, or an incomplete CV.
The successful applicant will have rights and obligations in accordance with the current regulations for the position, and organisational changes and changes in the duties and responsibilities of the position must be expected. Appointment is made by the University of Agder's Appointments Committee for Teaching and Research Positions.
Short-listed applicants will be invited for interview. With the applicant's permission, UiA will also conduct a reference check before appointment. Read more about the employment process.
In accordance with the Freedom of Information Act § 25 (2), applicants may request that they are not identified in the open list of applicants. The University, however, reserves the right to publish the names of applicants. Applicants will be advised of the University's intention to exercise this right.
Application
The application and any necessary information about education and experience (including diplomas and certificates) are to be sent electronically. Use the link "Apply for this job".
The following documentation must be uploaded electronically:
Certificates with grades, as well as an explanation of the grades
Required English language certificates (see above).
Master's thesis
CV with list of fieldwork projects, relevant experiences, and publications
Motivation letter for the position
A maximum 2000-word project proposal of how you would design your part of the research, select key aspects which you would focus on within the overall frame of the larger project description and argue why you do so, and finally a tentative time-line. References are not included in the scope of pages.
The applicant is fully responsible for submitting complete digital documentation before the closing date. We must note that we cannot assess the application if supporting documents are absent. All documentation must be available in a Scandinavian language or English.
Application deadline: 1 November 2022.
Contact
For questions about the position:
For questions about the application process: