LEDIG STILLING VED UNIVERSITETET I AGDER
PhD Research Fellow in healthcare provider and patient perspectives
Deadline: 31.12.2022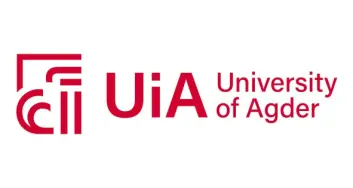 University of Agder
The University of Agder has more than 1500 employees and almost 14 000 students. This makes us one of the largest workplaces in Southern Norway. Our staff research, teach and disseminate knowledge from a variety of academic fields. Co-creation of knowledge is our common vision. We offer a broad range of study programmes in many fields. We are situated at two modern campuses in Kristiansand and Grimstad respectively.

We are an open and inclusive university marked by a culture of cooperation. The aim of the university is to further develop education and research at a high international level.
PhD Research Fellow in healthcare provider and patient perspectives on the multi-spectral diagnostic tool for FGS and cervical cancer screening
About the position
1 - 2 full positions as PhD research fellowships as part of the Horizon Europe funded project Dual Save – FGS: Dual screening by Spectral Artificial Visual Examination for Female Genital Schistosomiasis and cervical cancer" are available at the University of Agder, Faculty of Social Sciences. The positions are affiliated to the Department of Global Development and Planning (IGUS), for a period of three years, possible four years with 25 % required duties. The position is located at Campus Kristiansand. The starting date is negotiable with the faculty.
IGUS is an interdisciplinary department with 14 full time research positions, a post-doc position, and 10 PhDs enrolled in the faculty 's PhD programme. Members of staff are dedicated teachers and researchers working on poverty issues, various dimensions of globalisation, political economy, emergency management, climate challenges and environmental problems, development communication, migration, gender, integration, humanitarian and development actors, participatory processes, urban and regional planning, and digitalisation of higher education. You can read more about the department here.
The overall objective of this large, multidisciplinary project is to improve the diagnostic process of Female Genital Schistosomiasis using modern technological innovation. The field site will mainly be South Africa (KwaZulu-Natal) but may also include Mozambique and/or Eswatini. The project is thus a cross-disciplinary project, which spans medicine, health, social science and technology. The PhD candidate(s) will be enrolled in the PhD programme at the Faculty of Social Science at UiA, in the specialization of Global Development, communication and planning, but will work closely with international colleagues involved in the larger project as well as with the Department of Health and Nursing Science at UiA.
For the PhD position(s) for this call, the overall objectives are founded on a social science perspective and include to:
A) Explore and analyse healthcare providers' perspectives on the usability of modern technology for the screening of FGS
B) Explore and analyse patients' perspectives on the use of the device to provide FGS screening services
C) Understand social norms and attitudes towards FGS in general and towards examination in particular.
Background information about the larger project
Female Genital Schistosomiasis (FGS) is a previously neglected genital disease caused by the Schistosoma haematobium worm. Three hundred million girls and women are at risk, and it is estimated that 56 million girls and women in sub-Saharan Africa have FGS. Infections occur when people are doing water contact activities such as bathing, laundry, washing dishes or children bathing and playing in the rivers. Because the disease, unfortunately, has been overlooked, clinics and hospitals do not address or provide care for FGS patients (e.g., clinical screening clinicians may mistakenly diagnose FGS as cervical cancer). With proper evidence-based training, health professionals who currently provide vaginal speculum examinations would be able to reduce the risk of misdiagnosis. The project aims to introduce new technology to improve the disease diagnosis. A multispectral highly innovative colposcope linked to a smartphone, designed by an SME for cervical cancer recognition, will be adapted and validated for FGS diagnosis. Equipment, consultations, and training will be adapted to contextual and practical realities (unstable electricity/internet, poverty, vulnerability). Hence, a social science perspective on the process and impacts of the implementation of medical technology is required, focusing on the perspectives of patients as well as health personnel.
Responsibilities
The PhD research will focus on providing a holistic understanding of patients' and/or medical personnel's experiences of using new technology in diagnosing FGS. How do patients perceive the new diagnostic procedures – and equally important, what facilitates or hinders them from seeking help? Moreover, for the health personnel, it is important to explore what influences their work, which holes can technology fill and what requires other solutions. As this is an under-researched disease, it is important to try to get the perspective of both the patient as well as the health personnel involved in diagnosing FGS through a qualitative approach, which requires longer period of field work in South Africa, and/or Mozambique or Eswatini. We particularly welcome applicants interested in applying Institutional Ethnography as an exploratory methodology when trying to understand the everyday actions of patients and health personnel and how these are potentially linked up to one another and to larger structures.
The PhD position is an opportunity for the candidate to contribute to a team of interdisciplinary world-class FGS experts. The social science component of the research is expected to contribute to an increased understanding of people's concerns, behaviors, and other related contextual factors, thus generating knowledge which can be disseminated back into the larger society. As such, the candidates will also contribute to interdisciplinary knowledge production for the National Cervical Cancer Screening and HIV Prevention Programmes in Norway, South Africa, Eswatini, and Mozambique; and to contribute to revising healthcare policies and improved clinical guidelines for UNAIDS and the World Health Organisation.
Required qualifications
Further provisions relating to the positions as PhD Research Fellows can be found in the Regulations Concerning Terms and Conditions of Employment for the post of Post-Doctoral Research Fellow, Research Fellow, Research Assistant and Resident.
The applicants must qualify for admission to the PhD Program in Social Sciences, specialization in Global Development and Planning and must hold a master's degree in social sciences or related fields with an average mark of B or better. More information about the PhD programme at the Faculty of Social Sciences is to be found here.
Applicants must submit a project proposal with a scope within the above-mentioned areas of study. The project proposal should comprise a maximum of ten (10) pages in length, including the reference list in a selected citations type format. The proposal must contain a detailed research plan, which can be adjusted in line with the larger project, which starts in January 2023. The plan must include the problem statement, theoretical foundation, methodological approach, and potential peer-reviewed scientific publications in high-ranked/Open Access journals/conferences and the planned progression for the doctoral project. The quality of the project proposal will receive a high level of consideration during the application assessment process. Fluency in written and oral English is a prerequisite.
The University is committed to securing a multidisciplinary supervisory team for the successful applicant.
Desired qualifications
experience with fieldwork in Sub-Saharan Africa
previous experience working in interdisciplinary teams.
practical and/or theoretical experience from relevant research and practice
history of academic publication for conferences, journals, or other academic outlets
knowledge of Portuguese will also be considered positively
Personal qualities
demonstrated ability to work in team environments
flexibility for international travel, including immersive fieldwork
openness to innovative and complex methods of cross-disciplinary collaboration
strong orientation towards ethical research practices and cultural sensitivity for research in development contexts
able to take constructive criticism to improve research standards and practice
thirst for knowledge and desire to transcend disciplinary silos
Personal qualities and suitability for the position will be emphasized.
We offer
professional development in a large, exciting, and socially influential organization
a positive, inclusive, and diverse working environment
modern facilities and a comprehensive set of welfare offers
membership of the Norwegian public Service Pension Fund
General information
UiA is an open and inclusive university. We believe that diversity enriches the workplace and makes us better. We, therefore, encourage qualified candidates to apply for the position independent of gender, age, cultural background, disability, or an incomplete CV.
The successful applicant will have rights and obligations in accordance with the current regulations for the position, and organisational changes and changes in the duties and responsibilities of the position must be expected. Appointment is made by the University of Agder's Appointments Committee for Teaching and Research Positions.
Read more about the employment process here.
Short-listed applicants will be invited for interviews.
In accordance with the Freedom of Information Act § 25 (2), applicants may request that they are not identified in the open list of applicants. The University, however, reserves the right to publish the names of applicants. Applicants will be advised of the University's intention to exercise this right.
Application
The application and any necessary information about education and experience (including diplomas and certificates) need to be sent electronically. Please, use the link "Apply for the position".
The following documentation must be sent electronically:
1. PhD research project description (maximum 10 pages), including an abstract, research background, problem statement, research question/s, methodology, data collection and expected results, and a list with references formatted in a selected citation style.
2. References: the name and contact details of at least 2 people with whom the candidate has closely worked/researched/been supervised.
3. A copy of the Master's thesis.
4. Bachelor and Master Certificates with grades.
5. Curriculum vitae with proof of language proficiency, academic work, participation, and contribution in research and/or development projects and publications (when it applies).
The applicant is fully responsible for submitting complete digital documentation before the deadline. We draw your attention to the fact that we cannot, unfortunately, include you in the assessment process if attachments are missing. All the documentation must be written in English.
Application deadline: 31.12.2022
Contact
For questions about the position, please contact:
Associate professor Hanne Haaland, IGUS, UiA, phone +4797718817, email [email protected]
Professor Eyrun Kjetland, Oslo University Hospital, Norway, phone +47 22 11 58 75, email: [email protected]
Professor Saloshni Naidoo, UKZN, South Africa, phone +27 (0)31 260 4383, email: [email protected]
For questions about the application process:
Senior Adviser Anna Cecilie Eye Færavaag, phone +47 38 14 24 14, email: [email protected]