LEDIG STILLING VED UNIVERSITETET I AGDER
Researcher for advanced data analysis techniques for lithium-ion batteries
Deadline: 12.07.2022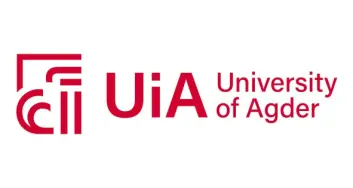 University of Agder
The University of Agder has more than 1500 employees and almost 14 000 students. This makes us one of the largest workplaces in Southern Norway. Our staff research, teach and disseminate knowledge from a variety of academic fields. Co-creation of knowledge is our common vision. We offer a broad range of study programmes in many fields. We are situated at two modern campuses in Kristiansand and Grimstad respectively.

We are an open and inclusive university marked by a culture of cooperation. The aim of the university is to further develop education and research at a high international level.
About the position
A 100% position is available at the University of Agder, Faculty of Engineering and Science as a researcher for advanced data analysis techniques for lithium-ion batteries, affiliated to the Department of Engineering Sciences. The position is located, at the present, at campus Grimstad. The starting date is as soon as possible or to be negotiated with the faculty.
The researcher will become a part of the newly created UiA battery initiative which co-creates a competence hub for lithium-ion battery research and development in close exchange and collaboration with local industry partners in the south of Norway. In addition to project related support, and in alignment with the project scope, the researcher is encouraged to introduce novel battery related research directions based on her/his own expertise.
Responsibilities
In the transition from fossil fuels to renewable energy sources the storage of energy is a key challenge. Lithium-ion batteries allow the storage of energy in a quasi-reversible electrochemical system. To optimize existing battery materials and cell designs and investigate future generation systems electrical experiments with laboratory and commercial cell format batteries are essential. Recorded measurement data from extended cycling experiments as well as common characterization routines require structured data handling and processing to be able to extract subtle trends from test results.
The appointed researcher will help to establish a reliable framework for battery data analysis (Matlab or Python based) and extend it with the functionality of existing (e.g., dQdV analyses) and novel data analysis techniques (e.g., machine learning approaches). In addition to semi-automated data analyses the researcher will work on the development of data analysis tools for batteries (e.g., impedance analysis) and supports implementation of novel measurement setups and routines using single-board computers (e.g. Raspberry Pi or similar).
The candidate will contribute to the development of the growing research activity in electrochemistry and lithium-ion batteries. We are looking for a highly motivated researcher interested in shaping his/her own project as well as contributing to the future research directions of the battery activities at UiA.
The researcher is expected to actively contribute to attract external funding to the research project, both for her/his own position and other positions from the Research Council of Norway, EU and other Sources. Without further external funding beyond the original project scope (December 2026) the basis for the position ceases. The law on Government employees etc. regarding termination of employment and preferential rights will be applied.
The researcher has no teaching duties, but supervision of bachelor, master students and PhD candidates could be assigned when this is a natural part of the research activity of the research group.
The researcher may participate in committee work and other administrative tasks within the University of Agder.
Required qualifications
Master's or PhD Degree in information technology, computer sciences, electrical engineering or related field. This year's candidates can also apply.
Experience with advanced data analysis techniques using, e.g., Matlab, Python, R or similar.
Written and spoken proficiency in English.
Desired qualifications
Experience in battery data analysis and electrochemistry for batteries.
Object-oriented programming skills.
Programming of single-board computers (e.g., Raspberry Pi).
(Co-)Authorship of scientific publications / scientific presentations in the field of electrochemistry or lithium-ion batteries.
Simulation/modelling experience with Comsol.
Experience in the development of web-based applets (e.g., Shiny)
Demonstrated experience with lithium-ion battery modelling frameworks, e.g., DFN model.
Research proposal writing.
Written and spoken proficiency in Norwegian or another Scandinavian language.
Personal qualities
Scientific curiosity for elucidating the bottlenecks of state-of-the-art lithium-ion battery materials and designs.
Ability for scientifically rigorous, target-oriented, organized, and independent work.
Good communication and teamwork skills, inventiveness and a proactive hands-on approach are essential qualifications.
Applicants are expected to contribute to a safe and inclusive working environment.
Personal qualities and suitability for the position will be emphasised.
We offer
Professional development in a large, exciting, and socially influential organisation
A positive, inclusive, and diverse working environment
Modern facilities and a comprehensive set of welfare offers
Membership of the Norwegian Public Service Pension Fund
The position is remunerated according to the State Salary Scale 90.400, code 1108 Researcher, NOK 491 200 - 553 500, or code 1109 Researcher, NOK 563 900-626 100 gross salary per year. Higher salary grades may be considered for particularly well-qualified applicants. A compulsory pension contribution to the Norwegian Public Service Pension Fund is deducted from the pay according to current statutory provisions.
General information
UiA is an open and inclusive university. We believe that diversity enriches the workplace and makes us better. We, therefore, encourage qualified candidates to apply for the position independent of gender, age, cultural background, disability, or an incomplete CV.
Women are strongly encouraged to apply for the position.
The successful applicant will have rights and obligations in accordance with the current regulations for the position, and organisational changes and changes in the duties and responsibilities of the position must be expected. The engagement is to be made in accordance with the regulations in force concerning the acts relating to Control of the Export of Strategic Goods, Services and Technology. Appointment is made by the University of Agder's Appointments Committee for Teaching and Research Positions.
Short-listed applicants will be invited for interview. With the applicant's permission, UiA will also conduct a reference check before appointment. Read more about the employment process.
In accordance with the Freedom of Information Act § 25 (2), applicants may request that they are not identified in the open list of applicants. The University, however, reserves the right to publish the names of applicants. Applicants will be advised of the University's intention to exercise this right.
Application
The application and any necessary information about education and experience (including diplomas and certificates) are to be sent electronically. Use the link "Apply for this job".
The following documentation must be uploaded electronically:
Certificates with grades.
Master's thesis (For those who are in the final stage of the master's education but without a master's degree yet, the transcripts without the results of thesis can be provided; The evaluation result of the thesis can be provided later).
Contact details for 2-3 references.
Academic work and R&D projects, as well as a list of these.
Summary or links to the applicant's scientific publications (if any).
Any other relevant documentation.
The applicant is fully responsible for submitting complete digital documentation before the closing date. All documentation must be available in a Scandinavian language or English.
Application deadline: 12.07.22
Contact
For questions about the position:
Associate Professor Johannes Landesfeind, tel. +49 16 02 16 77 90, e-mail [email protected]
For questions about the application process: