Stilling:
Head Engineer / Aquatic Facility Manager
Deadline 21.07.2018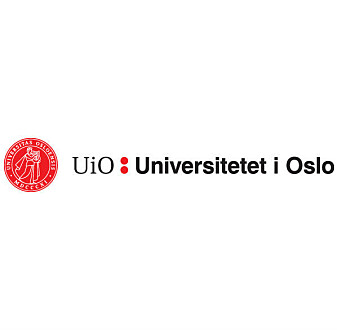 University of Oslo
The University of Oslo is Norway's oldest and highest ranked educational and research institution, with 28 000 students and 7000 employees. With its broad range of academic disciplines and internationally recognised research communities, UiO is an important contributor to society.

Centre for Molecular Medicine Norway (NCMM) was established in 2008 and is the Norwegian node in the Nordic EMBL Partnership for Molecular Medicine. NCMM is a joint venture between the University of Oslo, Health Region South-East and the Research Council of Norway. From 2017 NCMM is merged with the Biotechnology Centre of Oslo and now has altogether 11 research groups. The overall objective of NCMM is to conduct cutting edge research in molecular medicine and biotechnology as well as facilitate translation of discoveries in basic medical research into clinical practice.
About the position
One permanent position as Head Engineer is available in the laboratory headed by Dr. Camila Esguerra from August 2018.
Background:
We are a research group at Centre for Molecular Medicine Norway (NCMM), University of Oslo, focusing on chemical neuroscience using zebrafish models of epilepsy.
Using a combination of genetic and chemical approaches in zebrafish, the group seeks to elucidate the mechanisms of seizure generation, epileptogenesis and treatment resistance by probing the function of novel disease-associated gene variants involved in the etiology of pharmacoresistant epilepsies. We will use engineered zebrafish mutants and transgenic reporter lines as well as pharmacological seizure models for carrying out in vivo chemical modifier screens to identify novel neuropharmacological tools and drug leads. These models and neuroactive small molecules will serve as valuable tools towards understanding the development, function, and diseases of the brain.
Laboratory tasks include
Maintenance of zebrafish and aquaculture facility; health monitoring, screening, training and overseeing of personnel
Manage aquaculture facility and keep track of zebrafish stocks (database entry and management)
Handling of regulatory affairs with regard to GMO/GMM, research animals, aquaculture and Norwegian Medicines Agency
Coordinate, train and supervise employees in the research animal facility as well as training of research staff
Contact and cooperation with users, vendors and veterinarian
Develop, execute/coordinate health surveillance
Screening mutant and transgenic lines, genotyping, IVF (egg collection and sperm cryopreservation)
Writing, revising and development of SOPs and other necessary documentation
Breeding, maintenance of lines and embryos, feeding
Cleaning and disinfection of tanks and associated facility equipment; preparation of feed, buffers and reagents
Water quality testing and adjustment
Readiness to be on call for urgent troubleshooting
Other odd tasks
Qualification requirements
A bachelor´s degree in aquaculture or a related area (e.g. marine biology, biotechnology) is needed. Experience from similar work can replace this formal requirement.
FELASA C certificate is needed
Prior experience working with zebrafish and maintaining an aquatic facility (in particular, experience with Tecniplast system) will be an advantage
Good knowledge of Word and Excel. Database management and entry, as well as experience with FOTS is valued
The candidate must have knowledge of the Norwegian language, both written and oral
The group has a number of international collaborations, thus the position requires applicants to be highly organized and fluent in English
The successful candidate should have an open and friendly nature, always be willing to learn something new, be self-motivated, flexible and not afraid to take initiative to take charge and troubleshoot when necessary
Highly motivated individuals with an excellent track record, that can work both independently and as part of a team are welcome to apply.
We offer
The position will be placed as a Head Engineer (SKO 1087), with pay in the range from 464.800 – 534.100 NOK per year, depending on competence and experience.
Attractive welfare benefits and a generous pension agreement, in addition to Oslo's family-friendly environment with its rich opportunities for culture and outdoor activities
See salary tables - depending on experience and qualifications.
How to apply
The application must include:
A cover letter summarizing the applicant's education, training and experience
CV (summarizing education, positions and academic work)
Copies of educational certificates (academic transcripts only)
List of reference persons: 2-3 references (name, relation to candidate, e-mail and phone number)
The application with attachments must be delivered in our recruiting system.
Formal regulations
Interviews with the best qualified candidates will be arranged.
According to the Norwegian Freedom and Information Act (Offentleglova) information about the applicant may be included in the public applicant list, also in cases where the applicant has requested non-disclosure.
According to the Norwegian Freedom and Information Act (Offentleglova) information about the applicant may be included in the public applicant list, also in cases where the applicant has requested non-disclosure.
Contact information
About the position: Group Leader, Dr. Camila Esguerra ([email protected])
Inquiries regarding technical aspects of the application can be directed to Nina Modahl ([email protected]).