Stilling:
Researcher in biostatistics / epidemiology
Deadline 03.10.2018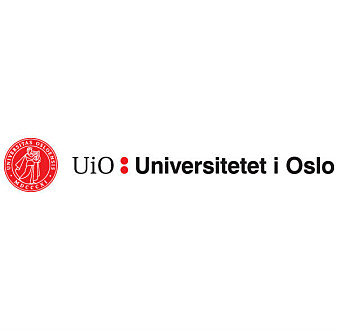 University of Oslo
The University of Oslo is Norway's oldest and highest ranked educational and research institution, with 28 000 students and 7000 employees. With its broad range of academic disciplines and internationally recognised research communities, UiO is an important contributor to society.

The Institute of Basic Medical Sciences overall objective is to promote basic medical knowledge in order to understand normal processes, provide insight into mechanisms that cause illness, and promote good health. The Institute is responsible for teaching in basic medical sciences for the programmes of professional study in medicine and the Master's programme in clinical nutrition. The Institute has more than 300 employees and is located in Domus Medica.
Job description
Applications are invited for a 3-year position as Researcher in cancer epidemiology to be based at the Oslo Centre for Biostatistics and Epidemiology (OCBE), Department of Biostatistics at the Institute of Basic Medical Sciences, University of Oslo (UiO), Norway. The Institute of Basic Medical Sciences consists of departments and units that pursue research and education within basic medical science. The institute has approximately 320 employees and is located in the Domus Medica.
Currently, OCBE includes nine tenured professors and associate professors, twelve researchers, and several post-doctoral fellows and PhD students, making up a group of about 50 persons. OCBE is internationally recognized, with interests spanning a broad range of areas (including time-to-event models, data integration, causal inference, statistical genomics, Bayesian inference, informative missingness and measurement error models, epidemiological studies of lifestyle and chronic diseases, stochastic models for infectious diseases, high dimensional data and models) and numerous collaborations with leading bio-medical research groups nationally and internationally.
More about the position
The position is part of a large project, "Exposure-related risks of cancer in Norwegian offshore petroleum workers", led by dr. Tom K Grimsrud at the Cancer Registry of Norway and is funded by the Research Council of Norway, the PETROMAKS2 programme. The current position is collaboration between the Cancer Registry of Norway and OCBE (Professor Marit Veierød), and also the University of Bergen, the Faculty of Mathematics (UiO), U.S. National Cancer Institute (Rockville, MD), and Albert Einstein College of Medicine (NY).
The researcher will work with exposure related risks of lung cancer among male offshore petroleum workers. Data are from the third round of studies of cancer risk among 28 000 workers with experience from platform work on the Norwegian continental shelf. The exposure data include self-reported demographical data, work history and lifestyle factors, and job-exposure data on carcinogens or suspected carcinogens for the working period 1970–2000. Cancer rates will be compared with background population rates and within the offshore worker cohort according to job or exposure, using case-cohort models.
The candidate will be expected to make a progress plan for the 3-year position within the first 2–3 months after employment.
The appointment is a fulltime position and is made for a period of up to three years. We are looking for a motivated and competent candidate interested in statistical applications and epidemiological exposure related cancer research. The researcher will be part of the project managing team and will contribute in supervision of the PhD candidates, who will work with urinary tract cancers and cancer risk among the subgroup of female offshore workers. The researcher will be expected to spend parts of the time and be available regularly at the Cancer Registry of Norway, where the PhD candidates and the project manager will be working.
Qualifications and personal skills
Candidates must have a PhD in in cancer epidemiology and prior experience from research within the field for at least 2 years (as a postdoc fellow or corresponding work). Candidates should also have extensive experience with epidemiological study designs and statistical methods beyond the basic level. We are looking for candidates with insight and hands-on experience in use of cancer registry data (histological subgrouping and ICD classification systems). Fluent oral and written communication skills in a Scandinavian language and English is a requirement.
We look for a candidate with good knowledge of the organization, chemical exposures and work situation in the offshore petroleum industry and experience from use of job-exposure matrices in risk analyses. Administrative skills and experience with project management, media communication and strong written/verbal communication skills is also required.
The ideal candidates is able to work effectively as part of a team, but also to develop and pursue independent ideas. The successful candidate is expected to conduct innovative research at the highest international level.
We offer
salary NOK 524 200 – 597 400 per year depending on qualifications in position as Researcher (postition code 1109)
a professionally stimulating working environment
attractive welfare benefits and a generous pension agreement, in addition to Oslo's family-friendly environment with its rich opportunities for culture and outdoor activities
How to apply
The application must include
cover letter (statement of motivation, summarizing scientific work and research interest)
CV (summarizing education, positions, pedagogical experience, administrative experience and other qualifying activity)
copies of educational certificates (academic transcripts only)
a complete list of publications
5 academic works that the applicant wishes to be considered
list of reference persons: 2-3 references (name, relation to candidate, e-mail and phone number)
The application with attachments must be delivered in our electronic recruiting system. Foreign applicants are advised to attach an explanation of their University's grading system. Please note that all documents should be in English (or a Scandinavian language).
In assessing the applications, special emphasis will be placed on the documented, academic qualifications as well as the candidates motivation and personal suitability. Interviews with the best-qualified candidates will be arranged.
Formal regulations
According to the Norwegian Freedom and Information Act (Offentleglova) information about the applicant may be included in the public applicant list, also in cases where the applicant has requested non-disclosure.
The University of Oslo has an agreement for all employees, aiming to secure rights to research results etc.
The University of Oslo aims to achieve a balanced gender composition in the workforce and to recruit people with ethnic minority backgrounds.
Contact information
Professor Marit B Veierød, phone number: +47 22 85 14 32/+47 416 39913, e-mail: [email protected]
Overlege/forsker Tom K Grimsrud, phone number: +47 22 92 88 52, e-mail: [email protected]