Stilling:
Associate Professor of Medicine (Biochemistry)
Deadline 15.10.2018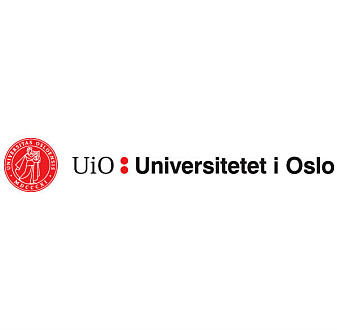 University of Oslo
The University of Oslo is Norway's oldest and highest ranked educational and research institution, with 28 000 students and 7000 employees. With its broad range of academic disciplines and internationally recognised research communities, UiO is an important contributor to society.

The Institute of Basic Medical Sciences overall objective is to promote basic medical knowledge in order to understand normal processes, provide insight into mechanisms that cause illness, and promote good health. The Institute is responsible for teaching in basic medical sciences for the programmes of professional study in medicine and the Master's programme in clinical nutrition. The Institute has more than 300 employees and is located in Domus Medica.
Job description
A permanent position is available at the The Department of Molecular Medicine for an Associate Professor in the subject area of Biochemistry.
The Department of Molecular Medicine consists of 30 research groups across three divisions (Biochemistry, Anatomy, Physiology) and brings together a wide range of expertise aiming to understand key biological and pathological processes. Within the Department, the division of Biochemistry consists of seven energetic research groups working on membrane trafficking, cell signaling, autophagy, cardiovascular biology and chromatin and nuclear architecture.
We are looking for a candidate with a strong research background in molecular/ cell biology and/or biochemistry with emphasis on current molecular and metabolic aspects. The new recruit is expected to complement and synergize with ongoing research in the Biochemistry section and strengthen its activities by interacting productively within the division and the Department.
The required qualification for an associate professorship is a doctoral degree in the academic field concerned or equivalent expertise, and relevant research experience.
For this call, we are particularly interested in recruiting candidates at an early phase of their career who have already demonstrated a strong record of independent accomplishments.
The successful applicant will have a plan for development of her/his research, and for acquiring externally funded research projects. High quality of research, and publishing in peer-reviewed international journals is expected. The applicant is asked to describe his/her research profile, with respect to strategic plans and existing research at the institute/department.
The successful candidate is expected to initiate and lead research, supervise PhD candidates, participate in teaching and in exam setting and assessment at all levels, and to carry out administrative duties in accordance with the needs of the Department of Molecular Medicine.The Division of Biochemistry is responsible for teaching cell biology and biochemistry to students in medicine, nutrition and dentistry, and to students in the PhD and medical research training programs at the Faculty of Medicine.
For further description of the position: link.
Qualification requirements
PhD or equivalent academic qualifications with a specialization in Biochemistry
Strong research background in molecular/ cell biology and/or biochemistry with emphasis on current molecular and metabolic aspects
Documented pedagogical skills
Documented potential for project acquisition and project management
Fluent oral and written communication skills in English and a Scandinavian language
Personal skills
Strong interpersonal skills and the ability to create an attractive research environment.
Active collaboration, interdisciplinary and internationally.
High ambitions and quality of teaching, research and communication.
We offer
Salary NOK 576 100 - 682 200 per annum depending on qualifications in position as Associate professor (position code 1011)
A professionally stimulating working environment
The opportunity to establish a dynamic and innovative research group with potential to recruit high caliber students and postdoctorer
Attractive welfare benefits and a generous pension agreement, in addition to Oslo's family-friendly environment with its rich opportunities for culture and outdoor activities
The opportunity to apply for promotion to full professorship at a later stage
How to apply
The application must include:
Cover letter (statement of motivation, summarizing scientific work and research interest)
CV (complete list of education, positions, pedagogical experience, administrative experience, project acquisition and coordination experience, and other qualifying activities)
A complete list of publications
A portfolio of academic work ( up to 10 publications) that are particularly relevant for the position. The candidate should briefly specify his/her contribution to these publications and the impact of the findings
A summary of the candidate's research profile with respect to strategic plans and existing research in the Department. The successful applicant will have a clear research plan and outline a plan for acquiring external funding.
PhD Diploma
List of reference persons: 2-3 references (name, relation to candidate, e-mail and phone number)
The application with attachments must be delivered in our electronic recruiting system. Please note that all documents should be in English (or a Scandinavian language).
In the evaluation of the qualified candidates the full range of these criteria will be explicitly addressed and assessed.
Interviews will be part of the appointment process, along with a trial lectures on research and teaching subjects.
Formal regulations
The successful candidate who at the time of appointment cannot document basic teaching qualifications will be required to obtain such qualifications within a three-year period.
The successful candidate must demonstrate mastery of both English and one of the Scandinavian languages as working languages. If an appointee is not fluent in a Scandinavian language, the appointee will be expected within a two-year period to learn sufficient Norwegian to be able to participate actively in all functions the position may involve.
Please see the rules for Appointments to Professorships and Associate Professorships and Rules for the assessment and weighting of pedagogical competence.
According to the Norwegian Freedom and Information Act (Offentleglova) information about the applicant may be included in the public applicant list, also in cases where the applicant has requested non-disclosure.
The University of Oslo has an agreement for all employees, aiming to secure rights to research results etc.
The University of Oslo aims to achieve a balanced gender composition in the workforce and to recruit people with ethnic minority backgrounds.
Contact information