Stilling:
Professor / Associate Professor in Condition Monitoring and Condition-Based Maintenance
Deadline: August 22, 2018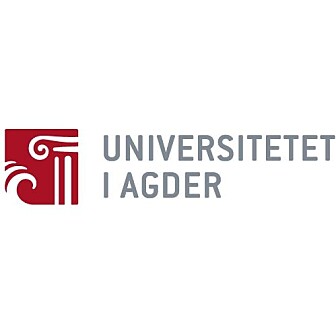 University of Agder
The University of Agder has more than 1300 employees and 13 000 students. This makes us one of the largest workplaces in Southern Norway. Our staff research, teach and disseminate knowledge from a variety of academic fields. Co-creation of knowledge is our common vision. We offer a broad range of study programmes in many fields. We are situated at two modern campuses in Kristiansand and Grimstad respectively.

We are an open and inclusive university marked by a culture of cooperation. The aim of the university is to further develop education and research at a high international level.
The University of Agder (UiA) invites applications for a full-time, permanent position as Professor/Associate Professor in in Condition Monitoring and Condition-Based Maintenance at the Department of Engineering Sciences, Faculty of Engineering and Science. The position is in Grimstad, Norway. The starting date can be negotiated.
The Department of Engineering Sciences has more than 110 employees in scientific positions, and more than 1300 students at all levels, from bachelor to PhD. A variety of research is being conducted within all the groups Mechatronics, Renewable Energy and Civil Engineering, and we also welcome interdisciplinary projects within the department or with other research groups. This position will be associated with the Mechatronics Group. This group has currently 21 scientific positions, 22 PhD-candidates and five laboratory engineers. We have broad international cooperation and close cooperation with industrial partners and public services in the region. This is a benefit both to teaching and research. The partners contribute with assignments, competence and resources.
Requirements
The applicant must have a PhD within an area relevant to the position. Information about the appointment criteria for a position as Professor/Associate Professor can be found in the Regulations concerning appointment and promotion to teaching and research posts.
The Mechatronics department is active within research in the Dynamics research group and the recently established Integrated Systems Health Management (ISHM) Lab, whose activities span the Department of Engineering and Teknova AS - a technology-based industrial research institute located in Grimstad. We have broad international cooperation and we have close cooperation with industrial partners and public services in the region. These areas are also important to our study programmes.
We are searching for a candidate who has a solid understanding and experience in several of the following areas:
advanced signal processing
adaptive filtering and noise reduction
system identification and optimization
data fusion
applied machine learning or other artificial intelligence techniques
numerical modelling e.g. Finite Element Analysis (FEA), Proper Generalized Decomposition (PGD)
failure mechanisms
The candidate should also have practical experience in several of the following areas:
different drive technologies and process equipment
fault detection techniques in machine and drive components
integrated control and sensor systems
prognostics, health management and remaining useful life (RUL) prediction.
maintenance strategies, risk management, etc.
design of experiments and experimental test setups
The candidate will take part in teaching and supervision of students and take an active role in research and development. Interaction with the industry is central in both teaching and research. The applicant must document relevant teaching and R&D experience. Experience with varied teaching and learning methods, like project- and problem-based learning, is desired. Our new colleague is expected to contribute to cooperation and development within the collegium and contribute to further development of the study programmes.
The position places great demands on the applicant's capacity for independent goal-oriented work. Applicants will be assessed based on academic background and results, attainment, and previous research and development work. Relevant practical experience, personal suitability and good teamwork skills will also be emphasised.
It is expected that the new colleague has a successful track record in providing external funding, both public and private funding from the business sector.
A high level of proficiency in spoken and written English is required. Applicants who do not speak Norwegian or another Scandinavian language are obliged to acquire the necessary proficiency to lecture in Norwegian.
The University of Agder offers Norwegian language courses to international employees with little or no knowledge of Norwegian and facilitates participation in such courses. Permanent employees are expected to acquire good oral and written Norwegian within a period of two years. This is to be documented by passing the Bergen test, level C1.
Short-listed applicants will be invited for interviews and a demonstration of their teaching qualifications, usually in the form of a trial lecture. With the applicant's permission, UiA will also conduct a reference check before the appointment.
The successful applicants will have rights and obligations in accordance with the current regulations for the public service. Organisational changes and changes in the duties and responsibilities of the position must be expected.
We offer
flexible working hours, five weeks of vacation per year
a variety of responsibilities in a large, exciting and influential organization
a position with opportunities for personal development in a diverse environment
modern facilities and a comprehensive set of welfare offers
a kindergarten is located on campus and our staff has advantages when applying for childcare. Children have a right to a kindergarten place from the age of one.
The University of Agder is an open, friendly and professional employer with the vision "co-creation of knowledge". A Scandinavian way of living supports balance between work and leisure.
The Norwegian public service is committed to reflecting the diversity of society in its work force, and the personnel policy of the University of Agder aims to achieve a balanced workforce. Qualified candidates are therefore encouraged to apply for the position, irrespective of cultural background, gender, age or disability.
Women are strongly encouraged to apply for the position.
The University of Agder's Appointments Committee makes appointments for teaching and research positions.
A full-time position is remunerated within the State salary scale, salary plan 17.510, code 1013 Professor, salary NOK 631.700-922.300 gross per year, code 1011 Associate Professor, salary NOK 524.200-658.300 gross per year. In the case of particularly highly qualified applicants, a higher salary may be considered. A 2 % compulsory pension contribution to the Norwegian Public Service Pension Fund is deducted from the pay according to current statutory provisions.
Application
Applicants must submit their application and CV online. Please click on the link "Apply for this job". As attachments the electronic application shall include the following:
diplomas, transcripts and letters of reference
complete list of scientific publications
doctoral dissertation – or link to open source
a maximum of ten (10) publications that the applicant wishes to include in the evaluation – or link to open sources.
All documentation must be in the original language and in English, Norwegian, Swedish or Danish (if the original language is not one of these), and the translation should preferably be from the issuing university. Additional documentation must also be in English, Norwegian, Swedish or Danish.
The applicants are fully responsible for submitting complete documentation before the closing date. Incomplete applications will not be considered.
Closing date: 22.08.18
For further information, please contact:

Professor Kjell G. Robbersmyr, tel. +47 37 23 32 79, e-mail: [email protected],

Head of Department, Professor Geir Grasmo, tel. +47 37 23 31 75, e-mail: [email protected] or

Personnel Adviser Anne Bergit Jørgensen tel. +47 918 73 555/38 14 11 40, e-mail: [email protected]
In accordance with §25(2) of the Freedom of Information Act, applicants may request that they are not identified in the open list of applicants. The University, however, reserves the right to publish the name of applicants. Applicants will be advised of the University's intention to exercise this right.
Web: www.uia.no