Stilling:
PhD Candidate in Computer Science (NUDGE project)
Deadline: November 21, 2018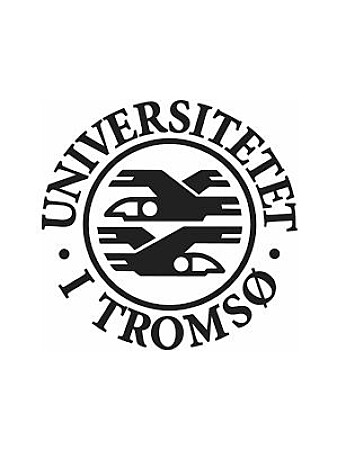 University of Tromsø – The Arctic University of Norway (UiT) has a PhD position in Computer Science vacant for a candidate committed to take the degree of Philosophy Doctor (PhD).
The position is organized under the Department of Computer Science and is part of the NUDGE project. The focus of the NUDGE project is green transportation, IoT and nudging. Nudging is about influencing decisions and behaviour of members of the community using suggestions, positive reinforcement and other non-coercive means, so as to achieve some desirable outcomes. The NUDGE project is about how to use IoT (Internet of Things) technology to influence people to use environmentally friendly modes of transport.
The appointment is for a period of four years for a candidate with knowledge, skills and will to successfully complete the PhD study within the time frame.
The PhD position is for a fixed term, with the objective of completion of research education to the level of a doctoral degree. Admission to a PhD programme is a prerequisite for employment, and the programme period starts on commencement of the position. The PhD candidate shall participate in the Faculty's organized research training, and the PhD study shall be completed during the period of employment. Information about the application process for admission to the PhD programme, application form and regulations for the degree of Philosophiae Doctor (PhD) are available at the Faculty's website for Research training.
Further information about the position is available by contacting:

For administrative questions, please contact the Department's administration: phone +47 77644036, email: [email protected].
The position's affiliation
UiT The Arctic University of Norway is the largest research and educational institution in northern Norway with about 16,000 students and 3,400 employees. UiT is a founding member of the University of the Arctic, an international network of study and research institutions of the circumpolar region. Two hundred international agreements secure an active academic exchange of students and staff with partner institutions worldwide.
The Department of Computer Science provides a strong international research environment with 14 tenured faculty members, 4 adjunct professors, 4 post doctors and researchers, 7 technical/ administrative staff members and about 20 PhD students. The goal of the Department is to advance the research and teaching of computer science as a discipline, to demonstrate leadership within our areas of interest, and to contribute to society through our education, research and dissemination. More information available at https://uit.no/informatikk.
The Open Distributed Systems (ODS) group studies middleware that facilitates the construction of distributed applications of various kinds, with an emphasis on interoperability and adaptability issues. The group focuses on support for next-generation applications, mobility, composition-based web applications, real-time collaboration, information exchange, analysis of data and combination of information from multiple sources. Specific issues include adaptability, context-awareness, personalization, semantic-based information management, applied security, privacy, services orchestration, collaborative editing, consistency and reliability. Recent activities have included IoT and environmentally friendly transportation, personalization, privacy aware computation of user data, and mobile business infrastructures.
The research project "Smart nudging infrastructure for lifestyle changes, with a focus on sustainable and efficient transportation"
Transportation and traffic have become a serious issue around the world. Congestion has severe negative consequences for public health, productivity and the environment, and less reliance on private cars can help solve many interconnected problems in these areas. Increased use of green transportation choices can also limit the need for expensive investment in infrastructure and minimize unpopular traffic regulations. One approach to achieve this is to introduce new kinds of services that provide members of the community with situational aware information of different forms. This includes information to travelers about which environmentally friendly transportation options that are available and match their needs on any given occasion, and how they can find and use these options. The goal is thus to motivate people to make green transportation choices and provide them with situationally relevant details about when and how to do so.
Nudging is a term from economics and political theory for influencing decisions and behaviour using suggestions, positive reinforcement and other non-coercive means, so as to achieve socially desirable outcomes. Smart nudging is about personalizing the influences to peoples' decisions and behavior, based on personalization and situation-awareness information.
The main components of the IoT-based smart nudging architecture are Sense, Analyseand Inform and Nudge. Sense is about collecting data from different sources, including sensor data, historical data, aggregated data, user response, and acquired experience through the use of services. Analyse is processing of these data to generate knowledge and information that can be presented to users. Inform and Nudge are different forms of impact of users based on analyzed data.
The smart nudging infrastructure includes communication from sensing elements to back-end systems, services for storage and aggregation of data, processing nodes, publish-subscribe based data flow mechanisms, notification services, and end-user devices. The infrastructure should be able to integrate data and information from a wide range of sources in a timely manner.
The main advisor for the PhD project will be associate professor Weihai Yu, Department of Computer Science, UiT. With co-advisors professor Randi Karlsen, professor Anders Andersen and professor Anne Håkansson.
Qualification requirements
The successful applicant must fulfil the requirements for admission to the Faculty's PhD programme; cf. Regulation for the degree of Philosophiae Doctor (PhD) at the University of Tromsø. The applicant should in addition be able to document proficiency in English equivalent to Norwegian Higher Education Entrance Qualification, available at the same website.
This position requires a Master's degree or equivalent in Computer Science. It will be preferable with knowledge of relevance to the project as described above. The master's dissertation must be included in the application. Candidates in the final phase of their Master study may apply. A preliminary version of the dissertation can be included if the final version is not ready before the application deadline. Information about the delivery deadline for the dissertation should be given. A completed degree must be documented before an acceptable date for commencement.
Emphasis shall also be attached to personal suitability.
Working conditions
The normal period of appointment is four years. The PhD study is standardized to three years. The fourth year consists of teaching or other duties for the university, organized according to a distribution formula of 25 % per year in agreement with the Head of Department, cf. the directive for duties for research fellows (in Norwegian only).
A shorter period of appointment may be decided when the research fellow has already completed parts of his/her research training programme or when the appointment is based on a previous qualifying position (PhD Candidate, research assistant, or the equivalent) in such a way that the total time used for research training amounts to three years.
Remuneration for the position of PhD Candidate is in accordance with the State salary scale code 1017. A compulsory contribution of 2 % to the Norwegian Public Service Pension Fund will be deducted.
Assessment
The applicants will be assessed by an expert committee. During this assessment process, emphasis will be attached to the applicant's potential for research as shown by:
Master's thesis or equivalent
Publications
Any other academic works
Knowledge and interest of the specific project and it`s topic
In addition, consideration may be given to work experience or other activities of significance for the implementation of the PhD studies, and to any teaching qualifications. This includes teaching education, teaching experience, experience from popularization and experience/education from other types of dissemination.
The applicants assessed as the best qualified can be called to an interview. The interview shall among other things aim to clarify the applicant's personal suitability for the position.
Application
The application must be submitted electronically via the application form available on www.jobbnorge.no and shall include:
Letter of application
CV (containing a complete overview of education, supervised professional training and professional work)
List of works and description of these, containing the following information:
– author(s), the work's title
– for publications: publisher, printer, year of publication, number of pages, and a link, such as a DOI, to the publication if available
List of references with contact information.
Copies of:
– diploma and transcript from your Bachelor's degree or equivalent
– diploma and transcript from your Master's degree or equivalent
– diploma supplement for completed degrees
– documentation of English language proficiency
The works (published or unpublished) which the applicant wishes to be taken into consideration during the assessment process must be uploaded with the application.
All documentation that is to be evaluated must be translated into English or a Scandinavian language.
Information and material to be considered during the assessment must be submitted by the stipulated deadline.
General
Applicants shall also refer to the Supplementary regulations for appointment to postdoktor (Postdoctoral Research Fellow), stipendiat (PhD) and vitenskapelig assistent (Research Assistant) positions at the University of Tromsø and to the Regulations concerning terms and conditions of employment for posts of postdoktor (Postdoctoral Research Fellow), stipendiat (PhD), vitenskapelig assistent (Research Assistant) and spesialistkandidat (Resident).
Questions concerning the organisation of the working environment, such as the physical state of the place of employment, health service, possibility for flexible working hours, part time, etc. as well as questions about the PhD programme may be directed to the telephone reference in this announcement.
UiT has HR policy objectives that emphasize diversity, and therefore encourages qualified applicants to apply regardless of their age, gender, functional ability and national or ethnic background.
The university is an IW (Inclusive Workplace) enterprise, and will therefore emphasize making the necessary adaptations to the working conditions for employees with reduced functional ability.
Personal data given in an application or CV is processed in accordance with the Personal Data Act. You may request not to be registered on the public list of applicants, but the University may decide that your name will be made public. You will receive advance notification in the event of such publication.