Scientific programmer (2018/3353)
Deadline: August 6, 2018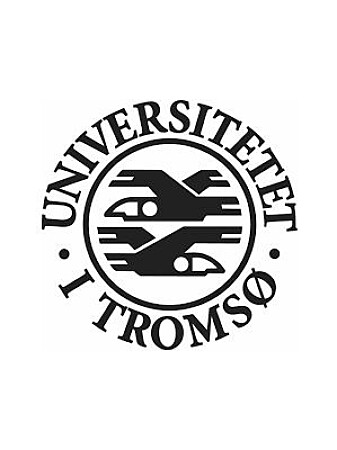 UiT - The Arctic University of Norway, Faculty of Science and Technology, Department of Computer Science, has a 2-year project position as program developer / scientific programmer vacant. The position is connected to the interdisciplinary strategic initiative Population Studies in the North at UiT, The Arctic University of Norway.
Further information about the position is available by contacting Professor Lars Ailo Bongo, Phone +47 920 155 08, E-mail: [email protected]
The position's affiliation

Research at the Department of Computer Science is both systems-level software research and systems-level software development. We are concerned primarily with technical aspects of computer science systems research of mobile, distributed and parallel systems and applications. The research covers experimental development, application, analysis and testing of models, architectures, and mechanisms for mobile, embedded, distributed and/or parallel applications. Scaling, performance, handling of large feature-rich datasets, heterogeneity, energy-efficiency, autonomy, and componentization are examples of concerns that we address. Application areas include health, arctic climate, and energy. A more extensive description of our research groups is available at http://uit.no/informatikk/forskning/.
The position's field of work

The strategic initiative Population Studies in the North at UiT is expected to push the edge of research on new technologies for secure data collection, analysis and management in the context of large population studies. Novel technological development is therefore an important area in the initiative. The position shall contribute to the application areas of the initiative with new systems and applications, and support computer science research. The application areas technology shall contribute to are: Lifestyle and health, Social inequality in health, Child and adolescence health, Environmental poisons, and Other data sources in the North.
The scientific programmer will work in a development team that contributes with systems and tools to all parts of the strategic initiative. The successful candidate will work with research groups both at the department and partner faculties/departments within the strategic initiative. This position will have an especial focus on, but not be limited to, development of bioinformatics analysis services.
Qualification requirements

The position requires a master's degree in computer science and excellent skills in computer programming and software engineering. Previous experience in epidemiology research, bioinformatics research, cloud system development, sensitive data management, and other interdisciplinary research activities are considered an advantage.
Emphasis shall also be attached to personal suitability. Team spirit and good communication skills are considered important for success in this interdisciplinary initiative. The program development team will deliver solutions to different application areas, and it is of crucial importance that the team members work well together to achieve high-quality deliverables in time.
Assessment

The applicants will be assessed by a committee with a mandate is to undertake an assessment of the applicants' qualifications based on the material presented by the applicants, and the detailed description drawn up for the position. The applicants who are assessed as the best qualified will be invited to an interview. The interview shall among other things aim to clarify the applicant's personal suitability for the position.
We offer

A good working environment and exciting challenges in an innovative strategic initiative for next generation public health studies gives excellent opportunity for professional development.
The remuneration for this full-time position is in accordance with the State salary scale code 1181 Senior engineer. A compulsory contribution of 2 % to the Norwegian Public Service Pension Fund will be deducted. In addition to the salary; UiT pays 12,35% directly to the Pension Fund.
Application

The application must be submitted electronically via the application form available on www.jobbnorge.no and shall include:
Letter of application, including description of participation in research and software projects considered most important for the announced position
Diplomas
CV
All documentation that is to be evaluated must be in English or a Scandinavian language.
General

We make the appointment in accordance with the regulations in force concerning State Employees and Civil Servants, and guidelines at UiT. At our website, you will find more information for applicants.
UiT The Arctic University of Norway wishes to increase the proportion of females in technical positions. In the event that two or more applicants are found to be approximately equally qualified, female applicants will be given priority.
UiT The Arctic University of Norway has HR policy objectives that emphasize diversity, and encourages all qualified applicants to apply regardless of their age, gender, functional ability and national or ethnic background. The university is an IW (Inclusive Workplace) enterprise, and emphasize making the necessary adaptations to the working conditions for employees with reduced functional ability.
Personal data given in an application or CV is processed in accordance with the Personal Data Act.
We are looking forward to receiving your application.