Stilling:
Research Scientist / Senior Research Scientist- Polymer Chemistry
Application due: 06.08.2018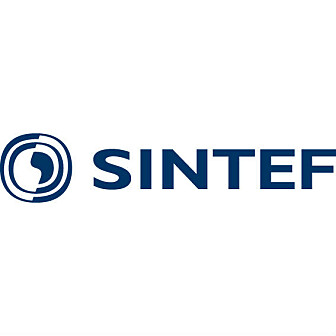 SINTEF
SINTEF is one of Europe's largest research organisations, with multidisciplinary expertise in the fields of technology, the natural sciences and the social sciences. SINTEF is an independent foundation and has conducted contract research and development projects for the private and public sectors since 1950. SINTEF has 2000 employees from 75 countries and annual revenues of three billion Norwegian kroner.

Vision: Teknologi for a better society.
Qualifications/work tasks: You will join the Polymer Chemistry research group. We are involved in independent research projects and industrially oriented R&D projects along the value chain from raw materials to the properties of the final product. You will work on these projects both independently as well as in teams with other scientists, often in close collaboration with industry, academia, and/or other research institutes. Your role will include:
Applied research in polymer chemistry
Initiation of research projects and coordinating applications to funding bodies.
Project management of research and innovation projects.
Strategic market development.
We are seeking a creative and skilled individual who:
Has a broad knowledge of polymer chemistry, formulations and their applications. Scientific competence in at least one of the following: Polymer synthesis, polymer formulations, additives and environmental fate, processing, recycling and industrial applications.
Is proactive, results oriented, has leadership skills and works well in a team environment
Has excellent networking and communication skills.
Is independent and has personal initiative and drive.
Has a multicultural understanding and excellent language skills in English and Norwegian (or is strongly motivated to learn Norwegian)
PhD in organic chemistry or significant R&D experience.
Experience from an applied research position or research and development-oriented industry position is an advantage.
Qualifications in at least one of the following:
Experience from international R&D cooperation and preparation of project proposals.
Project management experience. A strong research and scientific publication record.
Innovation skills, e.g. documented by participation in patent applications or similar.
We can offer:
A dynamic and motivating working environment which values and encourages independent thinking and self-drive.
Interesting and challenging work tasks.
Participation in innovative national and international projects.
Colleagues who want to make a difference.
A multicultural, creative and social working environment with a focus on people.
Great opportunities for scientific and personal development in an organization that values responsibility and initiative.
Flexible working hours, salary based on qualifications, good pension and insurance schemes and good kindergarten possibilities.
For further information, please contact Research Manager Susie Jahren. Please submit your application with application letter and CV online.
Web: www.sintef.no
Kontakt: Susie Jahren Research (Director)
Telefon: +4798230512
E-post: [email protected]