Stilling:
IoT - Researcher
Application due: 01.10.2018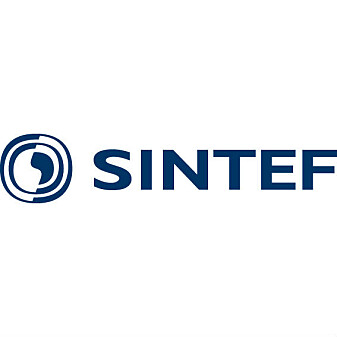 SINTEF
SINTEF is one of Europe's largest research organisations, with multidisciplinary expertise in the fields of technology, the natural sciences and the social sciences. SINTEF is an independent foundation and has conducted contract research and development projects for the private and public sectors since 1950. SINTEF has 2000 employees from 75 countries and annual revenues of three billion Norwegian kroner.

Vision: Teknologi for a better society.
SINTEF Digital is a leading research institute within the SINTEF Group, which is one of Europe's largest independent research organisations. We work closely with industry and deliver research based competence and technology for development of systems, product and services in most areas of ICT.
For more information, please visit our home page: www.sintef.no.
SINTEF Digital's Department of Software and Service Innovation is a leading European research environment on Cyber Security, IoT (Internet of Things), Human Factor and Big Data.
We have a substantial portfolio of national and international research and innovation projects within domains such as Energy, e-Trade, Manufacturing (Industry 4.0), e-Health, etc. Therefore, we search dedicated researcher who will contribute to develop this environment as leading also within the next generation on Software Defined IoT. Our main goal is to contribute to develop new innovative and sustainable industrial solutions.
Responsibilities
Our project portfolio is primarily towards industrial IoT-applications, so our researchers initiate and carry out projects in close cooperation with our customers and partners, incl. publishing both scientifically and in other channels. In cooperation with partners in Norway and abroad, you will contribute to the development of the next generation IoT-systems for the future digital-driven economy.
Qualifications
You are a university graduate with a relevant MSc or PhD, either newly graduated or experienced – welcomed is also experience from industry or research. Customer focus and solution orientation is necessary. You must enjoy teamwork as well as having the drive to initiate projects yourself. You are enthusiastic about programming and can produce high quality code. Your application needs to document experience in software development related to IoT (or embedded systems) together with other technology competences you have and which are highly relevant for the field of IoT.
We are offering
Exciting and challenging work making an impact on society and industry.
The opportunity for academic in-depth understanding and development
Access to our lab comprising a private experimental cloud (e.g. for simulation) and electronics (Arduino, Raspberry Pi, devices and sensors, etc).
Being part of a creative working environment
Company pension- and insurance
Flexible working hours, benefits and competitive salary
These are permanent positions, and the place of work is SINTEF Digital, Department of Software and Service Innovation, located in Oslo, Norway.
Web: www.sintef.no
Kontakt: Ketil Stølen (Research Manager)
Telefon: +47 922 16 112
E-post: [email protected]
Kontakt: Bjørn Skjellaug (Research Director)
Telefon: +47 930 12 639
E-post: [email protected]