Stilling:
Postdoctoral position at UiT The Arctic University of Norway, The Department of Clinical Dentistry
Deadline: December 26, 2018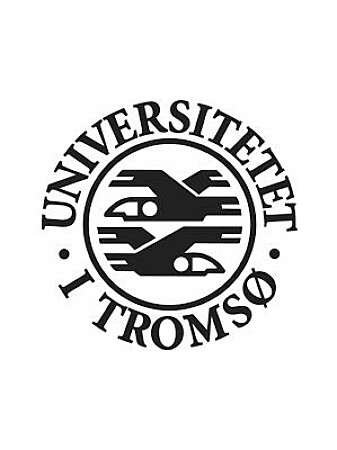 UiT The Arctic University of Norway
The Faculty of Health Sciences at UiT The Arctic University of Norway represents a newly created entity gathering almost all possible health study programs. This facilitates an unique interdisciplinarity and innovation in health education and research. We work closely with the services in the North to solve tomorrow's challenges.

Read more about us at uit.no/helsefak
The Faculty of Health Sciences at UiT, The Arctic University of Norway, is a national innovation that brings together a wide range of health-related education pathways. This lays the groundwork for a unique level of interdisciplinarity and innovation in health education and research. We work closely with northern services in order to find solutions for tomorrow's challenges. Read more about us at www.uit.no/helsefak.
At the Faculty of Health Sciences, the Department of Clinical Dentistry, a position has become available for a Postdoctoral Research Fellow. The position is affiliated with the research group Oro-Maxillofacial Health and Epidemiology and the project "Evaluation of salivary carbonic anhydrase isoenzyme 6 (CA6) as caries prediction biomarker in clinical dental practice".
This Postdoctoral position is a three year fixed term position. Appointment to the positon of Postdoctoral Research Fellow is mainly intended to provide qualification for work in top academic positions. It is a prerequisite that the applicant is able to carry out the project over the full course of the employment period. No one may hold more than one fixed-term position as a Postdoctoral Research Fellow at the same institution.
The Department of Clinical Dentistry has three research groups: Oral ecology, Dental Public Health and Behaviour, and Oro-Maxillofacial Health and Epidemiology. The Department has 25 permanent positions. In addition, there is a variable number of PhD students and part time positions. The Department is responsible for a bachelor in dental hygienist program and a master program in dentistry.
The contact person for this position is:
Responsibilities
In addition to work with the research project, other projects in the research group, and research administration, the position will also be assigned to teaching, supervision and related work for UiT in amount equivalent to maximum 25 % of a full-time employment. Pedagogical qualifications or experience from teaching will be an advantage.
It is expected that the candidate will contribute to the day-to-day organization of the laboratory including procurement procedures related to the research activity.
Required qualifications
To be awarded the position of Postdoctoral Research Fellow, a Norwegian doctorate degree is required, or a corresponding international doctorate degree which is recognized as being equal to the Norwegian doctorate degree.
We require the candidate to have documented thorough knowledge in working with ELISA, antibody analysis using immunological methods, recombinant protein expression in cell culture, ddPCR, qPCR and biostatistics as well as experience in development of commercial tests/kits. We expect a documented track record of academic accomplishments including publications in peer reviewed journals and conference contributions. The candidate must hold a PhD in Cell Biology, Molecular Biology or other relevant disciplines and have a strong interest in protein biology. A background in dentistry as well as Norwegian language skills will be an advantage.
Applicants must be fluent in English in both spoken and written form.
The candidate must be able to work systematically, independently and have the ability to work in an interdisciplinary research team. Importance shall be attached to the communicative and collaborative skills, as well as personal suitability and the motivation and interest in the project.
Importance shall be attached to personal suitability for the position and motivations.
We can offer
Interesting work tasks
A good academic environment with dedicated colleagues
Good career opportunities
A large degree of independence in work
Flexible working hours and a state collective agreement
Pension scheme through the state pension fund
Working and payment conditions
Working hours will be set aside for research, research-related activities and research administration.
The successful candidate must also be willing to get involved in the ongoing development of the department and the university as a whole.
The remuneration for this position is in accordance with the State salary scale code 1352 A compulsory contribution of 2% to the Norwegian Public Service Pension Fund will be deducted.
Applications shall be sent electronically via www.jobbnorge.no and shall include:
cover letter including a short description of interests and reasons for applying for the position
CV containing a complete overview of education, experience, professional work and references
Diplomas and certificates:
diploma and transcript of Bachelor's degree or equivalent (in original language and translated)
diploma and transcript of Master's degree or equivalent (in original language and translated)
Diploma and transcript of PhD
form for documentation of teaching qualifications (where the position involves teaching)
list of academic works
up to 15 academic works. The doctoral thesis is here counted as one work.
description of the attached works, and a short description of other works to show breadth of output.
Applications will only be considered if all requested application documents are received before the application deadline.
All documentation to be assessed must be translated into English or a Scandinavian language.
Applications sent to us via e-mail or by any other means will not be considered.
Assessment

The applicants will be assessed by an expert committee. The committee's mandate is to undertake an assessment of the applicants' qualifications based on the application documents and the text of the announcement.
The applicants who are assessed as best qualified will be called to an interview. The interview shall, among other things, aim to clarify the applicant's personal suitability for the position and motivations. Where teaching is considered to be part of the position: A trial lecture may also be held.
General

In addition, applicants shall also refer to the supplementary provisions for the appointment to academic positions such as Postdoctoral Research Fellow, Research Fellow and Academic Assistant at UiT, The Arctic University of Norway, and to regulations concerning terms and conditions of employment for the posts Postdoctoral Research Fellow, Research Fellow, Research Assistant and Resident.
Questions concerning the organization of the working environment, including that of the physical state of the workplace, health services, possibilities for flexible working hours, part-time work, etc. may be addressed to the reference in this announcement.
At UiT, The Arctic University of Norway, diversity is valued, and we therefore encourage all qualified applicants to apply regardless of their age, gender, functional ability or national or ethnic background. The university is an IW employer and places importance on making the necessary adaptations to working conditions for employees with disabilities.
Personal information given in an application and CV will be treated in accordance with the Act relating to the processing of personal data (the Personal Data Act). In accordance with section 25, subsection 2 of the Freedom of Information Act, the applicant may request not to be registered on the public list of applicants. However, the university may nevertheless decide to make the candidate's name public. The applicant will receive advance notification of any such publication.
You can find more information on the website for arriving staff.
We look forward to receiving your application.