Stilling:
PhD Research Fellows in ICT
Closing date: 23.11.18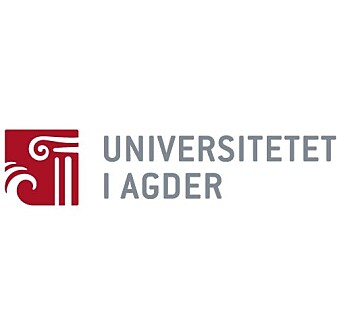 University of Agder
The University of Agder has more than 1400 employees and 13 000 students. This makes us one of the largest workplaces in Southern Norway. Our staff research, teach and disseminate knowledge from a variety of academic fields. Co-creation of knowledge is our common vision. We offer a broad range of study programmes in many fields. We are situated at two modern campuses in Kristiansand and Grimstad respectively.

We are an open and inclusive university marked by a culture of cooperation. The aim of the university is to further develop education and research at a high international level.
The University of Agder (UiA) invites applications for two full-time fixed-term positions for a period of three years as PhD Research Fellows. The positions are linked to the Department of Information and Communication Technology (ICT), and are located in Grimstad, Norway. The starting date is as soon as possible or by agreement.
The department of ICT has three large and active research groups in ICT including eight Professors, 20 Associate Professors/Assistant professors and about 20 Research Fellows on the PhD programme in ICT. The Department of ICT pursues a variety of research interests, focusing especially on ICT and crisis management, artificial intelligence, eLearning and eHealth. The department has successfully led a number of large research projects funded by the Research Council of Norway, the EU research programmes FP7 and H2020 as well as national and international industries.
These open positions are associated with the Centre for Artificial Intelligence Research and part of the two projects "Human Chatbot Interaction Design" and "Chatbots for Loyalty" funded by the Norwegian Research Council.
The aim of these PhD Research Fellows is to advance the state-of-the-art in deep learning techniques for chatbots – machine agents serving as natural language user interfaces to data and service providers in social networks. Natural language interaction is the next frontier in the development of ubiquitous data and services. The research fellows will get the opportunity to develop novel approaches to increase the attention span of deep learning models and enable more goal directed conversations. Furthermore, the candidates will explore and develop mechanisms for leveraging rich contexts, captured through both structured information (demographics, transaction history, etc.) and more unstructured information (e.g., logs of previous dialogue at other contact points). By leveraging a rich context, spanning multiple channels, the ultimate goal is to open up for more intelligent goal-oriented and task-oriented chatbot services. Datasets for training and evaluating the mechanisms developed will be available from several domains, such as private and public sector customer service, and informational services within the health domain.
Research topics
Research topics for the PhD research fellows include, but are not limited to the following:
Deep learning approaches for conversational user interfaces
Combining machine learning and user-centred design for smart chatbot services
The ideal candidates will have expertise in at least three of the following areas:
Deep reinforcement learning
Transfer- and meta-learning
Bayesian learning and probabilistic reasoning
Recurrent neural networks
Convolutional neural networks
Natural language processing
Tsetlin machines
Admission requirements
The candidates must hold a master's degree in ICT, Computer Science or a similar/related field and document competence in areas relevant to the position. Furthermore, the applicants must have strong academic credentials, written and spoken English proficiency, communication and teamwork skills.
Applications from applicants who already hold a PhD will normally not be considered.
Personal suitability, good teamwork skills, inventiveness, and a proactive approach, will be emphasized in the evaluation as well as relevant practical experience. The PhD Research Fellows will be expected to contribute to an active research community that promotes the personal and professional growth of the doctoral candidates. The positions place great demands on the applicants' capacity for independent goal-oriented work, ability to concentrate and attention to detail.
In return, we offer the opportunity to contribute to the strategic capabilities of a world-class research organization, along with intensive PhD supervision. You will collaborate with top scientists in your field and have excellent prospects for personal development in an innovative working environment for aspiring researchers.
Applicants will be assessed on the basis of academic background and results, attainment, and any previous research and development work.
The PhD Research Fellows must be admitted to the PhD Programme at the Faculty of Engineering and Science, specialization in ICT, within three months of appointment. More information about the programme and a complete list of admission requirements can be found here.
The following admission requirements apply to the PhD programme:
The average grade for courses included in the bachelor's degree (or equivalent) should be C (or equivalent) or higher
The average grade for courses included in the master's degree (or equivalent) should be B (or equivalent) or higher
The master's thesis (or equivalent) should have a grade B (or equivalent) or higher when the candidate is admitted to the PhD program
Further provisions relating to the position as PhD Research Fellow can be found in the Regulations Concerning Terms and Conditions of Employment for the Post of Post-doctoral Research Fellow, Research Fellow, Research Assistant and Resident.
The successful applicant must have written and spoken English proficiency. Applicants from some countries must document their English proficiency through one of the following tests or certificates:
TOEFL – Test of English as a Foreign Language with a minimum score of 600 on the Paper-based Test (PBT), or a minimum of 92 on the Internet based Test (iBT)
IELTS – International English Language Testing System, with a result of at least 6.5, with no section lower than 5.5. (only Academic IELTS test accepted)
CEFR (Common European Framework of Reference for Languages) certificate of at least Level B2
Please check the following website to see if an English test is required. Please note that the English test requirement applies to applicants from most countries according to the list mentioned above. No other English tests will be approved, and certifications/statements cannot replace an English test.
Short-listed applicants will be invited for interviews. With the applicant's permission, UiA will also conduct a reference check before appointment.
Remuneration
The positions are remunerated according to the State salary scale, salary plan 17.515, code 1017, salary NOK 449 400 gross per year. A 2 % compulsory pension contribution to the Norwegian Public Service Pension Fund is deducted from the pay according to current statutory provisions.
The Norwegian public service is committed to reflecting the diversity of society, and the personnel policy of the University of Agder aims to achieve a balanced workforce. All qualified persons are therefore encouraged to apply for the position, irrespective of cultural background, gender, age or disability.
Women are especially encouraged to apply.
Appointment is made by the University of Agder's Appointments Committee for Teaching and Research Positions. The successful applicants will have rights and obligations in accordance with the current regulations for the public service.
Application
Submit your application and CV online. Please click on the link "Apply for this job". The following documentation should be submitted as attachments to the online application:
Certificates and/or grades for all post-secondary education, up to and including the bachelor's level
Master's degree/higher degree certificate, with a summary of the courses/subjects included in the degree
Applicants with a foreign higher education must attach an official description of the grading system used at the issuing institution
Summary (approximately 1-2 pages) of the master's thesis
Applicants who are required to document their English proficiency must submit his/her TOEFL or IELTS test results (these may be forwarded after the closing date)
Summary or links to the applicant's scientific publications (if any)
A description of the candidate's research interests and background for the project applied for
The applicants are fully responsible for submitting complete documentation. Without complete documentation we cannot, unfortunately, include you in the assessment process.
Closing date: 23.11.18
For further information please contact:

In accordance with §25(2) of the Freedom of Information Act, applicants may request that they are not identified in the open list of applicants. The University, however, reserves the right to publish the name of applicants. Applicants will be advised of the University's intention to exercise this right.