Ledig stilling ved UiT Norges arktiske universitet
PhD candidate in Computational Psychiatry
Deadline: 27.09.2019
The position
At the Faculty of Health Sciences, the Department of Psychology, a position has become available for a PhD candidate in Computational Psychiatry. The position is affiliated with the research group Cognitive Psychology.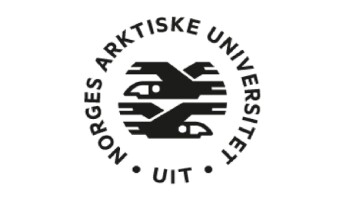 UiT The Arctic University of Norway
UiT is a multi-campus research university in Norway and the northernmost university of the world. Our central location in the High North, our broad and diverse research and study portfolio, and our interdisciplinary qualities make us uniquely suited to meet the challenges of the future. At UiT you can explore global issues from a close-up perspective.

Credibility, academic freedom, closeness, creativity and commitment shall be hallmarks of the relationship between our employees, between our employees and our students and between UiT and our partners.
This position is a fixed term position of a duration of three years. Appointment to the position is mainly intended to provide qualification for work in top academic positions. It is a prerequisite that the applicant is able to carry out the project over the full course of the employment period.
The position's affiliation
The Faculty of Health Sciences has approximately 900 staff members, 350 Phd-students and 4600 students. The Faculty is divided into seven departments. More than 80 staff members have their workplace at the Department of Psychology (IPS). The department consists of 9 research groups covering all major areas of psychology, including cognitive psychology, neuroscience, social, developmental and clinical psychology. IPS provides education for psychology students at a Bachelor and Master-level as well as a specialized study program for clinical psychologists.
The research group in Cognitive Psychology is pursuing active research within the field of human decision making. The group currently consists of 4 staff members, and 6 PhD students, and a number of associated members. The research group is involved in projects across a large range of topics, among others, the science of procrastination, human rationality and metacognition, and affective decision-making. The project in which the research position is announced is led by principal investigator Gerit Pfuhl and comprises an international collaboration with researchers from Hamburg (Germany) as well as a collaboration with researchers from the Norwegian University of Science and Technology (NTNU).
The position's field of research
The candidate will work in the project "Too precise or too imprecise, which parameter is gone awry in psychosis and autism (FRIPRO grant)". The project has the goal to develop computational models underlying the performance and biases in three behavioural tasks as well as for modelling pupillometry data acquired in connection with those tasks. The candidate shall also contribute to model the behavioural tasks within the Bayesian brain framework. The experimental tasks tease apart performance and bias in decision-making, thus allowing to identify the cognitive mechanisms with which we solve those tasks. We will also test patients, evaluating our tasks and models in a translational setting. We are committed to open science practices.
Qualifications
To be awarded the position of PhD candidate, a Norwegian Master degree in Psychology / Cognitive Sciences / Neurosciences / Computational Sciences, or a corresponding international Master degree which is recognised as being equal to the Norwegian Master degree, is required.
Applicants must be fluent in English in both spoken and written form, with a preferred minimum score of 6.5 on each part of the IELTS test, or minimum scores of 22, 22, 22 and 25 (reading, listening, speaking and writing, respectively) on the TOEFL test.
The applicant should have a solid background in statistics, cognitive neuroscience, neuropsychology or closely related fields. The applicant should have experience in cognitive testing. Experience with R, RStan, python, network analysis, hierarchical Bayesian modelling, MCMC, knowledge of the Bayesian Brain framework, and pupillometry are a clear plus.
We are looking for a highly motivated researcher who would like to build and advance her or his career in computational psychiatry. The candidate shall be interested in developing new evidence-based models for mental disorders and be able and interested in working in a team. Experience with predictive coding models will count in favour of the candidate as will experience with programming in any language.
Importance shall be attached to personal suitability for the position and motivations. Besides personal qualities and the ability to work in team, we will prioritise candidates based on the following criteria:
- Strong quantitative skills, including statistical modelling, programming and data analysis- Evidence of creativity and capability of independent research- Excellent communication skills - written and oral- Critical thinking- Commitment to open science
We offer
Interesting work tasks
A good academic environment with dedicated colleagues
Good career opportunities
A large degree of independence in work
Flexible working hours and a state collective agreement
Good arrangements for pension, insurance and loans in the Norwegian Public Service Pension Fund
Information about moving to Tromsø: uit.no/mobility
Contact
Further information about this position is available by contacting:

Application
Applications shall be sent electronically via www.jobbnorge.no and shall include:
Cover letter explaining your motivation and research interests
CV - summarizing education, positions and academic work
Diplomas and transcripts from completed degrees
Documentation of English language proficiency
2-3 references with contact details
Master thesis (will be treated confidential upon request), and any other academic works
Proficiency in the English language can be documented in the following ways:
· Diploma from a Norwegian upper secondary school with both spoken and written English (140 hours)
· TOEFL (Test of English as a Foreign Language)
· IELTS (International English Testing Service)
· Completed university degree in the field of English language or literature
· One year's completed university studies in Australia, Canada, Ireland, New Zealand, the UK or USA, for which English was the language of instruction.
All documentation to be assessed must be translated into English or a Scandinavian language.
Applications will only be considered if all requested application documents are received before the application deadline.
Applications sent to us via e-mail or by any other means will not be considered.
Assessment
The applicants will be assessed by an expert committee. The committee's mandate is to undertake an assessment of the applicants' qualifications based on the application documents and the text of the announcement.The applicants who are assessed as best qualified will be called to an interview. The interview shall, among other things, aim to clarify the applicant's personal suitability for the position and motivations.
UiT is seeking to increase the proportion of women in its academic positions. If two or more applicants are found to be generally equally qualified, the university will prioritise a female over a male candidate.
Working conditions
Working hours will be set aside for research, research-related activities and research administration.
The successful candidate must also be willing to get involved in the ongoing development of their department and the university as a whole.
Remuneration of PhD candidate positions are in salary code 1017, and normally starts at salary grade 54 on the pay scale for Norwegian state employees. There is a 2 % deduction for contribution to the Norwegian Public Service Pension Fund. In addition, UiT pays 12 % directly to the Pension Fund on top of the salary.'
The period of employment is three years. Shorter periods of employment may be offered if the PhD candidate has already completed parts of the research training programme, or in the event that the employment builds upon a previous appointment in an educational position (PhD candidate, Research Assistant or similar), so that the total time of research training comes to three years.You have to be qualified for and participate in our PhD study program.As many as possible should have the opportunity to undertake organized research training; thus if you already hold a PhD degree, or have equivalent competence, we will not appoint you to this position.
Genereal information
UiT's HR policy objectives emphasises diversity, and encourages all qualified applicants to apply regardless of gender, functional ability and national or ethnic background. UiT is and will make the necessary adaptations in order to facilitate for employees with reduced functional ability.
We process personal data given in an application or CV in accordance with the Personal Data Act. You may request to not be registered on the public list of applicants, but the University may decide that your name will be made public. You will receive advance notification in the event of such publication.