Stilling:
Associate Professor in Distributed Systems
Deadline 01.11.2018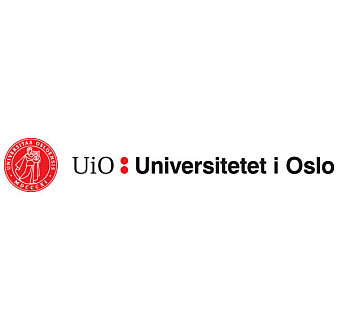 University of Oslo
The University of Oslo is Norway's oldest and highest rated institution of research and education with 28 000 students and 7000 employees. Its broad range of academic disciplines and internationally esteemed research communities make UiO an important contributor to society.

The Department of Informatics (IFI) is one of nine departments belonging to the Faculty of Mathematics and Natural Sciences.It comprises the field of Computer Science and interdisciplinary activities towards mathematics, natural sciences, social sciences and humanities. The Department currently has over 70 faculty members, over 200 PhD students, over 450 master students, and more than 1100 bachelor students.

The department is organized into 12 thirteen research sections addressing a variety of topics. Many of those are relevant for computer networking, such as security, machine learning, optimization, human-computer interfaces, and software engineering, to name a few. There are also opportunities for cross-disciplinary collaboration, in particular with the physics, mathematics and economy departments.
Job description
A position of Associate Professor is available in Distributed Systems at the Department of Informatics.
The department is seeking a scientist with clear research visions, educational and administrative skills and abilities to establish and lead research projects.
Description of the research group
The research section of Networks and Distributed systems (ND) has nine full- and part-time faculty members. It encompasses research activities in most layers of distributed systems and networking, and has tight collaboration and synergy in the areas of information security and energy informatics. Within distributed systems, the ND section has been considering fundamental middleware techniques of self-adaptation, dependability, scalability, and data dissemination, with the objective of enhancing user experience and quality of services. The ND section has been applying these techniques to a large spectrum of application domains, such as blockchain technologies, IoT and sensornets, cloud and fog computing, cyberphysical systems, multimedia systems, publish/subscribe, dark Internet, distributed machine learning, social networks, and others.
For example, we are considering software-defined infrastructures for big IoT data capable of both offline analysis and online control of massive scale data systems such as smart cities. In the blockchain domain, we are investigating both open and consortium blockchains, motivated by the application domains of sharing of medical data, energy markets, document storage, supply chains, and others. In the context of distributed machine learning, we are interested in scaling deep neural networks through parallelization and application of distributed algorithms.
Specific information about the position
The candidate must have achieved associate professor level in informatics and have formal qualifications within the general area of distributed systems. At otherwise equal qualifications preference will be given to candidates with research applicable to energy informatics. While candidates at various levels of expertise within the range field of distributed systems will be considered, priority will be given to candidates with up to 10 years of experience after completion of PhD, who already havewith a scientific track record showing great promise, with an emphasis on the last five years.
The applicant should describe how his/her research and teaching is related to the current activity in the Networked and Distributed Systems section and at the department and how it may extend and complement it.
Many computer science projects at the department use combinations of simulations, experiments, development of prototypes and empirical analysis. While a wide span of research methods including complementary theoretical research is considered an advantage, the candidate is expected to have expertise in system building and empirical analysis in order to contribute to such projects.
Qualification requirements
Primary assessment criteria are:
The candidate must have achieved associate professor level in informatics and have formal qualifications within the general area of distributed systems. At otherwise equal qualifications preference will be given to candidates with research applicable to energy informatics.
The candidates must have a scientific track record that confirms their capacity to take up new and challenging issues. A strong record of publication in relevant areas of distributed systems is required.
Candidates should also be able to lead, conduct and collaborate in research projects. A strong track record in academic and administrative leadership is an advantage, as well as experience in the acquisition of research grants.
Experience in cross-disciplinary collaboration and collaboration with industry is an advantage.
Candidates should have teaching experience in distributed systems and have a commitment to engage in undergraduate and graduate education and in mentoring and advising master and doctoral students.
Since the area of distributed systems is constantly evolving, the versatility and proven ability to adapt the research focus is considered an advantage.
The successful candidate should have an international profile with respect to the above criteria.
The University of Oslo is a multi-lingual environment, where prior knowledge of Norwegian is not a prerequisite. However, the appointee is expected within two years to learn enough Norwegian to be able to participate actively in all functions the position may involve. Fluency in both written and spoken English is a prerequisite.
We offer
salary NOK 631 700 – 731 400 per annum depending on qualifications in position as Associate professor (position code 1011)
a professionally stimulating working environment
attractive welfare benefits and a generous pension agreement, in addition to Oslo's family-friendly environment with its rich opportunities for culture and outdoor activities
the opportunity to apply for promotion to full professorship at a later stage
How to apply
The application must include:
Application letter
CV (summarizing education, positions and academic work - scientific publications)
Copies of educational certificates, transcript of records and letters of recommendation
List of publications and academic merits (awards)
Up to ten selected scientific publications the applicant wishes to include in the evaluation
A research statement (2–4 pages) describing scientific ambitions for the nearest future
Documentation of teaching and supervising Master and PhD students
Names and contact details of 2-3 references (name, relation to applicant, e-mail and telephone number)
The application with attachments must be delivered in our electronic recruiting system. Please note that all documents should be in English (or a Scandinavian language).
Assessment
Applicants will be evaluated by an international committee and rated according to qualifications, see:
https://www.uio.no/english/about/regulations/personnel/academic/rules-appointment-professor.html
The applicants who are assessed as the best qualified might be invited for interview. The interview shall among other things, aim to clarify the applicant's personal suitability for the position. A trial lecture may also be held.
Formal regulations
The successful candidate who at the time of appointment cannotdocument basic teaching qualifications will be required to obtain such qualifications within a two-year period.
The successful candidate must demonstrate mastery of both English and one of the Scandinavian languages as working languages. If an appointee is not fluent in a Scandinavian language, the appointee will be expected within a two-year period to learn sufficient Norwegian to be able to participate actively in all functions the position may involve.
Please see the rules for Appointments to Professorships and Associate Professorships and Rules for the assessment and weighting of pedagogical competence.
According to the Norwegian Freedom and Information Act (Offentleglova) information about the applicant may be included in the public applicant list, also in cases where the applicant has requested non-disclosure.
The University of Oslo has an agreement for all employees, aiming to secure rights to research results etc.
The University of Oslo aims to achieve a balanced gender composition in the workforce and to recruit people with ethnic minority backgrounds.
Contact information
For technical questions about the recruitment system, HR Adviser Torunn Standal Guttormsen, tel. +47 2285 4272, email: [email protected]