Ledig stilling på Universitetet i Oslo

Postdoctoral Research Fellow (Department of Medical Genetics)
Deadline 11.11.2018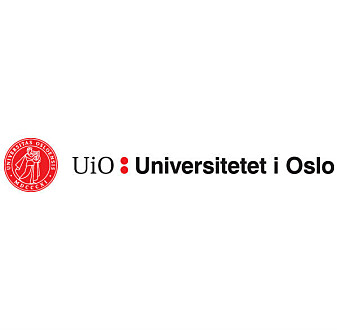 Universitetet i Oslo
The University of Oslo is Norway's oldest and highest ranked educational and research institution, with 28 000 students and 7000 employees. With its broad range of academic disciplines and internationally recognised research communities, UiO is an important contributor to society.

The Institute of Clinical Medicine (Klinmed) is one of three institutes under the Faculty. Klinmed is responsible for the Faculty's educational and research activities at Oslo University Hospital and Akershus University Hospital. With about 800 employees spread over approximately 425 man-labour years, Klinmed is the university's largest institute. Our activities follow the clinical activity at the hospitals and are spread across a number of geographical areas.
Job description
A three year Fellowship position (position code 1352) for a Postdoctoral Research Fellow is available at the Department of Medical Genetics on the project entitled The regulatory role of genetic risk factors for autoimmune diseases on thymic antigen presenting cells and self-tolerance, which is financed by the Research Council of Norway.
The project anchored in the research group Genetics of Autoimmunity and cancer led by Professor Benedicte A. Lie. For more details about the group, please visit the web site at:
https://www.med.uio.no/klinmed/english/research/groups/autoimmunity-cancer/index.html.
More about the position
The objective of the project is to reveal the regulatory role of autoimmune risk variants in human thymic antigen presenting cells by cellular, transcriptomic and epigenetic characterization of existing cell populations in the human thymus. Next, the correlations between risk alleles and expression profiles, alternative splicing and the binding of key transcription factors will be explored employing a variety of advanced wet-lab techniques including conventional and single-cell RNA-sequencing and ChIP-seq, as well as biostatistics and bioinformatics analyses.
The Postdoctoral research fellow is expected to take active part in the research cooperation within the project and to co-supervise the PhD student employed on the same research project. The fellow will be supported to acquire qualifications promoting their current and future work in higher academic positions within their disciplines. The fellow will be encouraged to take bioinformatics and biostatistics trainings, and to present their research regularly both in the department and at International scientific conferences.
The main objective of appointment to the position of Postdoctoral Fellow is to qualify researchers for work in top academic positions within their respective area of study. No one can be appointed for more than one specified period as a Postdoctoral research Fellow at the same institution. Please also refer to the regulations pertaining to the conditions of employment for Postdoctoral research Fellows.
Qualification requirements
PhD in molecular biology, bioinformatics or related fields.
Proven experience with bioinformatics analysis of next generation sequencing data and competent with multiple tools (Java, R, Python, Perl, confident working with Linux, experience with RNA-seq analysis (BWA, Bowtie, Star, Samtools, Bedtools, DE-seq, etc.)
Skills in biostatistics analyses, as well as laboratory skills with molecular biology methods, are an advantage.
Demonstrated experience in scientific writing, working with graphical software (Illustrator, Photoshop or Coral draw), scientific presentations, and preferably also in supervising students.
Knowledge in immunology and autoimmunity will be an asset.
The candidate must be fluent in written and spoken English.
Personal skills
We are looking for highly motivated, hard-working and organized candidates with ability to work both alone and in team.
The successful candidate should have a genuine interest in pursuing an academic career.
We offer
An exciting research environment with opportunities for academic development.
Salary NOK 497 000 - NOK 576 100 per annum depending on qualifications in position as Postdoctoral Research Fellow (position code 1352)
Favorable pension arrangements
Attractive welfare arrangements
How to apply
The application must include
Application letter describing the applicant's qualifications and motivation for the position
CV (summarizing education, positions and academic work - scientific publications)
A complete list of publications
Up to 3 academic publications that the applicant wishes to be considered by the evaluation committee
Letters of recommendation or names and contact details of 2-3 references (name, relation to candidate, e-mail and telephone number)
The application with attachments must be delivered in our electronic recruiting system, please follow the links "Apply for this job". Foreign applicants are advised to attach an explanation of their University's grading system. Please note that all documents should be in English (or a Scandinavian language).
Applicants, who are invited for an interview, are asked to bring educational certificates, diploma or transcript of records.
Formal regulations
Please see the guidelines and regulations for appointments to Postdoctoral fellowships at the University of Oslo.
No one can be appointed as Postdoctoral Fellow for more than one specified period at the same institution.
According to the Norwegian Freedom and Information Act (Offentleglova) information about the applicant may be included in the public applicant list, also in cases where the applicant has requested non-disclosure.
The University of Oslo has an Acquisition of Rights Agreement for all employees for the purpose of securing intellectual property rights to research results.
The University of Oslo aims to achieve a balanced gender composition in the workforce and to recruit people with ethnic minority backgrounds.
Contact information
Professor Benedicte Alexandrea Lie, phone number +47 23 01 66 46, e-mail:[email protected]
HR- adviser Karoline Berg-Eriksen, (questions regarding the online application form), e-mail: [email protected]