Stilling:
Postdoctoral Research Fellowship in Bioinformatics / Data Mining
Deadline 07.10.2018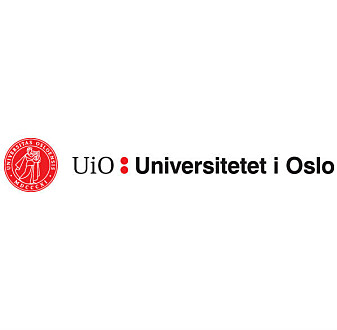 University of Oslo
The University of Oslo is Norway's oldest and highest ranked educational and research institution, with 28 000 students and 7000 employees. With its broad range of academic disciplines and internationally recognised research communities, UiO is an important contributor to society.


The Institute of Basic Medical Sciences overall objective is to promote basic medical knowledge in order to understand normal processes, provide insight into mechanisms that cause illness, and promote good health. The Institute is responsible for teaching in basic medical sciences for the programmes of professional study in medicine and the Master's programme in clinical nutrition. The Institute has more than 300 employees and is located in Domus Medica.
Postdoctoral position in bioinformatics/data mining in Organ-on-a-chip platform development at the new Centre of Excellence "Hybrid Technology Hub" at the University of Oslo, Norway.
Job description
The newly established Centre of Excellence "Hybrid Technology Hub" is seeking a candidate for a postdoctoral research position focused on the data and analysis challenges of the centre. The overall goal of the centre is to develop an "organ on a chip" platform that reproduces core energy metabolism within regulating organs in the human body and which will allow real time data acquisition upon exposure to therapeutic tools.
Handling the large quantities of diverse data types generated in the project will be a key challenge for the centre and we are planning an open source solution to make the data publically available. The position therefore represents a challenging yet stimulating setting in a cutting edge scientific research. The candidate should have proven experience in handling, processing and visualization of large and high dimensional data, as well as developing data standards and storage solutions. Experience working with scientific data would be ideal, for example as a bioinformatician or computer scientist, but experience working with other data types and a willingness to learn will also be considered. Given the diverse nature of the research, the candidate should have experience working in a multi-disciplinary environment.
The Center of Excellence "Hybrid Technology Hub" is located at the Institute of Basic Medical Sciences, at the University of Oslo and Oslo University Hospital.
Qualifications
Essential requirements for the position are:
A PhD with experience in data handling in an academic or industrial environment.
A proven ability and willingness to work in a multidisciplinary environment
Curiosity, creativity and an ability to drive one's own research ideas to a successful conclusion, demonstrated by strong publication record or product development.
Excellent written, oral and presentation skills in English.
Desirable Requirements:
Entry-level leadership potential.
The position is available for 2 years and 6 months.
We offer
salary NOK 515 200 – 597 400 per year depending on qualifications
a challenging and friendly working environment
attractive welfare benefits and a generous pension agreement
a personalized career development program
How to apply
Your application must include:
cover letter indicating current study and future research interests
curriculum vitae
copies of educational certificates
names and contact details of 2-3 references (name, relation to candidate, e-mail and telephone number)
optional: letters of recommendation
The application, together with attachments, must be submitted via our electronic recruiting system, please follow the link "Apply for this job". Foreign applicants are advised to attach an explanation of their University's grading system. Please note that all documents should be submitted in English.
In assessing the applications, special emphasis will be placed on documented work achievements related to the position as well as the candidates' motivation and personal suitability. Interviews with the best-qualified candidates will be arranged.
Formal regulations
Please see the guidelines and regulations for appointments to Postdoctoral fellowships at the University of Oslo.
No one can be appointed as Postdoctoral Fellow for more than one specified period at the same institution. No one can be appointed twice as a Postdoctor financed with funds from The Research Council of Norway (NFR).
According to the Norwegian Freedom and Information Act (Offentleglova) information about the applicant may be included in the public applicant list, also in cases where the applicant has requested non-disclosure.
The University of Oslo has an agreement for all employees, aiming to secure rights to research results etc.
The University of Oslo aims to achieve a balanced gender composition in the workforce and to recruit people with ethnic minority backgrounds.
Contact information
For further information please contact: