Stilling:
Professor in service design
Deadline: 19.03.2019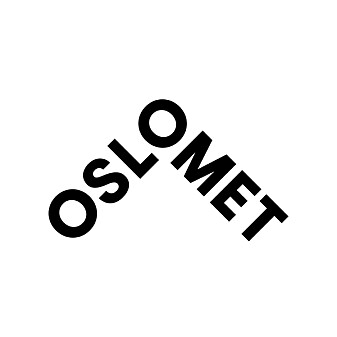 OsloMet
OsloMet - Oslo Metropolitan University is Norway's third largest university, with more than 20,000 students and over 2000 employees. We conduct research in areas that are important for welfare and value creation, for instance health, education, social sciences, technology and design. OsloMet has an academic stimulating environment with a variety of welfare schemes.

The Faculty of Technology, Art and Design (TKD) offers higher education and research and development (R&D) activities within technical subjects, arts and design. The Faculty has approximately 3.000 students and 280 staff members and is situated at Pilestredet Campus in downtown Oslo and at Kjeller Campus in Akershus.

Department of Product Design offers offers bachelor's degree programme and master's degree programme in product design in addition to research and development activities.

More information about the The Department of Product design(PD) and the Faculty TKD can be found here.
The Department of product design has a vacancy for a professor in service design. This is a 50% permanent position. We are looking for a candidate with a talent and a passion for teaching, research and innovation.
Candidates will be expected to have extensive experience with research and practice in the field of service design.
The candidate is expected to actively strengthen and shape the academic and research work at the department and will be an active member of the research group on Design, culture and sustainability. The candidate is further expected to contribute and strengthen the university's research community in general, including interdisciplinary work across departments at the Faculty of Technology, Art and Design, as well as in collaboration with other faculties at OsloMet.
The candidate will be expected to initiate and secure external funding for new research activities.
Tasks and responsibilities
Planning, developing and delivering courses at Master and Bachelor level, including teaching, supervision, and assessment.
Initiating and conducting research within service design and facilitate the recruitment of PhD candidates.
Actively contributing to the development of high-quality education.
Actively contributing to the development of the department and OsloMet as a whole.
Communicating and disseminating research results for both academic and lay audiences.
Performing administrative tasks related to educational, research and innovation activities.
Qualifications
The required qualifications for artistic professorial competence is:
Extensive artistic (in this context; design) activities at the highest level conforming to international standards and relevant breadth and specialization in service design at the highest level
research work and practice within the field of service design
The required qualifications for academic professorial competence is:
PhD in Design or a relevant field
documented extensive research and practice within the field of service design
These requirements are for all applicants:
experience in teaching and supervision in higher education
experience of initiating and managing research projects
experience from international research/ design collaborationand work experience
Fluency in English is a requirement. The candidate is expected to acquire a working command of Norwegian within three years of being appointed.
The general criteria for appointment to a position as Professor are set out in the «Forskrift om ansettelse og opprykk i undervisnings- og forskerstillinger» § 1-2, see details in Norwegian.
Candidates who have no relevant qualifications in pedagogy at the time of appointment must commit themselves to complete OsloMet's programme for basic pedagogical competence (15 ECTS credits) within two years.
A trial lecture will be required in connection with a personal interview.
If no applicants who are qualified for appointment as a professor apply, an applicant may be appointed to a temporary position as a professor on the condition that he/she qualifies for a permanent position within three years. This is according to the Law for universities and university colleges §6.5.
Desired skills
Emphasis is also placed on the following skills, competence and experience:
the ability to motivate and inspire students and colleagues
experience from collaborating with industry or experience from the industry
excellent cooperation and communication skills
inquisitiveness, and a keenness to develop as an academic leader
flexibility and the ability to adapt teaching and research to the needs of OsloMet and the department, including interdisciplinary collaboration
the ability to build communities and networks, research projects, and to demonstrate fresh thinking and innovation
experience with digital and innovative educational techniques and practices
have a track record of securing external funding for Research
We offer
An exciting job opportunity at Norway's third largest and most urban university
Opportunity to be a part of a dynamic professional environment and unique academic network
Beneficial pension arrangements with the Norwegian State Pension Fund
Good employee welfare arrangements
Free Norwegian language classes to employees and their partners
Working location in downtown Oslo with multiple cultural offers
OsloMet's International Career Site gives information on living and working in Oslo.
Contact information
Remuneration
Salary is set in accordance with the Norwegian State Salary Scale, job code 1013 Professor NOK 695 500-893 900. A higher salary may be considered for specially qualified candidates. By law 2% of the salary is deducted as to the State Pension Fund.
According to the Norwegian Freedom and Information Act (Offentleglova) your name may be published on the public applicant list even if you have requested non-disclosure. You will in this case be contacted before your name is published. 
Evaluation committee
As an applicant you will be assessed by an expert evaluation committee. All applicants must upload the following documents together with your application by the final date for applications:
CV (including teaching and supervision experience and the name and contact information of at least three references)
copies of certificates/diplomas (including formal education in pedagogics, if applicable)
a text (up to 2 pages) outlining the candidate's relevant pedagogical experience and plans for pedagogical activity and development in the position ("teaching statement")
a text (up to 2 pages) outlining the candidate's relevant research and plans for research activity in the position ("research statement")
other relevant documentation
Artistic (in this context; design) professorial applicants must upload:
full list of relevant design projects
a portfolio with up to 15 relevant design projects
Academic professorial applicants must upload:
full list of publications
up to fifteen full-text scientific articles, submitted together with a table of contents and a short introduction highlighting the relevance of each article to the profile of the position.
If you wish to apply for the position, you must apply electronically by clicking the button at the bottom of the advertisement "Apply for position". All application documents submitted should be in English or a Scandinavian language.
You must upload all of these documents. Original documents and valid passport must be presented if you are invited for an interview. OsloMet performs document inspections in order to give you as a candidate a proper evaluation and ensure fair competition.
If you have problems uploading documents, please contact HR advisor Mette Bjørtomt, email: [email protected]
Please note that incomplete applications will not be considered.
It is important to OsloMet to reflect the population of our region, and all qualified candidates are welcome to apply. We make active efforts to further develop as an inclusive workplace and to adapt the workplace if required. Women are strongly encouraged to apply.
Ref.: 19/00839
OsloMet has implemented the Charter & Code and been certified by the EU Commission with HR Excellence in Research (HRS4R) and is part of the EU network for mobility of Researchers Euraxess.