Ledig stilling ved OsloMet
Ph.d. position - Integrate
Deadline: 15.08.2019
The Department of Social Work, Child Welfare and Social Policy offers a 3-year phd position with the core research group INTEGRATE funded by the Research Council of Norway.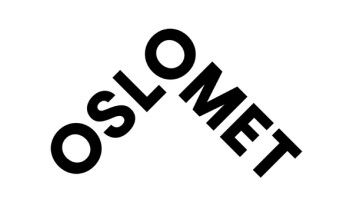 OsloMet
OsloMet – Oslo Metropolitan University is one of Norway's largest universities, with more than 20,000 students and 2,000 employees. OsloMet delivers knowledge to solve societal challenges, in close cooperation with the society and employers. OsloMet is an urban and diverse university with a clear international profile, and an attractive place to work and study with campuses in Oslo city center and at Kjeller in the Municipality of Lillestrøm. Our location in the metropolitan area gives us good opportunities to understand and benefit from the city's diverse population.

Faculty of Social Sciences offers study programmes within archivistics, library and information science, journalism and media studies, social work, social policy and child welfare, public management and business.

The faculty has about 4200 students and nearly 280 members of staff.

The department has approximately 1250 students and 90 employees, and offers study programmes on bachelor's, master's and PhD level.
INTEGRATE focuses on how to achieve coordinated assistance in the field of labour market trajectories and inclusion among people with complex service needs. The phd position shall contribute to INTEGRATEs research program by analysing organization of services and coordination and collaboration within and/or across different services, sectors or professions with respect to work inclusion among groups with complex service needs. Target groups may for example be people with health problems, immigrants, or unskilled workers.
One option for a phd project is to focus on NEETs (young people Not in Employment, Education or Training). The core research group is planning a research project about organizing of services to this group of youth, including a comparison about how Swedish and Norwegian municipalities succeed (or fail) in assisting this group of young people. The research project will be using Norwegian register data for quantitative analyses, as well as qualitative case studies of services at the local level. A phd project could relate to either the quantitative or the qualitative part of the planned research on youth in a NEET situation.
The project description of INTEGRATE, as well as more specific information about the planned study of NEETs will be available on request to Tone Alm Andreassen .
The advertised phd position will be located at the Faculty of Social Sciences, Department of Social Work at OsloMet. The Department, as well as INTEGRATE have a multidisciplinary and multi-methodological profile, comprising research from a range of disciplines. It is a requirement that the candidate is accepted by the phd program Social Policy and Social Work.
The phd position will be part of the core research group of INTEGRATE which involves researchers from OsloMet – Oslo Metropolitan University and Inland Norway University of applied Sciences (INN). By the end of the year a phd position and two post doc positions will be linked to INTEGRATE. In addition the international Expert Panel of INTEGRATE represents an opportunity to discuss the phd research with internationally renowned researchers in this field.
Tasks and responsibilities
Conduct research on a subproject of relevance to the goal of INTEGRATE.
Qualifications
A masters degree (120 ETCS and at least a B is required) in a relevant field; Sociology, Political Science, Health Sciences, Economics, Organisation Theory, Social Work
competence in methods (quantitative and/or qualitative)
good/excellent language skills in English and Norwegian (or other Scandinavian languages)
Desired background:
Relevant research experience
Relevant experience in producing academic publications and participation in international seminars/conferences
Strong interest in research
Hard-working
Reliable
Collaborative
Conditions:
The PhD positions presuppose admission to the PhD Programme in Social Work and Social Policy
A final plan for the PhD scholarship shall be approved and made contractual no later than 3 months after commencement of fellowship.
The project proposal will be heavily weighted in the assessment of the applicants. The proposal must indicate that the project will realistically lead to a doctoral degree within the three-year period. The project's relevance to Integrate will also be emphasized. The project proposal should be written in English. The proposal should consist of maximum10 pages and include the following elements:
Research questions, theory and method
Relevant knowledge within the research area
Schedule for the educational and research plan.
We offer:
The opportunity for academic support and development in a large and comprehensive educational and research environment
An active research group with regular meetings, seminars and support networks
A good working environment
loan terms and pension benefits from The Norwegian Public Service Pension Fund
Contact information
For more information on the positions, please contact:
Head of Integrate, Tone Alm-Andreassen, + 47 911 58 160
Head of the PhD programme, Amy Østertun Geirdal , +47 67 23 81 50
Head of Department, Nicole Hennum, +47 67 23 81 51
Salary is set in accordance with the Norwegian State Salary Scale, job code 1017, NOK 479 600.
Expert evaluation
An expert committee will assess applicants. You must upload the following documents together with your application by the final date for applications:
CV and copies of diplomas and references (all pages)
Your second degree/master's degree thesis
Project description/proposal (Max. 10 pages, including list of references)
Relevant scientific works Summary of relevant publications/research experiences.
If you have documents that cannot be uploaded electronically, please contact [email protected]
Please note that incomplete applications will not be considered. The application must state your reasons for applying to the project and what makes you particularly qualified to carry out this PhD work.
It is important to OsloMet to reflect the population of our region, and all qualified candidates are welcome to apply. We make active endeavours to further develop OsloMet as an inclusive workplace and to adapt the workplace if required. You are also welcome to apply for a position with us if you have experienced periods where you have not been in work, education or training.
OsloMet has implemented the Charter & Code and been certified by the EU Commission with HR Excellence in Research (HRS4R) and is part of the EU network for mobility of Researchers Euraxess.
OsloMet has implemented the Charter & Code and is certified to use the HR Excellence in Research (HRS4R) logo by the European Commission.
OsloMet is a member of the EU Researchers in Motion network Euraxess.
Reference number: 19/05651
Last application date: 15.Aug.2019