Stilling:
Associate professor within Agricultural Robotics (ny utlysning)
Deadline 01.01.2019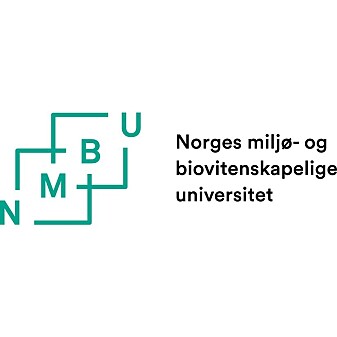 Norwegian University of Life Sciences
NMBU has a special responsibility for research and education that ensures the basis of life for future generations.

Sustainability is rooted in everything we do and we provide knowledge for life.

NMBU has 1700 employees and 5200 students and is organized in seven faculties. NMBU has a campus in Ås and in Oslo. In the autumn of 2020 we are co-located on Ås. Further information on NMBU is available at www.nmbu.no.


About REALTEK


The Faculty of Science and Technology has 130 employees, about 1,100 students and about 60 PhD students. The Faculty offers bachelor, master and doctoral degrees in natural sciences and engineering in the fields of environmental physics and renewable energy, building and architecture, water and environmental technology, machine-, process and product development, geomatics and educational sciences. The workplace is in Ås, 30 km from Oslo.

Further information:
https://www.nmbu.no/en/faculty/realtek
About the position
The Faculty of Science and Technology at the Norwegian University of Life Sciences (NMBU) has a vacant, permanent, full-time position as Associate Professor within Agricultural Robotics.
With this position, the university aims to recruit young researchers with great potential for NMBU
The position is closely related to the main activities of the agricultural robotics group at NMBU. The group has developed the Thorvald agricultural robots, which are highly versatile robots specifically designed for the agricultural domain. The robots operate both indoor in tunnels and greenhouses as well as in outdoor environments.
The Thorvald project consists of two main parts, the development of the platform and its autonomy, and the tools and implements that are attached to the robot.
Main tasks
The successful candidate is expected to initiate research projects and to conduct independent research in the Robotics and Control group at NMBU. Further, the candidate is expected to teach and supervise master and PhD students, and to promote the research by communicating with industry and society. NMBU is increasing its focus on external funding, both nationally and by funding from the European commission. Therefore, it is expected that the candidate is active in acquiring external research projects. Robotics and automation is an important part of many research areas of NMBU and the candidate will be expected to collaborate with several groups at the university. The candidate should have good communication skills and be able to initiate research collaborations between the different units at NMBU.
The candidate will also contribute to developing a new 5-years master course in Applied Robotics that will start in 2019. This includes teaching introductory classes in robotics, as well as more advanced courses on Master and PhD level.
The post will involve development of enabling technologies for agricultural robotics. Relevant research topics are:
Mechanical design of robots for agriculture;
Electronics design and testing;
System integration;
Autonomous navigation, that allows the robots to analyse and understand the agricultural environment, adapt to changing conditions caused by weather and plant growth, and allow mobile robots to operate robustly in such challenging conditions;
Fleet management and collaborative robotics;
Safety, in particular recognition of dangerous situations for the robot and its environment;
Advanced machine vision for navigation in agricultural environments. Such abilities should result in robust and reliable solutions for navigating in unstructured environments;
Advanced machine vision for manipulation in agricultural environments. Such abilities will enable a range of agricultural applications including selective harvesting, precision operations (e.g. weeding) and agronomy support (e.g. yield prediction, soil health analysis);
Machine learning and AI for the agricultural domain.
Academic qualification requirements
The candidate must have completed a PhD in a relevant topic and must have shown outstanding achievements through his work as a PhD. The candidate must also have a relevant Master degree in Mechanical Engineering, Computer Science, Engineering Cybernetics, Robotics, Control, or similar. Very good results are required.
Other required academic qualifications:
Skills in Mechanical design and electronics
Skills in Kalman filters, particle filter, or similar.
Skills in Navigation algorithms such as waypoint navigation, SLAM, etc.
Hands-on experience from implementing algorithms on real systems.
Excellent programming skills, ROS and C++ or Python.
Pedagogical and administrative skills and experience/expertise
Experience from teaching, supervising and dissemination
Ability to disseminate both oral and written in Norwegian language and in English
Desired Academic qualifications:
Construction of robots, hands-on experience in building robotic systems.
Experience from large research projects or industry.
Proficiency in mathematical modeling and control, statistical methods.
Applicants without formal training in pedagogy commits to, within two years to undertake NMBUs course in university teaching.
Required personal skills:
Proficiency in oral and written English
Proficiency in oral and written Norwegian,
Result-oriented and highly motivated
Creative and independent
High work capacity
Ability to collaborate
Desired personal skills:
Establish research networks
Work independently under varying conditions
Create a good atmosphere in the research group
NMBU wants more women in permanent academic positions. Women are therefore encouraged to apply
Remuneration and information
The position is placed in government pay scale position code 1011 Associate Professor, wage framework 24, salary grade (61-74) (NOK 534 100 – 682 200, depending on qualifications. Seniority Promotion in position.
For further information, please contact Profossor Pål Johan From.E-mail: [email protected]
For further information, please contact Profossor Pål Johan From.E-mail: [email protected]
NMBU offers:
An optimistic academic institution with focus on professional development, dissemination and competence.
An interdisciplinary and inclusive environment that provides exciting research- and development opportunities.
Daily contact with inspiring students and skilled colleagues.
Additional offers and information to applicants
Application
To apply online for this vacancy, please click on the 'Apply for this job' button above. This will route you to the University's Web Recruitment System, where you will need to register an account (if you have not already) and log in before completing the online application form.
Application deadline: 01.01.2019
Up to ten publications selected by the applicant as most relevant must be attached to the application. If it is difficult to identify the contribution of the applicant in multiple-author publications, a short explanation about the applicant's part of the work is suggested.
Printed material which cannot be sent electronically should be sent by surface mail to Norwegian University of Life Sciences, Faculty of Science and Technology, P.O. Box 5003, NO-1432 Ås, within 01.01.2019.
Please quote reference number 18/05494
Applicants invited for an interview will be asked to present verified copies of diplomas and certificates.