Ledig stilling ved NMBU
PhD scholarship in wheat genomics and statistical modeling
Deadline: 15.08.2019
About the position
The Faculty of Biosciences at the Norwegian University of Life Sciences (NMBU) has a vacant 3-year PhD–position related to genomic selection for disease resistance in wheat.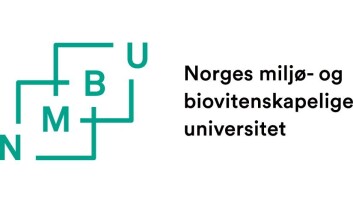 Norwegian University of Life Sciences
NMBU has a special responsibility for research and education that ensures the basis of life for future generations.

Sustainability is rooted in everything we do and we provide knowledge for life.

NMBU has 1700 employees and 5200 students and is organized in seven faculties. NMBU has a campus in Ås and in Oslo. In the autumn of 2020 we are co-located on Ås.

Further information on NMBU is available at www.nmbu.no.


The Faculty of Biosciences (BIOVIT)


BIOVIT is organized into two departments: Department of Animal and Aquacultural Sciences and Department of Plant Sciences. The main objective of BIOVIT is to contribute to the development of sustainable agriculture and food production systems through basic and applied research on plants and animals including fish (aquaculture).

Research is organized in the following groups: Breeding and quantitative genetics, Ethology and Animal Environment, Nutrition and Physiology in Monogastric Animals, Ruminant Nutrition and Physiology, Genome Biology, Agroecology, Genetics and Plant Breeding, Plant Biology and Plant Biotechnology, Plant Protection and Food Crops. BIOVIT houses Centre for Integrative Genetics (CIGENE) and the research centre for Research-based Innovation (SFI) - Foods of Norway.

The faculty is responsible for bachelor- and master programmes in Biology, Animal Science and Plant Science, and international master programmes in Agroecology, Plant Science, Aquaculture, Animal Breeding Genetics and Feed Manufacturing Technology. PhD programmes include Animal Science and Aquaculture, and Plant Sciences.

The faculty employs approximately 240 scientists, technicians, and administrative personnel. Around 480 bachelor and master students and 90 PhD students are enrolled in educational programmes within the faculty, offering a stimulating and supportive learning environment.

The Department of Plant Sciences (IPV) has the national responsibility for education and research on sustainable production and utilisation of plants for food, feed, ornamental and recreational purposes. The Department is conducting research on crop plants and plants in natural ecosystems, addressing major societal challenges related to sustainable plant production. The research and teaching focus on fundamental plant biology, sustainable agriculture, agroecology, safe and sufficient food and feed, innovation in plant production systems, and plant breeding.
The aim of the PhD project is to develop genomic selection strategies for disease resistance in wheat, with focus on stripe rust and fusarium head blight resistance as case studies.
The position is part of the recently funded SusCrop ERA-NET project "Knowledge-driven genomic predictions for sustainable disease resistance in wheat" (WheatSustain). It is a collaborative research project with partners from Austria, Germany, Ireland, Norway, Canada, Mexico and USA. National and international travels will be expected of the Ph.D. candidate.
Main tasks
The candidate will use computer simulation to evaluate alternative approaches to implement genomic selection in wheat breeding programs, based on phenotypic and genotypic data from collaborating research partners and plant breeding companies.
Some involvement in the ongoing research on the genetics of stripe rust and FHB resistance is also expected, including field and greenhouse evaluations of wheat cultivars and breeding lines, genetic analyses through genome-wide association mapping and development of genomic-enabled prediction models in close collaboration with our project partners.
The successful candidate is expected to submit an education and research plan during the first months after appointment with the aim to complete a PhD degree within the PhD scholarship period.
Qualifications and skills
The successful applicant must meet the conditions defined for admission to a PhD programme at NMBU. The applicant must have an academically relevant education corresponding to a five-year Norwegian degree programme, where 120 credits are at master's degree level. The applicant must have a documented strong academic background from previous studies, and be able to document proficiency in both written and oral English. For more detailed information on the admission criteria please see the PhD Regulations and the relevant PhD programme description.
The applicant must document expertise and interest in the research subject.
Required academic qualifications
MSc degree in plant breeding, molecular genetics, bioinformatics, statistical genomics or related fields that are relevant for the research project.
Good scientific writing skills.
Desired academic qualifications
Experience with genomic prediction modeling, computer simulation, or statistical data analysis.
Familiarity with machine learning methods.
Some basic knowledge of plant science and plant pathology
Required personal skills
Smart and achievement-oriented
The ability to focus and work independently as well as being a reliable team member
Good communication and writing skills in English
Desired personal skills
Flexible, social and open-minded
Positive attitude towards challenges
Remuneration and information
The position is placed in government pay scale position code 1017 PhD Fellow, wage framework 20, salary grade 51-62. PhD. Fellows are normally assigned pay grade 51 (NOK 449 400) on the Norwegian Government salary scale upon employment and follow ordinary meriting regulations.
Employment is conducted according to national guidelines for University and Technical College PhD scholars.
For further information, please contact:
Dr. Morten Lillemo (WheatSustain project leader) by email: [email protected], or by phone +47 980 39 348; or
Professor Theo Meuwissen (co-supervisor for the genomic selection work) by email: [email protected], or by phone +47 6723 2674
Application
To apply online for this vacancy, please click on the 'Apply for this job' button above. This will route you to the University's Web Recruitment System, where you will need to register an account (if you have not already) and log in before completing the online application form.
Applications should include (electronically) a letter of intent, curriculum vitae, full publication list, copies of degree certificates and transcripts of academic records (all certified), and a list of two persons who may act as references (with phone numbers and e-mail addresses). Publications should be included electronically within the application deadline.
Application deadline: August 15th 2019
Printed material which cannot be sent electronically should be sent by surface mail to Norwegian University of Life Sciences, Faculty of Biosciences, P.O. Box 5003, NO-1432 Ås, within April 17th 2019. Please quote reference number 19/01287.
If it is difficult to judge the applicant's contribution for publications with multiple authors, a short description of the applicant's contribution must be included.
The relevant NMBU Department may require further documentation, e.g. proof of English proficiency.