Stilling:
Researcher - Statistician Health Analytics
Deadline for application: 31/10/2018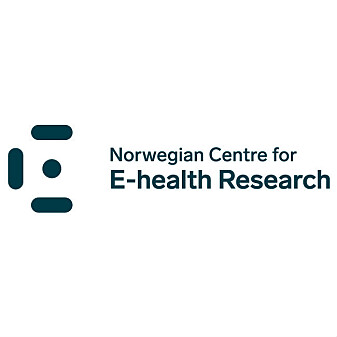 Norwegian Centre for E-health Research
The Norwegian Centre for E-health Research was established January 1st 2016. The research and assessment centre will collect, produce and communicate knowledge required by the authorities to develop a knowledge-based policy on e-health. We collaborate with national as well as international actors. Our values are openness, cooperation and integrity. The centre is organised within the University Hospital of North Norway. Read more on www.ehealthresearch.no.
We are a vibrant and multidisciplinary centre, with dedicated and engaged employees. Together we have skills and knowledge of all parts of e-health. The centre's national mission is to provide knowledge and research reflecting national needs. Health analytics includes advanced analytics of medical and health services data. The field has emerged as an important area for future healthcare. To realize the potential of medical data, we need to perform research on machine learning, analysis of complex data and methods for analysis of health data.
We seek a self-motivated researcher with a science background in statistics or related fields. The person will play a key role in developing the health analytics department. We welcome applications from international professionals.
Job description
Initiate and lead research projects
Contribute to the centre's studies and research projects
Contribute to fulfil our mission of being a leading actor in Norwegian e-health
Contribute to high quality research in the field of health analytics
Cooperate with other research groups at the centre
Cooperate with national and international research groups in the field
Qualifications
PhD in statistics, applied mathematics, physics, informatics or other relevant field
Experience in applying for funding for research projects, for example from the Norwegian Research Council or similar agencies.
Experience in research on medical data and problems is desirable
Good programming abilities are desirable
Experience in research leading and supervision is an advantage
Education field
Informatics
Physics
Mathematics
Statistics
Education level
College / University, Doctorate
Personal qualities
Excellent scientific competence
Ability to cooperate, with special emphasis on multidisciplinary collaboration and development of a good academic community
Strategic and analytical approach to complex problems
Excellent English writing skills. Ability to communicate in Norwegian is an advantage
Ability to travel
Language
We offer
Vibrant and multidisciplinary international environment
Flexibility
Ref. nr.: 3829822776
Contact info:
Anne Torill Nordsletta (Director, Health Analytics), +47 90417310
Stein Olav Skrøvseth (Centre Director), +47 95805841