LEDIG STILLING VED UNIVERSITETET I BERGEN
Postdoctoral Research Fellow in Data Literacy and Learning Analytics
Deadline: 06.06.2022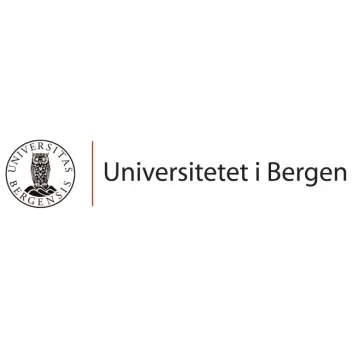 University of Bergen
The University of Bergen is a renowned educational and research institution, organised into seven faculties and approximately 54 institutes and academic centres. Campus is located in the centre of Bergen with university areas at Nygårdshøyden, Haukeland, Marineholmen, Møllendalsveien and Årstad.

There are five departments and two centres at Faculty of Psychology. Read more about the faculty and departments.
UiB - Knowledge that shapes society
Through robust and close interaction with the world around us – globally, nationally and locally – we shall be instrumental in building a society based on knowledge, skills and attitudes.
Do you want to take part in shaping the future?
Postdoctoral Research Fellow position
The Centre for the Science of Learning & Technology (SLATE) has a vacancy as a postdoctoral research fellow in Data Literacy and Learning Analytics (3 years fixed-term).
The Centre for the Science of Learning & Technology (SLATE) located at the Faculty of Psychology is a learning sciences research Centre that carries out interdisciplinary research on the use of data and data analytic approaches (learning analytics) to understand learning, teaching, and creative knowledge processes across the full learning lifespan. We are a dynamic and including milieu of around 20 persons, including faculty, researchers, adjuncts, postdocs, PhDs candidates, and support staff. All employees are expected to contribute to the success of the Centre.
About the position:
The person appointed will - in close cooperation with their line manager - carry out research on the use of data for learning analytics research, data literacy, responsible research and innovation. The research will be located at all levels of education including primary, secondary, and tertiary education as well as work life and informal learning contexts across the lifespan, together with the centre's researchers and partners in Norway and abroad.
The successful candidate will:
work to help SLATE meet its broad national mandate through collaboration on projects and initiatives
participate in cutting edge research in an international context and contribute to the Centre's visibility and publish this research on an international level
participate in developing SLATE´s teaching portfolio, including a new Master in Learning Sciences and PhD courses related to 21st Century Skills such as collaboration and problem solving
carry out daily supervision of PhD candidates, Master, and potentially Bachelor students in cooperation with the line manager
take part in the development and implementation of continuing and further education, censorship/exam work, and other professional administrative tasks at the Centre
contributes to the Centre´s dissemination, information work, and community contact.
lead and be a mentor for junior researchers
contribute to strategy work within the Centre's mission and apply as PI or co-PI for competitive external funding
Qualifications and personal qualities:
Excellent PhD in Responsible Innovation, Learning Analytics, Digital economy, or a related field
Good knowledge of data literacy, learning analytics and/ risk technology, digital economy, critical theory, quantitative and qualitative methods
Demonstrated research track record with peer-reviewed publications in peer-reviewed international journals
Ability to work independently, strong personal commitment, teamwork & cooperation skills, administrative skills, creativity, determination
Proficiency in written and oral English is required
Last but not least enthusiasm about, high commitment for, and enjoyment in research
About the position of postdoctoral research fellow:
The position of postdoctoral research fellow is a fixed-term appointment with the primary objective of qualifying the appointee for work in top academic positions. The fixed-term period for this position is 3 years. Individuals may not be hired for more than one fixed-term period as a postdoctoral research fellow at the same institution.
Upon appointment, applicants must submit a project proposal for the qualifying work including a work schedule. For postdoctoral research fellow positions associated with externally financed projects, the completion of the project proposal for the qualifying work will take place in consultation with the project/centre manager. It is a requirement that the project is completed in the course of the period of employment.
We can offer:
A positive and professionally satisfying working environment
Participation in a young, committed, and dynamically developing team
Affiliation to a very active research group with a profile of diverse activities
Grown connections to international partners in research, practice, and policy making
Salary at pay grade 61 (code 1352 / pay range 24, alternative 5) according to the state salary scale upon appointment. This currently amounts to an annual salary of NOK 553 500 before taxes. Further promotions are made according to length of service. For particularly highly qualified applicants, a higher salary may be considered
Enrolment in the Norwegian Public Service Pension Fund
Good welfare benefits
Your application must include:
A brief account (in English) of your research interests and motivation for applying for the position including a paragraph on how each of the qualification criteria described above are met, and how your research interests pertain to the advertised position.
CV
Transcripts and diplomas showing completion of a PhD degree
Relevant attests/certificates confirming previous jobs (in Scandinavian or English)
A full list of academic publications
Academic publications that you want to submit for assessment, maximum 10
The names and contact information for two reference persons (one must be the main PhD supervisor)
We invite your attention to the fact that applications along with appended information and attachments linked to the application in JobbNorge will be evaluated after the closing date for applications. Attachments must be in English or a Scandinavian language and any translations must be certified.
It is the applicant's responsibility to ensure that all information is submitted by the application deadline.
It is particularly important that each of the attachments that are to be taken into account in the assessment is uploaded in full as an attachment to the application. This also includes the academic works that are to be considered in the assessment.
General information:
Detailed information about the position can be obtained by contacting:
Practical questions regarding the application procedures should be directed to:
The state labour force shall reflect the diversity of Norwegian society to the greatest extent possible. People with immigrant backgrounds, gap in their CV and people with disabilities are encouraged to apply for the position. Information about disabilities or gap in CV can be used for registration purposes at University of Bergen.
The University of Bergen applies the principle of public access to information when recruiting staff for academic positions.
Information about applicants may be made public even if the applicant has asked not to be named on the list of persons who have applied. The applicant must be notified if the request to be omitted is not met.
Further information about our employment process can be found here.