LEDIG STILLING VED UNIVERSITETET I BERGEN
2 Postdoctoral positions in Political Science
Deadline: 14.08.2022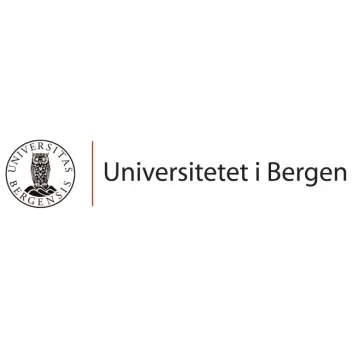 University of Bergen
The University of Bergen is a renowned educational and research institution, organised into seven faculties and approximately 54 institutes and academic centres. Campus is located in the centre of Bergen with university areas at Nygårdshøyden, Haukeland, Marineholmen, Møllendalsveien and Årstad.

There are seven departments at Faculty of Social Sciences. Read more about the faculty and departments.
UiB - Knowledge that shapes society
Through robust and close interaction with the world around us – globally, nationally and locally – we shall be instrumental in building a society based on knowledge, skills and attitudes.
Do you want to take part in shaping the future?
Postdoctoral Research Fellow position
The Department of Administration and Organization Theory (from August 2022: Department of Government) is recruiting two Postdoctoral Fellows with expertise in peace and conflict research. The successful candidates will be part of the research project "WarEffects – Micro-Level Effects of Civil Wars on Multiple Dimensions of Women's Empowerment" (www.wareffects.eu), which is funded by the European Research Council (2022-2027). Both positions are for a fixed-term period of 4 years, of which 75% (3 years) will be dedicated to research within the project and 25% (1 year) will be dedicated to teaching and administrative tasks in the field of political science.
The Department covers political science, studies of public policy, public administration, democracy and participation, and an organizational approach to political institutions. Research at the department is organized in research groups. Applicants are advised to consult and make themselves familiar with the teaching and research profile of the department.
About WarEffects:
How do civil wars affect women's empowerment and gender relations? This question is at the heart of our research project "WarEffects – Micro-Level Effects of Civil Wars on Multiple Dimensions of Women's Empowerment." In this project, we will explore if, how, and under what conditions civil wars affect gender relations at the subnational and individual level. Empirically, we will combine survey experiments, archival data, GIS, and qualitative field research in Colombia, DR Congo, and Sri Lanka. Our goal is to significantly advance research at the intersection of violent conflict, gender equality, and development. The project team will consist of two postdoctoral fellows, one PhD student, one research assistant and the PI. The PI of the project is Carlo Koos, Associate Professor of Political Science.
About the position:
Conduct and publish high-quality research within the WarEffects project (3 years)
Teaching and related duties (1 year)
Co-responsibility in overall research design, data collection, and analysis
Responsibility in conducting research either in Colombia or the DR Congo (indicate preference)
Close collaboration within the project team (1 PI, 2 postdoctoral researchers, 1 PhD student, 1 research assistant)
Present research findings at international conferences and workshops and departmental seminars
Participation in research administration and the organization of project-related events (e.g., conferences, workshops, webinars)
The position provides ample opportunities to advance the candidate's own research agenda within the broader scope of the project and develop project management skills
Starting date: preferably between October and December 2022
Individuals may not be hired for more than one fixed-term period as a postdoctoral research fellow at the same institution.
Required qualifications:
Doctorate/PhD in political science, development economics, social psychology or a related discipline (completed or close to submission).
Research focus on peace and conflict, development, gender relations, or related field
Excellent publication record in highly ranked international journals or demonstrated proof thereof
Strong quantitative methods skills or willingness to acquire these in the beginning of the fellowship (basic qualitative skills required)
Ability and willingness to work independently as well as in a larger team
Excellent command of English (written and spoken)
Desired qualifications:
Field research experience or willingness to do field research in DR Congo or Colombia
At least basic fluency in French (DR Congo) or Spanish (Colombia)
Some knowledge regarding these countries will be considered an advantage; Colombia or Central/South America, and DR Congo or Central/Eastern Africa.
We can offer:
A position with significant space and resources to develop your research profile
Salary at pay grade 62 (code 1352) of the government salary scale upon appointment (equivalent to NOK 563 900 per year).
Significant funding for conferences and methods trainings
A great team and professionally challenging research environment in an excellent department (hosting three other ERC-funded projects)
Bergen is the second largest city in Norway with access to spectacular nature (successful candidates are expected to move to Bergen)
Access to university welfare benefits (including cabins, cultural events etc.)
Enrolment in the Norwegian Public Service Pension Fund.
Your application must include:
A cover letter (max 2 pages), including a statement of motivation
A research plan for one article (maximum 1,500 words excluding references) that includes an introduction, theoretical approach and hypotheses, data and methods, causal identification, and a publication plan. The research plan should focus on question(s) related to violence in civil wars and its potential effects on women and/or gender relations. You can have a look at the project website, but original ideas are more than welcome.
A CV summarizing education, positions, research and pedagogical experience, administrative experience, and other qualifying activities. Career breaks, including parental leave, that are noted in the CV will be taken into consideration when evaluating applicants' academic production.
A complete list of publications (can be part of the CV)
Copies of educational diplomas and academic transcripts (PhD, MA)
A copy of what you consider to be your best academic English work to date (only one). If this is a co-authored paper/publication, you must additionally submit a declaration of co-authorship specifying your individual contribution and signed by your co-author(s).
Your PhD dissertation (English, French, Spanish)
Applicants who have not yet submitted their PhD dissertation must include a letter by their first supervisor providing an assessment of the dissertation.
Names and contact details for 3 reference persons (name, relationship to candidate, e-mail, and phone number). Reference letters are not needed.
Short-listed candidates will be invited i) to demonstrate their quantitative methods skills in a small assignment, and ii) will be invited for a research presentation and interview.
The application and appendices with certified translations into English or a Scandinavian language must be uploaded at Jobbnorge.
The closing date is 14.08.2022.

The application has to be marked with: 2022/8051.
Applications sent by e-mail will not be evaluated.
General information:
Detailed information about the position can be obtained by contacting:

Practical questions about the application process should be directed to HR Senior Executive Officer Hanne Cappelen - [email protected]
The state labour force shall reflect the diversity of Norwegian society to the greatest extent possible. Age and gender balance among employees is therefore a goal. It is also a goal to recruit people with immigrant backgrounds. People with immigrant backgrounds and people with disabilities are encouraged to apply for the position.
The University of Bergen applies the principle of public access to information when recruiting staff for academic positions.
Information about applicants may be made public even if the applicant has asked not to be named on the list of persons who have applied. The applicant must be notified if the request to be omitted is not met.