Ledig stilling på Universitetet i Sørøst-Norge
PhD Research Fellow in Applied Micro- and Nanosystems (from 01.09.2020)
Deadline: 15.06.2020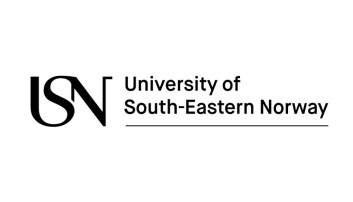 University of South-Eastern Norway
University of South-Eastern Norway has about 18 000 students and about 1500 employees. The university is organized in four faculties, with instruction and R&D activities on eight campuses. The main profile of the university is to provide socially relevant education, geared towards specific professions, and adapted to the requirements of the workplace, as well as to produce applied research and development.
The Faculty of Technology, Natural Sciences and Maritime Sciences have a vacancy for a position as PhD Research Fellow in Applied Micro- and Nanosystems
About the position
The Faculty of Technology, Natural Sciences and Maritime Sciences has a vacancy for a position as PhD Research Fellow in Applied Micro- and Nanosystems from 01.09.2020.
The position is located at the Department of Microsystems (IMS) and reports to the Head of Department. The place of employment is campus Vestfold in Horten.
The PhD research fellow is an important part of a research team developing advanced assembly technologies for electronics in emerging applications. He/she will be involved in research collaboration with industrial partners in Norway, in particular SINTEF and Conpart.
Appointment is for a period of three years. The position does not include teaching duties.
About the PhD-project
The demand for electronics with complex functions in small sizes, to be used in new applications has been increasing remarkably. It calls for new techonologies with low-temperature and even low-pressure assembly process. Such assembly technologies have potential to enhance the integrity and the reliability of electronics, as well as to facilitate the use of new materials in emerging applications.
The objective of this project is to develop an industrially feasible, fine-pitch, flip-chip interconnection technology comprising a single metal-coated polymer shpere (MPS) in each interconnect. The technology relies on a low-temperature bonding process for mechanical and electrical connection. This result in reduction of thermomechanical stress induced in an assembled package. Furthermore, the softness of the MPS core leads to mechanically compliant interconnects, being able to enhance the tolerance of stress in the package caused by mismatch of coefficientes of thermal expansion and/or mechanical vibration/shock under operation. Such interconnection technology has high potential for use in flip-chip bonding of stress sensitive heterogeneous structures and MEMS devices. 3D stacking of dies, as well as the next generation of display. The project will systematically tackle the individual processes needed for realization of the technology.
Qualifications
Applicants to the PhD position must have a Master's degree or equivalent higher education qualifications in microsystem technology, system integration, electronic engineering, materials science, physics or closely related subjects. The applicant must have gained the degree within the commencement date.
It is a requirement that the successful applicant is granted admission to the university's doctoral program in Applied Micro- and Nanosystems, which requires an average grade B from Master's degree, in addition to grade B at the final master project.
Co-operation between staff members is an integrated part of the working atmosphere at the University of South-Eastern Norway. The candidate must be motivated and demonstrate a proven ability to work effectively within a team and in a collegiate manner to formulate and realise common objectives.
Personal suitability for the position will be emphasized. The PhD candidate will be a member of the research group "Materials and Micro-integration" at USN. The group has long experience with packaging technologies including materials, bonding, characterization and testing. The group has substantial collaboration with industrial partners (GE Vingmed Ultrasound, Conpart, SINTEF, IDEAS, MEMSCAP, Techni, TegMa, Sensocure, Sensonor) as well as interntional partners.
Spesific requirements for the position are described below:
We are looking for a person with knowledge in materials science, physics, microsystems, electronics, assembly, testing
Ability to perform experimental work is crucial. Ability to perform computer modelling such as final element modelling is an advantage
Good analytical and theoretical skills, as well as thinking and communication skills are advantageous
Motivation for workin with the topic
Applicants are required to provide evidence of good English language skills, both writing and speaking. Applicants outside the Scandinavian educational system may use one of the following tests as such documentation: TOEFL, IELTS, Cambridge Certificate in Advanced English (CAE) or Cambridge Certificate of Profiency in English (CPE).
We offer
A professionally stimulating working environment
Good opportunities to develop your career and your academic skills
A good social environment
Attractive welfare benefits in the State Pension Plan
Opportunity for physical activities within working hours
Salary
PhD Research Fellow (code 1017): NOK 479 600 a year. Further promotion will be based on time served in the position.
In special cases, employment in code 1378 (NOK 456 400 – 615 900 a year) may be considered.
A statutory contribution to the state pension plan will be deducted from the employee's salary.
Other information
Appointment to the position will be carried out by The Appointments Board for PhD Research Fellows. An Expert assessment of applicants will be carried out. Short-listed candidates will be called in for interviews and must be prepared to present and discuss their projects.
The successful candidate must comply with the laws, regulations and agreements that apply to the position.
As an equal opportunities employer we welcome applicants from all sections of the community regardless of gender, ethnicity, disability, sexual orientation and transgender status. All appointments are made on merit.
There are few women employed in research positions at the Department, and consequently women are especially encouraged to apply.
Pursuant to section 25, 2nd paragraph of the Freedom of Information Act, information on the applicant may be disclosed even if the applicant has requested not be included on the list of applicants. Applicants will be notified if such requests are not allowed.
Contact information
For more information about the position, please contact:
Associate professor Hoang-Vu Nguyen, phone: +47 31009658 or Professor Knut Aasmundtveit, phone: +47 31009319 at Department of Microsystems
For questions regarding the recruitment process, please contact:HR Advisor, email: [email protected]
How to apply
The University of South-Eastern Norway makes use of online application management. Applicants to the post must register their application and CV with enclosures online via the Jobbnorge recruitment portal by clicking on the link on the right-hand side – "Søk stillingen" (Apply for the post).
The following documents shall be attached to the online application:
Certified diplomas and certificates from university college/university
Master's thesis (if available in English)
Motivation letter stating motivation for working with the topic (1 page)
Documentation of English profiency
Any scientific publications and a list of these
Three references (contact information)
Please note that all documents must be in a Scandinavian language or in English. Any translations must be certified.
Each applicant is responsible for ensuring that the required documentation has been uploaded with the application.