Ledig stilling ved UiT Norges arktiske universitet
PhD Fellow affiliated with the project "Phagocyte Targeting in Breast Cancer"
Deadline: 10.06.2020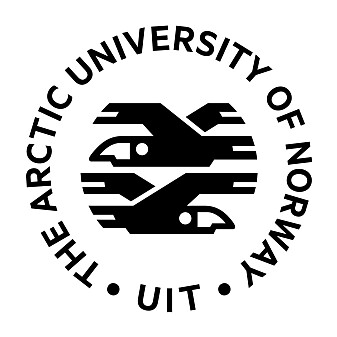 UiT The Arctic University of Norway
UiT is a multi-campus research university in Norway and the northernmost university of the world. Our central location in the High North, our broad and diverse research and study portfolio, and our interdisciplinary qualities make us uniquely suited to meet the challenges of the future. At UiT you can explore global issues from a close-up perspective.

Credibility, academic freedom, closeness, creativity and commitment shall be hallmarks of the relationship between our employees, between our employees and our students and between UiT and our partners.
The position
A PhD position is available at the Department of Clinical Medicine, Faculty of Health Sciences. The candidate will be employed by the Nuclear Medicine and Radiation Biology research group (Department of Clinical Medicine) and affiliated to the Drug Transport and Delivery Research Group (Department of Pharmacy). The position is organized in close collaboration with the Norwegian University of Science and Technology in Trondheim. The daily work place will be at UiT, campus Tromsø, but the candidate is expected to travel between Tromsø and Trondheim.
The position is for a period of four years. The nominal length of the PhD program is three years. The fourth year is distrubuted as 25 % each year, and will consist of teaching and other duties for the Faculty of Health Sciences.
The objective of the position is to complete research training to the level of a doctoral degree. Admission to a PhD programme is a prerequisite for employment, and the programme period starts on commencement of the position. The PhD candidate shall participate in the faculty's organized research training, and the PhD project shall be completed during the period of employment. Information about the application process for admission to the PhD programme, application form and regulations for the degree of Philosophiae Doctor (PhD) is available here.
The position is available for commencement from August/September 2020.
The position is funded through the "TFS and BFS research program in nuclear medicine/PET", coined 180N, which was recently granted and assigned to the cities Tromsø, Bergen and Trondheim. This collaboration constitutes various groups (180N - Tromsø) and being part of it offers exciting opportunities for interdisciplinary collaboration and free exchange of unique knowledge.
Nuclear Medicine and Radiation Biology research group (NMRB) is organized at the Department of Clinical Medicine at the Faculty of Health Science in UiT and affiliated to the PET Imaging Center at the University Hospital of North Norway (UNN) in Tromsø. The PET Imaging Center and NMRB includes appr. 50 employees in a highly multidisciplinary environment. The infrastructure counts with a cyclotron for the generation of radionuclides, state-of-the-art equipment for the production of radiotracers, new equipment for small animal in vivo imaging (three modality PET/SPECT/CT and PET/MR) and irradiation in addition to clinical positron emission tomography (PET/CT, PET/MR) and single photon emission tomography (SPECT/CT) scanners.
The Drug Transport and Delivery Research Group (DTDRG) focuses on pharmaceutical technology as scientific discipline, with particular interests in optimizing drug delivery systems for improved bioavailability and therapeutic effects, and to prevent/reduce side effects and drug resistance. Advanced drug dosage forms and delivery systems can increase the amount and persistence of drug in vicinity of target cells while reducing the drug exposure to non targets cells. The members of the research group are also responsible for courses in pharmaceutics and biopharmaceutics at bachelor, master and PhD level.
The current project is a close collaboration with the MR Center and CEMIR Center of Excellence at NTNU in Trondheim, with whom we have developed a range of cutting-edge experimental tools to characterize and study the effects of nanoparticles and roles of immune cells in vivo in cancer models.
The project
The project will focus on nanomedicine applications in cancer. Specifically, we and our (inter)national collaborators aim to understand and utilize interactions between nanoparticles and immune cells for diagnostic and therapeutic purposes in cancer.In this position we offer challenging and diverse tasks in an environment characterised by conscientious, committed, and skilled employees. Our work is motivated by a fascination for man-made nanomaterials and the complexity of their interaction with the immune system. With the emerging understanding for the role of specific immune cells in a variety of pathologies, it is increasingly relevant to develop diagnostic and therapeutic strategies targeting these cells. This is illustrated by the recent clinical success of various anti-cancer immunotherapies. From this angle, this project focusses on characterizing and optimizing nanoparticle characteristics to maximize interactions with specific immune cells in cancer.
The tasks of the PhD Fellow will focus on the generation of a liposome library and in vitro library screening for phagocyte activation, polarization, and targeting by the different formulations. Ultimately, an in vivo screen for phagocyte specificity and activation of a selected set of formulations will be performed. The candidate is expected to function well in a team, but should also be able to perform tasks independently. Moreover, the candidate will be involved in the collaboration with NTNU in Trondheim. The candidate is therefor expected to be an active participant in meetings with NTNU and potentially travel to Trondheim for meetings and/or experimental work.
The fellow will have teaching duties in particular the area of Nuclear Medicine and Nanomedicine, which will involve supervision of laboratory courses and seminars at undergraduate and graduate level.
Contact
For further information about the position, please contact:
We offer
Interesting work tasks
A good academic environment with dedicated colleagues
Good career opportunities
A large degree of independence in the work
Flexible working hours and a state collective agreement
Pension scheme through the state pension fund
More practical information for working and living in Norway can be found here: Welcome to UiT!
Qualifications
The candidate must hold a Master's degree or equivalent education within natural or medical sciences providing strong skills and knowledge in pharmacology, nanomedicine, biophysics, (cancer)immunology/biomedicine and/or nanotechnology/engineering. For example, a master's degree in Pharmacy, Biomedical Engineering, Biochemistry, Medicine, Biophysics or equivalent. Master/medical students in the final stages are also qualified to apply, but have to document completed degree before employment.Experience with nanomedicine/liposomes, immunology, medical imaging, confocal microscopy, cell culturing, or flow cytometry will be considered advantageous.
The candidate must be able to work systematically, independently and have the ability to work in an interdisciplinary research team. Emphasis will be placed on the communicative and collaborative skills, as well as personal suitability and the motivation and interest in the project.Candidates must have a documented knowledge of English - as stated here - which meets the requirements as stated in the Norwegian general university and college admission requirements.
The position requires admission to the Faculty's PhD programme. Information about requirements is available here.
Application
The application must be submitted electronically via www.jobbnorge.no and shall include:
Cover letter explaining your motivation and research interests
CV
Diplomas, diploma supplements and transcripts (all degrees)
Documentation on English proficiency. This website states how English profiency shall be documented.
Contact information to 1-3 references
Master thesis, and any other academic works. Candidates that has not finished their Master must hand in a draft of the thesis.
All documentation has to certified and translated to an English or Scandinavian language.
General information
The appointment is made in accordance with State regulations and guidelines at UiT. At our website, you will find more information for applicants.
As many as possible should have the opportunity to undertake organized research training. If you already hold a PhD or have equivalent competence, we will not appoint you to this position.A shorter period of appointment may be decided when the PhD Fellow has already completed parts of their research training programme or when the appointment is based on a previous qualifying position PhD Fellow, research assistant, or the like in such a way that the total time used for research training amounts to three years.Remuneration for the position of PhD Fellow is in accordance with the State salary scale code 1017. A compulsory contribution of 2 % to the Norwegian Public Service Pension Fund will be deducted.
A good work environment is characterized by diversity. We encourage qualified candidates to apply, regardless of their gender, functional capacity or cultural background. UiT will emphasize making the necessary adaptations to the working conditions for employees with reduced functional abilitWe process personal data given in an application or CV in accordance with the Personal Data Act (Offentleglova). According to Offentleglova information about the applicant may be included in the public applicant list, also in cases where the applicant has requested non-disclosure. You will receive advance notification in the event of such publication, if you have requested non-disclosure.