LEDIG STILLING VED UIT NORGES ARKTISKE UNIVERSITET
PhD Fellow affiliated with the project "AlgScaleUP"
Deadline: 05.08.2022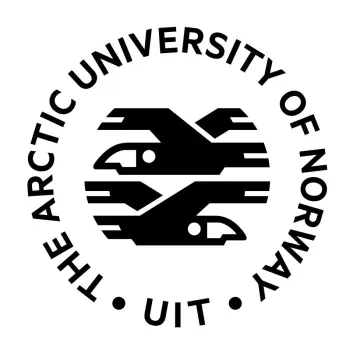 UiT The Arctic University of Norway
The Faculty of Health Sciences at UiT The Arctic University of Norway represents a newly created entity gathering almost all possible health study programs. This facilitates an unique interdisciplinarity and innovation in health education and research. We work closely with the services in the North to solve tomorrow's challenges.

Read more about us at uit.no/helsefak
Faculty of Health Sciences
The position
A PhD position is available at the Department of Pharmacy (IFA), Faculty of Health Sciences with the research group Natural Products and Medicinal Chemistry. The PhD Fellow will be affiliated with the Green Platform project "AlgScaleUP".
The workplace is at UiT in Tromsø. You must be able to start in the position within a reasonable time after receiving the offer.
The position is for a period of three years. The objective of the position is to complete research training to the level of a doctoral degree. Admission to the PhD programme is a prerequisite for employment, and the programme period starts on commencement of the position.
The position's affiliation
The position is affiliated to The Department of Pharmacy (IFA), which consists of seven research groups: Natural Products and Medicinal Chemistry (affiliation of this PhD position), Drug Transport and Delivery, Pharmacology, Microbiology and Clinical Pharmacy, Infection Biology, Computational Pharmacology. The Department has 32 permanent positions. In addition, there is a variable number of PhD student-, Post. Doc. and part time positions. The Department is responsible for a bachelor's and a master's program in pharmacy. Teaching is given at both undergraduate and graduate levels.
The Natural Product and Medicinal Chemistry research group currently consists of two Professors, one Associate Professor, two technicians-, and a varying number of researchers, and PhD students. The research group teaches courses in pharmaceutical chemistry, medicinal chemistry, natural products chemistry, and analytical chemistry at bachelor´s, master´s, and PhD level.
The main scientific disciplines of the research group are:
Medicinal Chemistry - bioactive compounds and hit-to-lead synthesis:
Research projects in medicinal chemistry include synthesis and studies of bioactive peptides and peptidomimetics for lead-compound identification, structure activity-relationship studies and mode-of-action studies. Of special interest is development of lead-peptides and lead-peptidomimetics based on marine natural products with antimicrobial and antibiofilm activity, as well as cytotoxic activity against cancer. The group is member of CANS - Centre for New Antibacterial Strategies – A new strategic research initiative at UiT, which is an interdisciplinary collaboration between 130 researchers from different national and international research groups with focus on antimicrobial resistance. The research group has established modern infrastructure for automatic microwave assisted solid phase peptide synthesis and preparative HPLC for isolation and purification, as well as methods for quality control (LC-UV and LC-MS).
Bioanalytical chemistry - LC-MS based bioanalysis:
The focus of the research group within bioanalytical chemistry is systems biology and LC-MS based -omics studies, focusing on metabolomics and lipidomics, as well as targeted quantification of small molecules from biological samples. The research group has a specific focus on developing LC-MS based bioanalyses of clinical samples and other biological materials. The system biology-based analyses are tightly connected to clinical studies in close collaboration with health professionals at the University Hospital of North Norway (UNN). The research group has an active role in the Proteomics and Metabolomics Core Facility (PRiME) at UiT. The groups competence within proteomics, metabolomics and lipidomics is also widely used in studies of marine organisms, especially with effects and nutritional value as focus points. The group has a well-developed interdisciplinary collaboration within this field.
The position's field of research
The research objective of The Finnfjord bio- CCSU project, a flagship Carbon Capture Storage/Utilization initiative, is to use CO2 and factory fumes from the Finnfjord AS ferrosilicon smelter plant to mass produce Arctic cold adapted marine diatoms (a unicellular microalgae). Diatom biomass may be used as food, fish-feed ingredient, nutraceutical ingredient, pigment source, EPA source, drug carrier, solar panel coating component and other sustainable bio-products.
The "Finnfjord bio CCSU – project" started in 2015 and was in 2018 scaled up to become a pre-industrial scale pilot plant. Currently, the project is testing an airlift column photo-bioreactor with a volume of 300 m3, in addition to one 14 m3 and 2x 6 m3 photo-bioreactors. Recently, the Finnfjord bio- CCSU consortia was awarded a grant for the Green Platform project "AlgScaleUP". The primary objective of AlgScaleUP is to achieve a sustainable production of microalgae as raw material for salmon feed. The project will increase general knowledge about scaling up microalgae production utilizing CO2 and heat surplus in the ferrosilicon industry. In this project the aim is to select endemic cold adapted microalgal strains that can thrive in a mass cultivation setting and then optimize the cultivation conditions for maximized production of biomass or specific compounds of interest.
This multi-disciplinary project will be a collaboration between IFA, Marbio (NFH - UiT), M2RG – (NFH - UiT), Sintef AS and Finnfjord AS. The PhD-student will focus on the analytical chemistry aspects of the project, using microalgal biomass produced in AlgScaleUP and will learn state-of-the-art analytical techniques, including automated sample preparation and high-throughput lipidomics and metabolomics analysis. The successful candidate will regularly interact with members of the Finnfjord bio- CCSU team and the AlgScaleUP team working on different aspects of algal biotechnology.
The project is funded by the Norwegian Research Council.
Contact
For further information about the position, please contact:
Qualifications
This position requires a master's degree or equivalent within pharmacy, medical biology, medicine, analytical chemistry or related fields. An applicant will only be assessed if the master thesis is delivered and defended before the project start-up; 1. October 2022.
In addition the successful applicant must have:
Hands on experience with HPLC
Hands on experience with mass spectrometry
The following knowledge/experience is seen as advantageous for the position:
experience in the field of bioanalytical chemistry
experience with MS based dereplication or structure elucidation
experience in the field of metabolomics/lipidomics
experience with microalgae
Applicants must document fluency in English and be able to work in an international environment. Working knowledge of Norwegian or a Scandinavian language is beneficial.
In the assessment, the emphasis is on the applicant's potential to complete a research education based on the master's thesis or equivalent, and any other scientific work. In addition, other experience of significance for the completion of the doctoral program may be given consideration. The candidate must be able to work systematically, independently and have the ability to work in an interdisciplinary research team. Emphasis will be placed on the communicative and collaborative skills, as well as personal suitability and the motivation and interest in the project.
As many as possible should have the opportunity to undertake organized research training. If you already hold a PhD or have equivalent competence, we will not appoint you to this position.
Admission to the PhD programme
For employment in the PhD position, you must be qualified for admission to the PhD programme at the Faculty of Health Sciences and participate in organized doctoral studies within the employment period.
Admission normally requires:
A bachelor's degree of 180 ECTS and a master's degree of 120 ECTS, or an integrated master's degree of 300 ECTS.
A master's thesis with a scope corresponding to at least 30 ECTS for a master's degree of 120 ECTS.
A master's thesis with a scope corresponding to at least 20 ECTS for an integrated master's degree of 300 ECTS.
Applicants must have a grade of C or better on the master's thesis and have a grade point average of C or better for the master's degree. A more detailed description of admission requirements can be found here.
Applicants with a foreign education will be subjected to an evaluation of whether the educational background is equal to Norwegian higher education, following national guidelines from NOKUT. Depending on which country the education is from, one or two additional years of university education may be required to fulfil admission requirements, e.g. a 4-year bachelor's degree and a 2-year master's degree.
If you are employed in the position, you will be provisionally admitted to the PhD programme. Application for final admission must be submitted no later than two months after taking up the position.
Inclusion and diversity
UiT The Arctic University of Norway is working actively to promote equality, gender balance and diversity among employees and students, and to create an inclusive and safe working environment. We believe that inclusion and diversity are a strength and we want employees with different competencies, professional experience, life experience and perspectives.
If you have a disability, a gap in your CV or immigrant background, we encourage you to tick the box for this in your application. If there are qualified applicants, we invite at least one in each group for an interview. If you get the job, we will adapt the working conditions if you need it. Apart from selecting the right candidates, we will only use the information for anonymous statistics.
We offer
Involvement in an interesting research project
Good career opportunities
A good academic environment with dedicated colleagues 
Flexible working hours and a state collective pay agreement 
Pension scheme through the state pension fund 
More practical information for working and living in Norway can be found here.
Application 
Your application must include:
Cover letter including a short description of interests and reasons for applying for the position.
CV
Diploma for bachelor's and master's degree
Transcript of grades/academic record for bachelor's and master's degree
Explanation of the grading system for foreign education (Diploma Supplement if available)
Two references with contact information
Written referencse
Master's thesis, and any other academic works
A list of your academic production
Documentation of English proficiency
Proficiency in the English language can be documented in the following ways:
Diploma from a Norwegian upper secondary school with both spoken and written English (140 hours)
TOEFL (Test of English as a Foreign Language)
IELTS (International English Testing Service)
Completed university degree in the field of English language or literature
One years completed university studies in Australia, Canada, Ireland, New Zealand, the UK or USA, for which English was the language of instructions.
All documentation to be considered must be in a Scandinavian language or English. Diplomas and transcripts must also be submitted in the original language, if not in English or Scandinavian. We only accept applications and documentation sent via Jobbnorge within the application deadline.
General information
The appointment is made in accordance with State regulations and guidelines at UiT. At our website, you will find more information for applicants.
A shorter period of appointment may be decided when the PhD Fellow has already completed parts of their research training programme or when the appointment is based on a previous qualifying position PhD Fellow, research assistant, or the like in such a way that the total time used for research training amounts to three years.
Remuneration for the position of PhD Fellow is in accordance with the State salary scale code 1017. A compulsory contribution of 2 % to the Norwegian Public Service Pension Fund will be deducted.
We process personal data given in an application or CV in accordance with the Personal Data Act (Offentleglova). According to the Personal Data Act information about the applicant may be included in the public applicant list, also in cases where the applicant has requested non-disclosure. You will receive advance notification in the event of such publication, if you have requested non-disclosure.