Ledig stilling ved Simula
Postdoctoral Fellow in Machine Learning for AI-based Professional Development Platform System
Deadline: 01.05.2020
Call for Postdoctoral Fellow in Machine Learning for AI-based Professional Development Platform System at SimulaMet
We are advertising a two-year postdoctoral position for development of AI-based professional development platform at SimulaMet, Oslo, Norway. The position is available as a part of the nationally-funded innovation project UPSKILL in collaboration with Conexus AS, OsloMet, and University of South-Eastern Norway.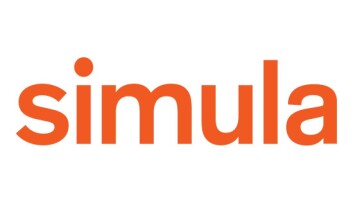 SimulaMet
SimulaMet (Simula Metropolitan Center for Digital Engineering) is a new research institute that is jointly owned by Simula Research Laboratory and Oslo Metropolitan University (OsloMet). It is the home of Simula's research activities on networks and communications, machine learning and IT management, and it is OsloMet´s strategic partner in research and postgraduate education. SimulaMet is organized as a limited company and is located centrally in Oslo.

The Machine Intelligence Department has expertise in machine learning, with a particular focus on matrix and tensor factorizations, signal processing, inverse and ill-posed problems, regularization theory, and statistical learning theory. We are interested in developing and applying methods to address challenging problems in various real-life applications from biomedical signal and image analysis, systems biology to social and communication networks.
Project Description
An incomplete mapping of the skills of a given individual, combined with insufficient insight into a company's actual need for competence, give rise to quite a few challenges. For instance, it may lead to hiring the wrong candidates, lack of insight into the best path for personal development and challenges when deciding relevant content for courses, learning material and for continued education.
The UPSKILL project will introduce a global platform for professional networking and development. The platform will connect individuals, companies and learning providers, and offer automatic methods for identification, mapping and development of skills and abilities. The platform will use text-based sources such as CVs, motivation letter together with video and speech analysis to provide a richer understanding of employee's skills and talents allowing organizations to better utilize their workforce and match the employer's demands.
The project will result in new methods for representing the skills of an individual, mapping a company's need for competence, as well as new methods for matching available skills and abilities with the actual need forcompetence. The methods will be self-learning, applicable for commercial use and independent of industry. The platform will be launched in Europe and Southeast Asia after project completion.
We are looking for a talented postdoctoral fellow for complementing our team of researchers and engineers. The duties of the fellow will include definition of research problems of interest of the project, development and analysis of matching algorithms, collaboration with other project partners. The research will primarily focus on data driven modeling and validation on real-life data.
Candidate Profile
We consider interested candidates who hold a PhD degree or close to complete a PhD in information technologies, computer sciences, applied mathematics, engineering, and/or related fields, with top grades.
Other required qualifications include
strong background in machine learning proven by publications,
fluency in Python,
willingness to carry out interdisciplinary research,
Desired qualifications include
experience in Tensorflow/Keras libraries,
experience in large scale data analysis,
experience in numerical optimsaition,
The candidate will also have to demonstrate an excellent level of spoken and written English, possess good interpersonal and communication skills and show willingness to work as part of an international team. SimulaMet strives to achieve a good balance between male and female employees, and women are particularly encouraged to apply.
Research Environment
Simula's mission is to solve important and fundamental problems of science and engineering, with the main goal of improving society. We do this by concentrating on five research areas in ICT and performing excellent research, by developing our people, and by spinning out applicable results into profitable startups. In short, "we hire the best people, those who are personally driven to push boundaries and innovate - and then we give them the tools, space and freedom to do just that." (CEO, Prof. Aslak Tveito)
SimulaMet Offers
Excellent opportunities for performing high quality research, as part of a highly competent and motivated team of international researchers and engineers.
An informal and inclusive international working environment.
Generous support for travel and opportunities to build international networks, through established collaboration with industry, exchange programs and research visits with other universities, and funding to attend conferences.
High-standard facilities and offices located in Oslo.
Numerous benefits: access to company cabin, BabyBonus arrangements, sponsored social events, generous equipment budgets (e.g., computer, phone and subscription), subsidized canteen meals and monthly bus pass, comprehensive travel/health insurance policy, etc.
Relocation assistance: accommodation, visas, complimentary Norwegian language courses, etc.
Administrative research support: e.g., quality assurance process for grant proposals (including RCN and EU programs).
Wellness and work-life balance. Our employees' health and well-being is a priority and we encourage them to make use of our flexible work arrangements to help balance their work and home lives efficiently.
Application Requirements
Candidates are requested to send a motivation letter, CV, academic transcripts, research statement of max. two pages, and contact information of three references. After initial screening, relevant candidates will be asked to provide further documentation of education and work experience. Applications can only be submitted via our online system.
The starting date: August 2020.
Application deadline: May 01, 2020. However, applications will be screened continuously and a decision will be made as soon as we find the right candidate, if so even before this deadline.
Contact
Enquiries regarding the position and the applications should be directed to:
Simula Research Laboratory uses Semac´s background check in our recruitment process.
According to the Norwegian Freedom and Information Act (Offentleglova) information about the applicant may be included in the public applicant list, also in cases where the applicant has requested non-disclosure.