Ledig stilling ved NMBU
Tenure Track Fellow in Animal Breeding and Genetics - combining phenomics and genomics
Deadline: 01.08.2020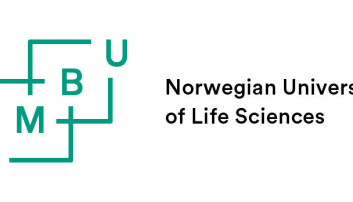 Norwegian University of Life Sciences
NMBU has a special responsibility for research and education that ensures the basis of life for future generations.

Sustainability is rooted in everything we do and we provide knowledge for life.

NMBU has 1700 employees and 5200 students and is organized in seven faculties. NMBU has a campus in Ås and in Oslo. In 2021 we are co-located on Ås. Further information on NMBU is available at www.nmbu.no.


About The Faculty of Biosciences


The Faculty of Biosciences (BIOVIT) is organized into two departments: Department of Animal and Aquacultural Sciences and Department of Plant Sciences. The main objective of the Faculty of Biosciences is to contribute to the development of sustainable agriculture and food production systems through basic and applied research on plants and animals including fish (aquaculture). The faculty houses Centre for Integrative Genetics (CIGENE) and the research center for Research-based Innovation (SFI) – Foods of Norway.

The faculty is responsible for bachelor- and master programmes in Biology, Animal Science and Plant Science, and international master programmes in Genome Science, Agroecology, Plant Science, Aquaculture, Animal Breeding Genetics and Feed Manufacturing Technology. PhD programmes include Animal Science and Aquaculture, and Plant Sciences. There are currently 480 bachelor and master students, and 90 PhD students, enrolled in these programmes. The faculty has approximately 220 permanent and temporary scientific employees, including technicians, and 18 administrative positions.

The candidate will join the Animal Breeding and Genetics Group, which is located in Ås (30 km south of Oslo). Currently, the group has 5 full Professors, 2 Postdocs, 8 Researchers, approximately 10 PhD students, 2 Professor II (10 or 20 %) and frequent visiting scientists coming to work alongside members of the group, in addition to BSc and MSc students. The group is internationally renowned for its innovate and cutting-edge work on genomic selection, and for promoting, establishing and advancing breeding schemes in the dairy cattle, pig, sheep, and aquaculture sectors. NordGen and the Norwegian breeding organisations: Geno, Norsvin, Norsk Sau og Geit, and AquaGen are colocalized with the group, with altogether 15 researchers.
Do you want to explore how we can use data from large scale digital recording devices in animal breeding applications?
About the position
The Department of Animal and Aquacultural Sciences, Faculty of Biosciences at the Norwegian University of Life Sciences (NMBU) searches an enthusiastic Tenure Track Fellow for a 6-year Post-Doctoral position related to animal breeding and genetics.
The successful candidate will work on relevant topics related to how to utilize new large scale phenotypic and genomics data in breeding applications and related fields. After the 6-year Post-Doctoral period the candidate will be evaluated with the aim of the employment of a full-time permanent position as associate or full professor.
The faculty and the department are committed to facilitate the development of competence within teaching, research, dissemination and innovation for the successful applicant. Please see Guidelines; Tenure-Track Appointments.
The successful applicant is expected to develop the research area of analyses and use of data from novel phenotyping techniques for animal, plant and aquaculture breeding applications. The novel phenotypes will address the complexity of current broad breeding goals to genetically improve modern livestock production systems making use of large scale recording devises, sensors and genomics information.
The successful candidate will develop and apply tools for analyses of these large scale data, including multivariate statistical, machine learning, and genomic prediction approaches.
Main tasks
Develop the research portfolio and teaching within the described fields at the Faculty of Biosciences. This includes developing new courses for students.
Apply for external research funding
Publish in peer reviewed journals.
Take part in the Faculty's teaching and supervision of BSc, MSc and PhD-students
Participate in the university administration at the department, faculty and university level.
Communicate key results and new methodologies to industry, as well as acquiring research projects with industry partners.
Cooperate to strategically further develop the research and teaching fields of genetic improvement
Qualification requirements, desired experiences, knowledge and personal qualities
Required Academic qualifications:
A recent PhD degree (normal no more than 5 years ago) relevant to the position profile. Young candidates are encouraged to apply.
A publication record in line with the current stage of career.
A record of teaching achievements in line with her/his positions
Strong communication skills in English, written and spoken
A successful candidate without formal pedagogic skills must complete the NMBU pedagogic course within two years after appointment
The following experiences and skills will be emphasized:
Competence in animal breeding, quantitative genetics, genomics, computer programming, statistics
Experience in analyses of large-scale phenotypes
Experiences in the acquisition of research funding and/or other funding
You need to:
Good collaborative and communicative skills
Ability to realize scientific synergies within and across research groups
To be a motivated and committed team-player with the desire to build a strong research and teaching group
Remuneration and further information
The position is placed in government pay scale position code 1352 Postdoctoral Fellow, wage framework 24 (salary grade 59-77) (NOK 523.200-741.300), depending on qualifications. Seniority Promotion in position.
For further information, please contact the:
Application
To apply online for this vacancy, please click on the 'Apply for this job' button above. This will route you to the University's Web Recruitment System, where you will need to register an account (if you have not already) and log in before completing the online application form.
Application deadline: August 1st 2020
Up to ten publications selected by the applicant as most relevant must be attached to the application. If it is difficult to identify the contribution of the applicant in multiple-author publications, a short explanation about the applicant's part of the work is suggested.
Printed material which cannot be sent electronically should be sent by surface mail to Norwegian University of Life Sciences, Faculty of Biosciences, P.O. Box 5003, NO-1432 Ås, within 1st August 2020. Please quote reference number 20/02326.
Applicants invited for an interview will be asked to present verified copies of diplomas and certificates.