LEDIG STILLING VED NMBU
Postdoctoral fellow within veterinary immunology
Deadline: 25.06.2021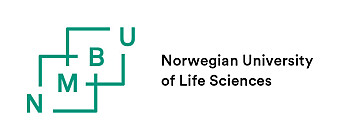 Norwegian University of Life Sciences
NMBU has a particular responsibility for research and education that secures the basis for the life of future generations. Sustainability is rooted in everything we do and we deliver knowledge for life.

NMBU has 1,800 employees and 5,200 students. The university is divided into seven faculties and has campuses in Ås and Oslo. We will be co-located in Ås from 2021.NMBU believes that a good working environment is characterised by diversity.

We encourage qualified candidates to apply regardless of gender, functional ability, cultural background or whether you have been outside the labour market for a period. If necessary, workplace adaptations will be made for persons with disabilities.

More information about NMBU is available at www.nmbu.no.


About the Faculty of Veterinary Medicine


The Faculty of Veterinary Medicine at NMBU is the country's only veterinary professional education and provide expertise in veterinary medicine and veterinary public health. The Faculty educates veterinarians, animal nurses and doctoral students in Veterinary Science and researches in veterinary medicine and related biomedical fields. We have 500 students and 430 employees.

The faculty consists of the departments of Preclinical Sciences and Pathology, Paraclinical Sciences, Production Animal Medicine and Sports and Family Animal Medicine. We also run the Animal Hospital, which is closely linked to our research and education, and receives patients from all over the country.
Are you interested in multidisciplinary approaches to study basic research questions of the udder health in production animals?
About the position
The Faculty of Veterinary Medicine, Department of Preclinical Sciences and Pathology at the Norwegian University of Life Sciences (NMBU) has a vacant 3-year Postdoctoral position, with startup date 01.10.2021 (with some flexibility).
The position is funded by and connected to the following NFR projects:
"GoatSCC: High somatic cell numbers in goat milk – influence on product quality", aiming to provide novel insights on causes for high number of somatic cell counts in Norwegian goat milk, especially during summer rangeland pasture, stress and oestrus and its influence on the yield and quality of goat milk products.
"A holistic approach to an old problem: deciphering complex host-microbiome-pathogen relationships in bovine mastitis (HoliCow)", aiming to explore the bovine udder microbiome, its functionality and its interaction with the host and mastitis pathogens. This will provide novel knowledge to help the fight against mastitis which is the most common cause of recorded diagnoses and disease treatments in Norwegian dairy cattle.
The main purpose of the postdoctoral position is to qualify for work in high-level scientific positions. A PhD degree is required.
The postdoctoral fellow will work on the establishment of flow cytometric analysis and cell sorting, gene expression and other immunological techniques, and implement these methods on material from goats (GoatSCC) and cows (HoliCow). The aim is to characterize the immunological responses in the udder underlying somatic cell counts, connecting these with production data and indicators for stress and inflammation. Furthermore, implement bacterial sorting to explore which bacterial communities that are targeted by antibody production in the udder.
The fellow will work in close collaboration with simultaneously recruited postdoctoral fellows (microbiology/bioinformatics) and PhD candidates (microbiology/molecular cell biology), as well as other participants in the joint consortium at NMBU VET and NMBU KBM. Partners also include the University of Utrecht (The Netherlands), and TINE SA (Norway).
A training period of 2–4 months at the University of Utrecht is foreseen as part of the project collaboration.
Main tasks
Major tasks include:
Establish, validate and implement new methodologies for flow cytometric cell sorting and analysis of cells as well as bacteria, in milk and blood samples.
Perform immunological and molecular biological analyses on the same material.
Analyse the resulting data in connection with production data, stress and inflammation indicators.
Gain frontline overview of relevant knowledge fields and write articles for publication in high impact peer-reviewed scientific journals.
Competence
Required Academic qualifications:
PhD degree or equivalent in a relevant field such as immunology, cell biology or molecular biology.
Good research performance documented by high quality scientific publications.
Proficiency in oral and written English language.
The following experiences and skills will be emphasized:
Experimental work experience in immunological methods, such as flow cytometry / sorting, ELISA or multiplex assays, cell culture work and molecular biology / gene expression.
Insight into animal health and production challenges such as ruminant mastitis.
Experience in statistical analysis of biological data, including the handling of large datasets.
Good language skills in Norwegian or other Scandinavian languages, both written and oral.
Personal skills:
Good collaborative skills and ability to join interdisciplinary academic fields.
Ability to work independently, accurately and structured.
Personal interest and motivation for the position.
High motivation for a research career.
Curious in learning new disciplines.
Remuneration and further information
The position is placed in government pay scale position code 1352 Postdoctoral Fellow, wage framework 24 (salary grade 59–77) (NOK 534 400 – 752 800) depending on qualifications. Seniority Promotion in position.
For further information, please contact:
Head of Immunology Unit, Associate Professor Preben Boysen, E-mail: [email protected]; phone +47 67232262
general Information to applicants
Application
To apply online for this vacancy, please click on the 'Apply for this job' button above. This will route you to the University's Web Recruitment System, where you will need to register an account (if you have not already) and log in before completing the online application form.
Application deadline: 25.06.2021
Up to ten publications selected by the applicant as most relevant must be attached to the application. If it is difficult to identify the contribution of the applicant in multiple-author publications, a short explanation about the applicant's part of the work is suggested.
Printed material which cannot be sent electronically should be sent by surface mail to Norwegian University of Life Sciences, Faculty of Veterinary Medicine, P.O. Box 5003, NO-1432 Ås, within 25.06.2021. Please quote reference number 21/02874
Applicants invited for an interview will be asked to present verified copies of diplomas and certificates.