Ledig stilling ved NMBU
Postdoctoral fellow within Veterinary Anatomy
Deadline: 22.09.2020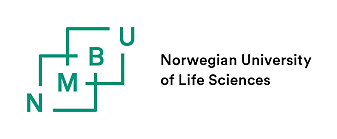 Norwegian University of Life Sciences
NMBU has a special responsibility for research and education that ensures the basis of life for future generations.

Sustainability is rooted in everything we do and we provide knowledge for life.

NMBU has 1700 employees and 5200 students and is organized in seven faculties. NMBU has a campus in Ås and in Oslo. In the autumn of 2020 we are co-located in Ås. Further information on NMBU is available at www.nmbu.no.


About the Faculty of Veterinary Medicine


The Faculty of Veterinary Medicine at NMBU is the country's only veterinary professional education and provide expertise in veterinary medicine and veterinary public health. The Faculty educates veterinarians, animal nurses and doctoral students in Veterinary Science and researches in veterinary medicine and related biomedical fields. We have 500 students and 430 employees.

The faculty consists of the departments Basal and Aquamedicine, Food Safety and Infection Biology, Production Animal Medicine and Sports and Family Animal Medicine. We also run the University Animal Hospital, which is closely linked to our research and education, and receives patients from all over the country.

The Anatomy Unit at NMBU has 5 scientific and 3 technical staff. The main activities are teaching and research in veterinary anatomy. The research activities of the unit are currently directed towards the immune system of fish and domestic animals. The main focus is on infectious and production diseases such as inflammatory bowel disease.

NMBU currently has a campus in Ås and in Oslo. The Veterinary College is currently on the campus Adamstuen in Oslo, but when the new veterinary building is completed it will be co-located with the other faculties in Ås.
Do you have experience assessing gut health in fish and domestic animals? We are looking for someone who knows their histopathology and is interested in advanced microscopy.
About the position
The Anatomy Unit at Department of Preclinical Sciences and Pathology, Faculty of Veterinary Medicine at the Norwegian University of Life Sciences (NMBU) has a vacant 2 years Postdoctoral position related to veterinary anatomy.
The position is linked to "Foods of Norway", which is Centre for research-based innovation funded by the Research Council of Norway.
The Centre aims to contribute to develop sustainable feed ingredients from natural bioresources that are not suitable for direct human consumption such as forest, seaweed and grass with the help of new technology.
The Centre shall also develop robust domestic animals with high feed efficiency for increased production of milk, meat and fish based on local feed resources.
Main tasks
The work tasks will be:
Evaluation of gut health in ruminants, monogastric domestic animals and fish fed with novel feed resources. The histopathological and immunological changes in gut mucosa and its interaction with gut microbiota will be investigated with particular attention to the effect of novel feed ingredients in the diets.
The main purpose of the Postdoctoral position is to qualify for work in high-level scientific positions.
Competence
Required academic qualifications:
Ph.D. in veterinary anatomy or pathology or related subject.
Good knowledge of pathoanatomical or histopathology evaluation of infectious or production diseases in domestic animals and/or fish.
Good language skills in English, both written and oral.
The following experiences and skills will be emphasized:
Good knowledge of relevant techniques in histology and immunohistochemistry.
Experience with relevant software used in bioinformatics and data analysis
Experience with confocal microscopy, morphometry and/or molecular biological techniques
Good language skills in Norwegian or other Scandinavian languages, both written and oral
Required personal characteristics:
Ability to work independently and effectively
Good collaboration skills
Ability to function in research groups
Personal suitability
Remuneration and further information
The position is placed in government pay scale position code 1352 Postdoctoral Fellow, wage framework 24 (salary grade 59-77) (NOK 523.200-741.300), depending on qualifications. Seniority Promotion in position.
For further information, please contact:
general Information to applicants
Application
To apply online for this vacancy, please click on the 'Apply for this job' button above. This will route you to the University's Web Recruitment System, where you will need to register an account (if you have not already) and log in before completing the online application form.
Application deadline: 22.09.2020
Up to ten publications selected by the applicant as most relevant must be attached to the application. If it is difficult to identify the contribution of the applicant in multiple-author publications, a short explanation about the applicant's part of the work is suggested.
Printed material which cannot be sent electronically should be sent by surface mail to Norwegian University of Life Sciences, Department of Preclinical Sciences and Pathology (PREPAT), P.O. Box 5003, NO-1432 Ås, within 22.09.2020. Please quote reference number 20/02985.
Applicants invited for an interview will be asked to present verified copies of diplomas and certificates.