LEDIG STILLING VED NMBU
PhD scholarship within bioinformatics
Deadline: 27.11.2020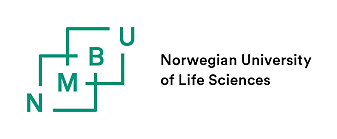 Norwegian University of Life Sciences
has a particular responsibility for research and education that secures the basis for the life of future generations. Sustainability is rooted in everything we do and we deliver knowledge for life. NMBU has 1,800 employees of which about 250 phd scholarships and 6,000 students.

The university is divided into seven faculties and has campuses in Ås and Oslo. We will be co-located in Ås from 2021.

NMBU believes that a good working environment is characterised by diversity. We encourage qualified candidates to apply regardless of gender, functional ability, cultural background or whether you have been outside the labour market for a period. If necessary, workplace adaptations will be made for persons with disabilities. More information about NMBU is available at www.nmbu.no.


About The Faculty of Chemistry, Biotechnology and Food Science


The Faculty of Chemistry, Biotechnology and Food Science (KBM) employs about 160 people. Currently about 50 PhD students are enrolled into our PhD program. KBM represents a broad range of scientific fields encompassing basic natural sciences such as microbiology, chemistry, biochemistry as well as the application of these towards food chemistry, technology and safety, biotechnology, bioprocessing and environmental issues. The Faculty is responsible for education, research and information within our fields of expertise and also has state-of-the-art instrumentation to perform research within these fields. KBM collaborates in networks and research projects both nationally and internationally.

Further information: https://www.nmbu.no/en/faculty/kbm
Are you passionate about understanding biology through numbers, math and computers? Do a PhD with us!
About the position
The Faculty of Chemistry, Biotechnology and Food Science (KBM) at the Norwegian University of Life Sciences (NMBU) has a vacant three-year PhD–position related to systems biology and Digital Life.
The position is funded by the Research Council of Norway and is part of the Digital Salmon project (https://www.youtube.com/watch?v=hl4b4Q8Hik0, https://www.nmbu.no/en/projects/digisal) within the national consortium for biotechnology, Centre for Digital Life Norway. The grand aim is to develop digital copies of salmon, so called 'digital twins', using mathematical models of biological processes such as metabolism and growth to integrate omics data.
Current approaches focus on constraint-based modelling; potential new avenues include bioenergetics and compartment models at the organ or organism level.
The PhD student will be part of a rich research environment within the Bioinformatics and Applied Statistics (BIAS) group at KBM, the Centre for Integrative Genetics (CIGENE) at NMBU, and be part of the Digital Life Norway research school.
Main tasks
Broaden the systems biological basis for digital production biology, either expanding ongoing constraint-based modelling or employing other modelling frameworks which candidates are welcome to propose.
Use systems biological models to compare and contrast scenarios of nutrition, life stages, fresh- vs seawater using data from collaborating projects.
The successful candidate is expected to enter a plan for the progress of the work towards a PhD degree during the first months of the appointment, with a view to completing a doctorate within the PhD scholarship period.
Competence
The successful applicant must meet the conditions defined for admission to a PhD programme at NMBU. The applicant must have an academically relevant education corresponding to a five-year Norwegian degree programme, where 120 credits are at master's degree level. The applicant must have a documented strong academic background from previous studies and be able to document proficiency in both written and oral English. For more detailed information on the admission criteria please see the PhD Regulations and the relevant PhD programme description.
Required Academic qualifications
Master's degree in systems biology or similar, e.g. bioinformatics, mathematical modelling, applied statistics, or data science.
Basic knowledge of physiology.
Experience in mathematical modelling.
Intermediate level scientific programming, including structured or object-oriented programming.
The following experiences and skills will be emphasized:
Mathematical modelling of biological processes.
Scientific software development, including documentation, systematic testing, and version control.
Cross-disciplinary collaboration.
Required personal competencies:
Strong motivation for contributing to the project's overarching goals.
Good scientific writing skills.
Good communication and teamworking skills.
Remuneration and further information
The position is placed in government pay scale position code 1017 PhD. Fellow. PhD. Fellows are normally placed in pay grade 54 (NOK 482 200,-) on the Norwegian Government salary scale upon employment and follow ordinary meriting regulations.
Employment is conducted according to national guidelines for University and Technical College PhD scholars.
For further information, please contact:
Information for PhD applicants and general Information to applicants
Application
To apply online for this vacancy, please click on the 'Apply for this job' button above. This will route you to the University's Web Recruitment System, where you will need to register an account (if you have not already) and log in before completing the online application form.
Application deadline: November 27th 2020
Applications invited to an interview must be prepared to present originals or attested copies of diplomas, grade transcripts and letters of recommendation.
Please include the following with your application:
A letter of intent as the main text of your application. This should outline how your background and interests fit the project, demonstrating your motivation for and understanding of the scientific challenges, as well as your excellent writing skills. Applications with weak letters of intent will not be considered.
CV and relevant grade transcripts and letters of recommendation
Scientific publication record, if any
Name, phone and email of two personal references