Ledig stilling ved NMBU
Postdoctoral fellow within Responsible research and innovation: Gene editing in food development
Deadline: 01.11.2019
Would you like to join an interdisciplinary academic community addressing dimensions of sustainable use of natural resources from the perspectives of economics, organization studies, innovation, and entrepreneurship and philosophy?
About the position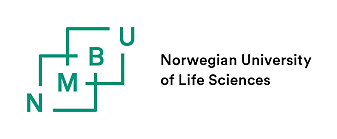 Norwegian University of Life Sciences
NMBU has a special responsibility for research and education that ensures the basis of life for future generations.

Sustainability is rooted in everything we do and we provide knowledge for life.

NMBU has 1700 employees and 5200 students and is organized in seven faculties. NMBU has a campus in Ås and in Oslo. In the autumn of 2020 we are co-located on Ås. Further information on NMBU is available at www.nmbu.no.


About the School of Economics and Business


The School of Economics and Business is one of seven faculties. Our mission is to create knowledge across the fields of economics and business administration, and to develop professionals and leaders who combine an economic mindset with a recognition of multidisciplinary relationships and are equipped to solve complex real-world problems with sustainability as a guiding principle. The School of Economics and Business offers undergraduate and graduate programs in business administration and economics, in addition to a Master's program in entrepreneurship and innovation. These degree programs have ca. 650 students. The School has ca. 55 staff members, and more than 40 PhD students that make up an important part of this research community. For more information, see www.nmbu.no/en/faculty/hh
The School of Economics and Business at the Norwegian University of Life Sciences (NMBU), has a vacant three-year Postdoctoral–position related to Responsible research and innovation: Gene editing in food development.
The postdoctoral fellow will be working on a research and innovation project funded by the Research Council of Norway: EcoGene (Full title: An assessment of economic and biological implications, prospects and risks by implementation of new gene tools in modern bio-production). Project partners are the Faculty of Biosciences and School of Economics and Business, both faculties of Norwegian University of Life Sciences.
The position is connected to the EcoGene project. The candidate will join an interdisciplinary academic community addressing dimensions of sustainable use of natural resources from the perspectives of economics, organization studies, innovation, and entrepreneurship and philosophy.
EcoGene seeks to explore the opportunities and challenges arising from the latest gene editing (GE) tools such as CRISPR as they relate to Norwegian salmon and pig production. Recently, greater acceptance and belief that new GE methodologies can bring solutions to various societal and business issues has partially replaced past skepticism towards genetic modification (GMO). However, the rapid expansion of the GE methodologies, as well as objections from economic and social groups, continuously raise new issues and dilemmas.
The EcoGene project will investigate how targeted changes using gene-editing tools affect other gene systems, and the economic and value-based consequences of using these gene tools, for industry, society, and the market in general. The project combines a bioscience and a societal part. The bioscience part addresses possible unintended effects of gene editing under experimental conditions. The societal part addresses the societal implications associated with this technology, with a focus on the understanding of the processes involved in technological implementation. One goal of this project is to meld biological and social science perspectives with risk assessment guidelines, and to develop a precautionary approach to responsible implementation of the technology.
Main tasks
The main task of the candidate will be to follow the CRISPR experiments 'in-lab' and assess attitudes to the implementation of new gene editing tools among core stakeholder groups in the food industry, in particular the salmon and swine value chains. Relevant social science perspectives to be considered in the research are:
value-laden issues
cost and revenue
environmental considerations
The person appointed to the position will be expected to take an active part in the daily activities of the research group at HH, including seminars, courses, etc.
The main purpose of the post-doctoral position is to qualify for work in high-level scientific positions. A PhD degree is required.
Qualifications
A relevant degree in Business, Economics, or similar, with very good results, is required. In addition, the candidate must have a completed PhD in a relevant topic and must have shown outstanding achievements through his/her work as a PhD.
Required Academic qualifications
PhD within the social sciences, such as geography, history, sociology, business, economics, or similar
Proficiency in Responsible Research and Innovation (RRI)Experience from lab work is a requirement
Desired Academic qualifications
Hands-on experience from animal husbandry is an advantage
The positions will be awarded on a competitive basis. Emphasis will be put on personal qualities and potential as a world-class researcher or practitioner.
Candidates must, as a minimum, document proficiency in both Norwegian/Scandinavian and English.
Being a member of an interactive project team, successful candidates should have strong communication and cooperation skills.
Required personal skills:
Proficiency in both spoken and written English and Norwegian
Result-oriented and highly motivated
High work capacity
Excellent collaboration skills
Desired personal skills:
Ability to establish research networks
Ability to work independently under varying conditions
Ability to contribute to a good atmosphere in the research group
Remuneration and information
The position is placed in government pay scale position code 1352 Postdoctoral Fellow, wage framework 24 (salary grade 59-77) (NOK 523.200-741.300), depending on qualifications. Seniority Promotion in position.
For further information, please contact
General Information to applicants
Application
To apply online for this vacancy, please click on the 'Apply for this job' button above. This will route you to the University's Web Recruitment System, where you will need to register an account (if you have not already) and log in before completing the online application form.
Application deadline: 01.11.19
Up to ten publications selected by the applicant as most relevant must be attached to the application. If it is difficult to identify the contribution of the applicant in multiple-author publications, a short explanation about the applicant's part of the work is suggested.
Printed material which cannot be sent electronically should be sent by surface mail to Norwegian University of Life Sciences, The School of Economics and Business, P.O. Box 5003, NO-1432 Ås, within 01.11.19. Please quote reference number 19/04823.
Applicants invited for an interview will be asked to present verified copies of diplomas and certificates.