Ledig stilling ved NMBU
Postdoctoral Fellow in Business Analytics
Deadline: 01.12.2019
About the position
The School of Economics and Business at the Norwegian University of Life Sciences (NMBU) has a vacant three-year postdoctoral position in business analytics. The position has a 2/3 research component and 1/3 teaching component, both within business analytics.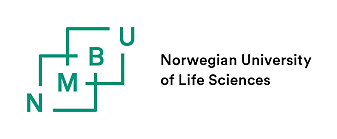 Norwegian University of Life Sciences
NMBU has a special responsibility for research and education that ensures the basis of life for future generations.

Sustainability is rooted in everything we do and we provide knowledge for life.

NMBU has 1700 employees and 5200 students and is organized in seven faculties. NMBU has a campus in Ås and in Oslo. In the autumn of 2020 we are co-located on Ås. Further information on NMBU is available at www.nmbu.no.


About the School of Economics and Business


The School of Economics and Business is one of seven faculties. Our mission is to create knowledge across the fields of economics and business administration, and to develop professionals and leaders who combine an economic mindset with a recognition of multidisciplinary relationships and are equipped to solve complex real-world problems with sustainability as a guiding principle. The School of Economics and Business offers undergraduate and graduate programs in business administration and economics, in addition to a Master's program in entrepreneurship and innovation. These degree programs have ca. 650 students. The School has ca. 55 staff members, and more than 40 PhD students that make up an important part of this research community. For more information, see

www.nmbu.no/en/faculty/hh
NMBU offers business analytics specialisations in the Master Programme in Business Administration and the Master Programme in Data Science. NMBU also offers a specialisation in Digital Business Transformation in the Master Programme in Entrepreneurship and Innovation and is currently preparing a new Master Programme in Industrial Innovation and Digital Systems.
Business analytics is the master specialisation at the School of Economics and Business with most students. In line with the orientation of the school's education activities in business analytics, we here define business analytics as the data-driven optimisation of business processes in private or public companies, linking perspectives from information systems, operations research, data science and change management.
Main tasks
The main tasks of the candidate will be research and teaching in business analytics.
In terms of research, we expect a strong focus on business analytics in the context of business process management and/or enterprise architecture. The research should be relevant to companies in key Norwegian business sectors, have potential for third-party funding, and aim for publication in top-tier journals such as Management Science or MIS Quarterly.
In terms of teaching, the successful candidate is expected to supervise master's theses and teach parts of the master-level curriculum in business analytics (lecturing and project supervision in ongoing courses such as Digitalisation and Digital Business Models, Machine Learning for Business Process Optimisation). The candidate is also expected to actively participate in the development and teaching of bachelor-level courses in business analytics.
Qualifications
Required academic qualification
A completed PhD in a relevant area (Business, Information Systems, Business Engineering, or similar)
Proficiency in a Scandinavian language (Norwegian, Danish or Swedish), spoken and written
Proficiency in English, spoken and written
Desired qualifications
Practical experience with business process management (from previous employment, consulting projects or close company collaborations during the candidate's PhD)
A track record of publishing in high quality journals
Relevant experience in teaching and student supervision
Required personal skills
Excellent communication skills
Ability to work in cross-disciplinary teams
Desired personal skills
Ability to establish research and outreach networks
Ability to work independently and under time pressure
Ability to contribute to a good atmosphere in the research group
Remuneration and information
The selected candidate will be appointed as a postdoctoral fellow, wage framework 24 (salary grade 59-72) (NOK 523.200-667.200), depending on qualifications.
Information for PhD applicants and general Information to applicants
Application
To apply online for this vacancy, please click on the 'Apply for this job' button above. This will route you to the University's web recruitment system, where you will need to register an account (if you have not already) and log in before completing the online application form.
Up to ten publications selected by the applicant as most relevant must be attached to the application. If it is difficult to identify the contribution of the applicant in multiple-author publications, a short explanation about the applicant's part of the work should be included.
In addition, the applicant should submit a research proposal that concisely describes the research they would like to conduct during their postdoc period. For each planned paper, the research proposal should include theoretical background, objectives, existing literature and research gap, hypotheses, methods, data requirements and data collection strategy, target journals, project management plan and timetable plus a feasibility assessment.
Printed material which cannot be sent electronically should be sent by surface mail to Norwegian University of Life Sciences, School of Economics and Business, P.O. Box 5003, NO-1432 Ås, by the application deadline. Please quote reference number 19/05173.
Applicants invited for an interview will be asked to present verified copies of diplomas and certificates.
For further information, please contact