LEDIG STILLING VED UIT NORGES ARKTISKE UNIVERSITET
Senior engineer in Bioinformatics
Deadline: 21.01.2022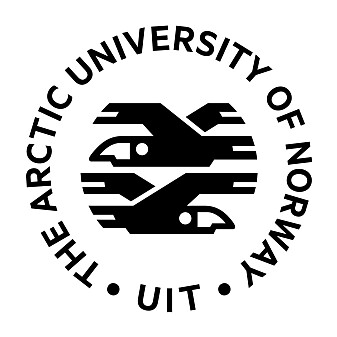 UiT The Arctic University of Norway
The Faculty of Biosciences, Fisheries and Economics (BFE) consists of Department of Arctic and Marine Biology, Norwegian College of Fishery Science (NFH) and School of Business and Economics. The main task of BFE is to conduct teaching and research dissemination at a high national and international level within all relevant fields. Prioritized research areas are aquatic and terrestrial ecosystems, climate, life in the arctic, marine bioprospecting, fish health, seafood products, business and macroeconomics, resources and environment, markets and management of marine resources.

The interdisciplinary profile of the faculty provides good opportunity to develop research projects involving several research groups at the faculty according to its strategy.
Faculty of Bioscience, Fisheries and Economics / Norwegian College of Fishery Science
The position
At the Faculty of Bioscience, Fisheries and Economics (BFE), UiT Arctic University of Norway, there is a vacancy for a senior engineer in Bioinformatics. The position is located at The Norwegian College of Fishery Science (NCFS) and in the Research group Genetics.
NCFS is part of BFE and conducts research and research-based teaching of high national and international quality in an interdisciplinary environment. NCFS is a multidisciplinary institute with responsibility for research and teaching aimed at the Norwegian and international fisheries and aquaculture industry. The research activity is organized in groups with a focus on genetics, marine resources, seafood science, aquaculture, fish health, discovery of marine medicines, resource management, ocean management and resource economics.
Job description
The successful applicant will be hired for a technical position as senior engineer to participate in scientific research and teaching related to the Research Group for Genetics.
Responsibilities towards research include the analysis and management of sequencing data from various sequencing and metabarcoding projects and population genomic studies. The appointee is also expected to contribute to the management and development of computational resources and analytical tools to be used in research and teaching.
For teaching, the responsibilities include presentations and hands-on sessions in data science and bioinformatics in courses at the Bachelor and Master level. Contributions to planning, preparation and administration of teaching must also be expected. The appointee is also expected to provide practical guidance to the MSc and PhD students of the research group.
The successful candidate will work closely with scientific and technical staff and students of the research group. We value a collaborative, collegial, and supportive working environment. This position may also include occasional opportunities to participate in the exciting fieldworks conducted by the research group in the Arctic.
Contact
For further information, please contact:
Qualifications
The successful applicant must have the following qualifications:
A PhD in bioinformatics, molecular biology or ecology, population genomics or a related field. Working experience, evaluated as relevant for the position, can compensate for the requirement of a PhD degree
Experience and proficiency in UNIX/Linux cluster systems
Proficiency in R and/or Python or any other advanced programming languages
Experience with handling, analysing, and managing next generation sequencing data from environmental or population genomic studies
It is desirable if the successful applicant have the following qualifications:
Experience with teaching, especially bioinformatics and/or data science
Experience with at least one of the following: managing reference molecular databases, eukaryote genome assembly and annotation, analysing amplicon sequencing data, and/or shotgun sequencing data
It is an advantage if the successful applicant have the following qualifications:
Formal pedagogical training for teaching in academia
Experience with setting up and maintaining HPCs, storage servers, and data architecture
Good proficiency in English is required and working knowledge of Norwegian or a Scandinavian language is desirable.
Personal Characteristics
The ideal applicant for this position should feel comfortable working in a collaborative environment, but should also be able to work independently in an organised and timely manner. The applicant should enjoy to contribute to scientific publications, grant proposals together with staff and students of the research group, and value participation in teaching and education. Mentoring and training of students and employees in bioinformatics and data science should also be a priority. Personal suitedness will be evaluated for the top applicants via interviews and will be determining for the successful applicant.
We offer
A good working environment with dedicated colleagues
Flexible working hours and a state collective pay agreement
Pension scheme through the state pension fund
Remuneration of senior engineer positions are in salary code 1181 on the pay scale for Norwegian state employees. There is a 2% deduction for contribution to the Norwegian Public Service Pension Fund.
Application
The application must be submitted electronically via www.jobbnorge.no, and shall include:
CV and application letter
Diplomas and transcripts
Written references
Contact information to 2-3 references
All documentation has to be in English or a Scandinavian language.
Inclusion and diversity
UiT The Arctic University i Norway is working actively to promote equality, gender balance and diversity among employees and students, and to create an inclusive and safe working environment. We believe that inclusion and diversity is a strength and we want employees with different competencies, professional experience, life experience and perspectives.
If you have a disability, a gap in your CV or immigrant background, we encourage you to tick the box for this in your application. If there are qualified applicants, we invite least one in each group for an interview. If you get the job, we will adapt the working conditions if you need it. Apart from selecting the right candidates, we will only use the information for anonymous statistics.
General information
The appointment is made in accordance with State regulations and guidelines at UiT. At our website, you will find more information for applicants.
More information about moving to Norway and working at UiT.
A good work environment is characterized by diversity. We encourage qualified candidates to apply, regardless of their gender, functional capacity or cultural background.
UiT will emphasize making the necessary adaptations to the working conditions for employees with reduced functional ability. Questions can be directed to the contact person for the position.
According to the Norwegian Freedom and Information Act (Offentleglova) information about the applicant may be included in the public applicant list, also in cases where the applicant has requested non-disclosure.