Stilling:
Temporary position as Dissemination Specialist (advisor / senior advisor)
Application deadline: 22.02.2019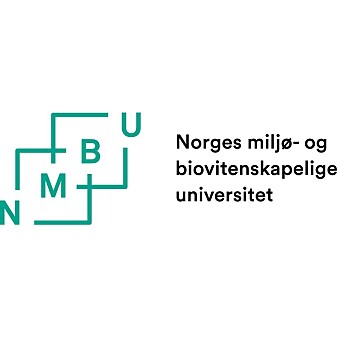 Norwegian University of Life Sciences
NMBU has a special responsibility for research and education that ensures the basis of life for future generations.

Sustainability is rooted in everything we do and we provide knowledge for life.

NMBU has 1700 employees and 5200 students and is organized in seven faculties. NMBU has a campus in Ås and in Oslo. In the autumn of 2020 we are co-located on Ås. Further information on NMBU is available at www.nmbu.no.


About the Faculty of Landscape and Society


The Faculty has 1300 students and 180 staff. It consists of five sub-units, carrying out research and education in the fields of urban and regional planning, property management and law, landscape architecture, international environment and development studies, and public health.

The Department carries out research, education and institutional collaboration within international e studies and offers Bachelor's, Master's and PhD programs. The Department has an international and interdisciplinary environment with about 35 scientific staff, 30 doctoral candidates and 400 students. Read more about the department here.
About the position
The Faculty of Landscape and Society has a vacant temporary position as Dissemination Specialist at Department of International Environment and Development Studies for early appointment. The position is up to 1,5 years.
We are looking for a highly motivated dissemination specialist with responsibility for dissemination in our EU project 'Community-Based Policing in Post-Conflict Police Reform' (ICT4COPS).
This is a 5-year project and involves researchers from 15 institutions from four continents. The study is interdisciplinary and qualitative, involving the participation of a broad set of stakeholders from academia, government and non-government institutions, and civil society.
Read more about the project here.
Main tasks
Implement and monitor the project communications strategy
Establish and lead a purpose-built exploitation and dissemination committee.
Develop research-based digital stories.
Design and maintain the external website, including content creation
Be responsible for conceptualization and production of online research content and diverse types of publications
Manage stakeholder relations and outreach activities
Facilitate result sharing between researchers
Assist in the preparation and conduct of annual meetings and events
Edit and finalize administrative reports and academic products.
Conceptualize technology transfer processes
Be responsible for scientific knowledge management in the project
Qualifications
Required qualifications:
University degree, minimum a master's degree, within a relevant field. Long and relevant work experience can replace the educational requirement
Documented competence in developing research-based dissemination products
Documented competence in independent and result oriented work
Proven ability to translate complex research analysis into assessable language
Fluency in English
Digital communications competence, specifically within digital stories
Proficiency in InDesign and Illustrator.
Desired qualifications:
Experience from qualitative social science research
Knowledge of Spanish and Norwegian
Personal qualifications:
Project management skills
A self-starter, able to work independently and in team
Remuneration and information
The position is an advisor or senior adviser positon, depending on qualifications.
The annual salary for an advisor (code 1434) is NOK 480 600 - 576 100 (salary scale 55-65) and for a senior advisor (code 1364) is NOK 524 200 – 607 700 (salary scale 60-68).
For further information please contact:
Project leader, Associate Professor Ingrid Nyborg, phone: +47 67231325, email: [email protected], or
Senior Advisor Ingunn Andersen, phone: +47 67231301,email: [email protected].
Application
To apply online for this vacancy, please click on the 'Apply for this job' button above. This will route you to the University's Web Recruitment System.
Application deadline: 22.02.2019
Start date: ASAP
The application must include a letter of intent, a complete CV and copies of relevant transcripts, diplomas and testimonies, and documentation of relevant research and research dissemination projects / activities.
Applicants invited for an interview are expected to present certified copies of their diplomas and certificates.