Stilling:
Associate professor at Department of Technology
Application deadline 15.10.18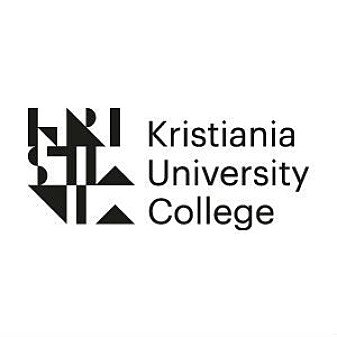 Kristiania University College
Kristiania University College is an educational foundation with campuses in Oslo, Bergen, Trondheim and online. Kristiania University College owns Westerdals Oslo ACT, and together we have 10,000 students, 460 employees and an exciting education offer. We are an accredited college with solid economics where all profits return to the college and are invested for the benefit of the students. The college covers studies within management, organization, technology, marketing, communication, preventive health care, creativity and innovation.
We seek candidates to strengthen our capacity at Department of Technology at Kristiania University College. Selected candidates will be expected to take part in planning, developing and teaching on Bachelor and Master level. In addition, we expect the candidates to be active in developing international collaboration in their field and expand our industrial relations. Kristiania University College believes in research-based teaching, and candidates for the position should be an active researcher with a strong publication record, and on-going research projects in their field. Further to this, candidates will need to show strong pedagogical qualifications and a good track record of teaching and course development. The evaluation of the candidate will also be based on industrial and/or academic experience, including pedagogical education/training.
Required knowledge and skills:
Evidence of teaching effectiveness and an explanation of teaching philosophy
Publications on a high international level and evidence of research effectiveness and an explanation of research philosophy
PhD from Computer Science, Applied Computing, Information Systems or a related discipline
Experience in acquisition of external funding will be considered an advantage
Personal qualifications:
Fluent proficiency in English. Basic to advanced knowledge of a Scandinavian language will be considered an advantage
Structured, independent and able to take initiative
A strong motivation to educate
Work Duties:
Teach Bachelor and Master courses from computer science and/or information systems
Engage in curriculum development
Demonstrate professional development (e.g., scholarly research)
Student supervision
We offer:
Independent and inspiring work environment
Active research staff
Exciting programs and motivated students
Salary according to qualifications
Benefits such as flexible hours and various welfare schemes
Applicants with native language other than Norwegian are expected to acquire fundamental skills in this language in two years.
The application should contain:
Application letter with contact information
Curriculum vitae
List of publications, the ten most important ones marked and attached
Brief account of research merits (maximum 1 page)
Brief account of teaching merits (maximum 1 page)
A brief research and action plan (maximum 3 pages)
Contact details of minimum two people available for recommendation
If there are no eligible applicants for the position as associate professor, it may be applicable to hire in a temporary position as assistant professor for up to three years.
Educational basic competence related to higher education must be documented. If such competence cannot be documented, the candidate must complete university and college education courses within a period of two years after accession.
Relevant candidates will be invited to interviews and conduct a trial lecture.
Further information on the position can be obtained from the Head of Department Eivind Brevik, mobile +47 905 13 650 or by e-mail: [email protected]
Application deadline: 15.10.18
Only applications submitted through our application portal will be considered.
Webpage: www.kristiania.no