Ledig stilling ved Universitetet i Bergen
PhD Position: Chemogenetic Tools for Controlling Neuronal Function (Sars Centre)
Deadline 01.04.2019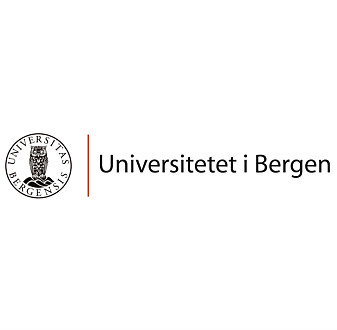 University of Bergen
The University of Bergen is a renowned educational and research institution, organised into seven faculties and approximately 54 institutes and academic centres. Campus is located in the centre of Bergen with university areas at Nygårdshøyden, Haukeland, Marineholmen, Møllendalsveien and Årstad.

SARS – International Centre for Marine Molecular Biology – Read more here.
UiB - Knowledge that shapes society
Through robust and close interaction with the world around us – globally, nationally and locally – we shall be instrumental in building a society based on knowledge, skills and attitudes.
Do you want to take part in shaping the future?
PhD position
There is a vacancy for a 4-year PhD student position at the Sars International Centre for Marine Molecular Biology (sars.no) in the research group of Dr. Timothy Lynagh. The position is funded by Sars Centre core funding. The Sars Centre belongs to the University of Bergen and is partner of the European Molecular Biology Laboratory (EMBL) (www.embl.de). The place of work will be at the Sars Centre. The preferred starting date is 01 May 2019.
About the project/work tasks:
Work in the Lynagh group focuses on the evolution, function, and pharmacology of ligand-gated ion channels, receptors that mediate rapid communication between neurons, using molecular phylogenetics, mutagenesis, chemical biology, and electrophysiology. We plan to develop improved chemogenetic tools for activating/silencing certain neurons in neurobiological studies. In this PhD project, the candidate will perform molecular biology (e.g. generating various mutant constructs) and electrophysiological experiments, with the ultimate goal of producing a set of novel chemogenetic tools.
Qualifications and personal qualities:
The applicant must hold a master's degree or the equivalent or must have submitted his/her master's thesis for assessment prior to the application deadline. It is a condition of employment that the master's degree has been awarded.
Laboratory experience in either molecular biology (e.g. cloning, quantification of gene/protein expression, etc) or electrophysiology (or other assays of protein function) is required.
Evidence for interest or experience in neurobiology and/or protein biophysics will be viewed favourably.
It is expected that the candidate is able to work independently in a structured manner and demonstrate good collaborative skills
High motivation and enthusiasm are essential
Proficiency in both written and oral English
About the PhD position:
The duration of the PhD position is 4 years, of which 25 per cent of the time each year comprises required duties associated with research, teaching and dissemination of results. The employment period may be reduced if you have previously been employed in a recruitment position.
About the research training:As a PhD Candidate, you must participate in an approved educational programme for a PhD degree within a period of 4 years. A final plan for the implementation of the research training must be approved by the faculty within three months after you have commenced in the position. It is a condition that you satisfy the enrolment requirements for the PhD programme at the University of Bergen.
We can offer:
A professional, challenging and international working environment.
Well-equipped, modern laboratories and facilities
Salary at pay grade 51 (Code 1017/Pay range 20, alternative 9) in the state salary scale. Currently equal to NOK 449.400. Further promotions are made according to qualifications and length of service in the position
Enrolment in the Norwegian Public Service Pension Fund.
A position in an inclusive workplace (IA enterprise).
Good welfare benefits
Your application in English must include:
A brief account of the applicant's research interests and motivation for applying for the position
The names and contact information for two reference persons. One of these must be the main advisor for the master's thesis or equivalent thesis
CV
Transcripts and diplomas showing completion of the bachelor's and master's degrees, or official confirmation that the master's thesis has been submitted
Relevant certificates/references
A list of any works of a scientific nature (publication list).
Please note that the entire application and relevant appendices with certified translations into English or a Scandinavian language must be uploaded at Jobbnorge. Applications submitted without required information or applications sent as e-mails will not be considered. Only submitted documents will be subjected to an expert assessment.
Application Deadline: 01 April 2019
General information:
Detailed information about the position can be obtained by contacting:
The state labour force shall reflect the diversity of Norwegian society to the greatest extent possible. Age and gender balance among employees is therefore a goal. It is also a goal to recruit people with immigrant backgrounds. People with immigrant backgrounds and people with disabilities are encouraged to apply for the position.
We encourage women to apply. If multiple applicants have approximately equivalent qualifications, the rules pertaining to moderate gender quotas shall apply.
The University of Bergen applies the principle of public access to information when recruiting staff for academic positions.
Information about applicants may be made public even if the applicant has asked not to be named on the list of persons who have applied. The applicant must be notified if the request to be omitted is not met.
The successful applicant must comply with the guidelines that apply to the position at all times.
For further information about the recruitment process, click here.