Ledig stilling ved Høgskulen på Vestlandet
Associate Professor in automation with robotics
Deadline: 28.07.2019
Applications are invited for one full time, permanent associate professorship in automation with robotics at the Faculty of Engineering and Science, Western Norway University of Applied Sciences (HVL).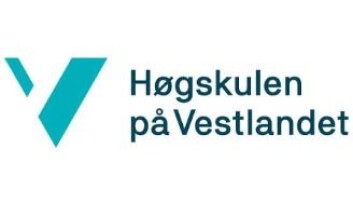 Western Norway University of Applied Sciences
With about 16,000 students, Western Norway University of Applied Sciences is one of the largest higher education institutions in Norway. A broad range of academic programmes are offered at Bachelor, Master and PhD levels, spread out on five campuses Førde, Sogndal, Bergen, Stord og Haugesund.
Our ambition is to build stronger and more solid academic and research environments that will interact nationally and internationally. The aim is to become a recognized actor on the international higher education arena. Increased international cooperation and engagement in externally funded projects will work towards this goal.

The Department of Electrical Engineering has about 35 permanent faculty staff members and 10 PhD research fellows. Number of students are about 350. The department offers bachelor studies in automation and robotics, electrical power systems, electronics and communication technology, and a master program in energy technology. The department offers PhD degree in computer science jointly with the Department of Computing, Mathematics, and Physics.

Faculty members at the department are active in international, national and regional research, and participates in research projects with many universities, research institutions and companies internationally and nationally.

The research activities at the department include the areas of sensors, sensor networks, embedded systems, cyber-physical systems, robotics, control systems and medicine science and application.
About the position:
The position is in Automation with robotics and research in the Particle therapy (PT) project: NeutrOn and gamma-ray imaging for real-time range VerificatiOn and image guidance in particle therapy (NOVO).
Workplace is campus Bergen.
Key duties- and responsibilities:
The main duties of the position are:
Teaching, supervision, and curriculum development at the bachelor, master and PhD level, including development of bachelor, master, and PhD project proposals.
Strengthen the research and teaching efforts in control systems and instrumentation in collaboration with existing research activities at the department.
Expand and strengthen the research and innovation activities in NeutrOn and gamma-ray imaging for real-time range Verification and image guidance in particle therapy (NOVO), which is part of the ICT-program.
Development of project proposals for external funding, and research and development activities in cooperation with external research institutions, public institutions and industry in areas such as NOVO, robotics, control systems, Industry 4.0 and care technology.
Qualifications:
The successful candidate must hold a PhD degree in measurement science and technology with documented specialization and research profile in instrumentation, control systems, automation, medicine science and application with relevant background for NOVO and ITC.
Furthermore, the following qualifications and activities during the last 5 years will be evaluated (taking into account when the candidate was awarded PhD):
Ability and formal competence in teaching and supervision of bachelor, master and PhD students.
Research publications and results, patents, innovations.
National and international contact networks, and experience from national and international research programs and cooperation.
Experience with the development of research applications for attracting external funding, as well as leading externally funded projects.
External/industrial collaboration projects, collaboration skills, and ability to work independently and as a cooperating member of a research group.
In the evaluation of the qualified applicants, emphasis will be on submitted and published scientific work from the last 5 years. Applicants will also be evaluated against their capacity for dissemination, innovation, and collaboration, as well as their potential for establishing relevant national and international research contacts. Personal skills such as the ability to inspire students and colleagues collaborate with colleagues and industrial partners, and to initiate academic developments in research, teaching and innovation will be emphasized in the evaluation of candidates.
The application must also explain how the applicant envisions to contribute to, and cooperate in, research, supervision and teaching in instrumentation, automation, medicine science and application, control systems, robotics or electrical engineering. Applicants must be able to document pedagogical qualifications, such as courses and/or experience.
Lecturing at Western Norway University of Applied Sciences is normally performed in Norwegian or Scandinavian languages. Since the applicant will be teaching at first year of the bachelor degree, applicant who speak Norwegian will be preferred. It is expected that foreign applicants will be able to teach in a Scandinavian language within 2 years from taking up the position.
Short-listed candidates might be required to give a lecture in addition to an interview.
Application procedure:
To apply for this position, please use the link "Apply for this job" ("Søk stillingen").
The applications will be assessed by the information entered in www.jobbnorge.no at the application deadline. The applicants are responsible for ensuring that all the documentation is submitted before the closing date, including the scientific work (up to 15 pieces), complete publication list, certificates and diplomas. If the diplomas, transcripts or other documentation are not in a scandinavian language or English, the applicant must upload the certified transactions himself. If the attachments exceed 15 MB, they must be compressed before uploading or attaching as a link.
The applications will be sent electronically to the expert committee. Based on the committee's recommendation, qualified applicants will be invited to an interview and an trial lecture. Applications cannot be sent by e-mail or to individuals at Western Norway University of Applied Sciences.
We offer:
Good occupational pension, insurance and loan schemes from The Norwegian Public Service Pension Fund
Exciting academic environment with the possibility of competence enhancement and development
Opportunities for training within the working hours
The position as Associate Professor is paid according to the Government's salary regulation, in position 1011- Associate Professor.
There is a compulsory 2 % deduction to the pension fund (see http://www.spk.no/en for more information). The successful applicant must comply with the guidelines that apply to the position at any time.
General information:
The appointment will be made in accordance with the regulations for State employees Law in Norway ("Lov om statens ansatte)". Organizational changes and changes in the duties and responsibilities associated with the position must be expected.
State employment shall reflect the multiplicity of the population at large to the highest possible degree. Western Norway University of Applied Sciences Bergen has therefore adopted a personnel policy objective to ensure that we achieve a balanced age and gender composition and the recruitment of persons of various ethnic backgrounds.
Information about the applicant may be made public even though the applicant has requested not to be named in the list of applicants. The applicant will be notified if his/her request is not respected. Applicants may be called in for an interview.
Contacts:
1) Deputy Head of Department Solfrid Hasund, phone +47 55 58 76 08 / mobile +47 970 25 153