Stilling:
Professor/Associate Professor in Informatics/Digitalization - two positions
Deadline: 01.07.2018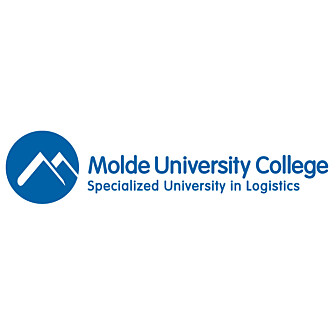 Molde University College
Molde University College - Specialized University in Logistics has 200 employees and 2 500 students. The University College has Bachelor- and Master studies within Health Sciences and Social Care, Logistics, Sport Management, Information Technologies, Economics, and Law and Social Sciences. In addition Ph.D. programs in Logistics and Health Sciences and Social Care are offered.The University College is located in modern premises at Molde Campus.
The positions are within the area of informatics/digitalization, including business informatics. This area links with Molde University College's programs in Logistics and Supply Chain Management. The successful candidate must be able to demonstrate expertise in the field of informatics, and/or data analytics, business information systems, information systems. This must be documented by a Ph.D. or similar and scientific publications. Prospective applicants would be expected to apply their area of expertise in order to play a central role in planning and designing new programs in informatics/digitalization and to contribute to the programs in Logistics and Supply Chain Management in relevant areas.
The successfull candidates are expected to have an international focus on research, teaching, community outreach and other relevant activities. The appointees will have a particular responsibility to initiate, lead, participate in and sustain research activites within the field. At present, 45 % of the working hours is allocated to research, development, innovation, public relations and science communication.
A relevant Ph.D. or similar scientific qualifications is required for employment. Relevant practical-pedagogical competence based on education and/or teaching and supervision is required. Candidates without practical-pedagogical compentence can be imposed to take this within two years. The applicant's professional competence and personal qualities will be considered as important assets. The applicant must note specifically which level he/she applies. Applicants may be invited for an interview or a trial lecture as a part of the recruitment process. The positions demands that the successful candidates demonstrate good verbal and written skills in English. Good verbal and written skills in Norwegian, or another Scandinavian language, will be an advantage.
The positions will normally be remunerated at gross wage range level NOK 704.800-769.100 a year (as Professor) or NOK 579.300-638.700 (as Associate Professor). For the especially qualified candidate a wider salary range may be considered. There is a two percent deduction for superannuation contribution to the Norwegian State Pension Fund. The appointment will be in accordance with current Norwegian regulations concerning state employees.
For further information, please contact Dean of Faculty for Logistics, Professor Svein Bråthen (e-mail: [email protected]).
Applicants are asked to apply via the website jobbnorge.no. Applicants should submit (documents should be in Scandinavian or English):
A full curriculum vitae, testimonials and diplomas,
A complete list of professional publications, if possible with links to online full versions,
A selection of up to 15 documents of their academic work of relevance to the position.
The application deadline is 1st July 2018.
According to the Freedom of Information Act, section 25, 2nd part, the list of applicants may be made public. Requests for anonymity must be specifically justified, but cannot be guaranteed.
Søknadsfrist: 01.07.2018
Web: www.himolde.no
Kontakt: Professor Svein Bråthen (Dean of Faculty for Logistics)

E-post: [email protected]