Ledig stilling ved Nord universitet
Professor / Associate Professor in Health sciences
Deadline: 22.09.2019
About the position
The Faculty of Nursing and Health Sciences, Nord University (Bodø, Norway) is recruiting a professor to strengthen the faculty's research and education within the practice-related health sciences and public health. The position is located in Bodø.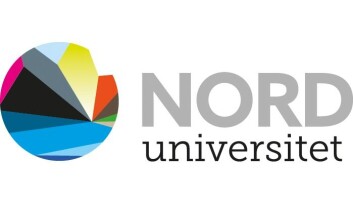 Nord university
Utfordringene verden står overfor krever ny innsikt, innovative løsninger og lokal forankring. Nord universitet er et ungt universitet med sterk regional tilknytning og et globalt perspektiv. Vi leverer fremtidsrettede studietilbud og relevant forskning med fokus på blå og grønn vekst, innovasjon og entreprenørskap, og velferd, helse og oppvekst. Nord universitet har 12.000 studenter og 1.400 ansatte fordelt på ni studiesteder.

Fakultet for sykepleie og helsevitenskap (FSH) utdanner kompetente og fremtidsrettede sykepleiere og spesialister innen helse, omsorg og praksisnær forskning. Vi skal bidra til å løse framtidige utfordringer innen helse og velferd. Fakultetet tilbyr tverrfaglig doktorgrad (ph.d) i studier av profesjonspraksis.

Fakultet for sykepleie og helsevitenskap har 2400 studenter og 200 ansatte. Det faglige miljøet er organisert i faggruppene Sykepleie, Farmasi og Vernepleie og psykisk helse.

For mer informasjon, se fakultetets nettsider: Nord.no/FSH
We seek a candidate with extensive research experience within this field of research; it is important that this research also includes publications relating to relevant theory development. The candidate should be able to develop and carry out collaborative multidisciplinary research projects in the areas of strategic interest for the faculty. The appointee should actively seek for grants from competitive national and international funding agencies, and help build the portfolio of research projects at the faculty. Experience in study programme design, development and leadership is an important qualification to the position. Supervision of students at all three levels, with special emphasis on guiding the faculty's master and doctoral students and other research talents, is required. Teaching and supervision on the faculty's other study locations is to be expected.
Qualifications
Adequate professional educational competence is a requirement for this position. In addition to the basic skills in respect of the planning, implementation, evaluation and development of teaching and supervision which apply the position of an associate professor, applicants must provide documentary proof of the following: quality development in teaching and supervision, broad supervisory experience and joint professional development of educational quality. New supplementary provisions on professional educational competence came into force on 1 September 2019. For further information please refer to Nord University's website."
We require a Norwegian doctoral degree or equivalent, in a relevant field, and extensive and internationally recognized research within or relating to practice-related health sciences and public health. Experience from grant procurement from national and international funding agencies is vital. Competency from leadership and development of study programmes in health or allied health sciences is emphasised. Please refer to the Assessment guidelines for the rank of Professor in the Faculty of Nursing and Health Sciences, Nord University.
The successful candidate must be fluent in English and in a Scandinavian language. Basic, formal pedagogical competence is required, and applicants that cannot yet document such competence, are requested to complete this within the first two years of employment. Nord University offers such training.
Personal qualities
The candidate should possess good communication skills, an including behaviour and team building qualifications.
Qualified applicants will be ranked according to the following criteria:
Research based on qualitative and quantitative methods, and development with relevance to the position.
International scientific publications within the last five years.
Experience with research project management.
Experience with international research networks and projects with external funding.
Experience from teaching and academic supervision from the university/university college sector.
Experience in relevant study programme design and leadership
Relevant professional praxis.
Pedagogical skills.
Research communication.
We offer
The successful candidate will be a member of a fast growing, successful faculty at Nord University.
The majority of the faculty staff has an educational background in Nursing, Mental Health, Social Education or other health sciences. The position is compensated according to government regulations, LPL 17.510, code 1013 Professor. Salary will be competitive and commensurate with the candidate's accomplishments.
We may also offer:
Advantages within the Government Pension Fund.
Creative and collegial working environment.
A workplace with steady progressive development.t
Flexible working hours.
Active university sports team.
General information
The person who is appointed must abide by the applicable laws, agreements, and directives. The responsibilities and duties associated with the position may change with future reorganization at Nord University.
The public sector workforce is expected to reflect the diversity of the population in general. Nord University therefore encourages qualified candidates with disabilities, gaps in their CV, immigrant backgrounds or different life experience to apply. Nord University practices moderate allocation according to gender quotas in accordance with the Basic Agreement for State Employees.
If applicants indicate they have disabilities or gaps in their CV, their details may be used anonymously for the purposes of recording whether this target is achieved or not.
Contact information
Further information about the position can be obtained by contacting :
Head of nursing division Ranveig S. Rotmo, telephone: +47 74 02 29 36 , Mobile phone: 95 13 07 17, email: [email protected]
Heas of studies Gøril Ursin, telephone: +47 75 51 71 07, Mobile phone: 91 80 44 12, email: [email protected]
Application process
Applicants will be evaluated by an expert committee. Short-listed applicants will be called for an interview and trial lecture. These will be decisive for the appointment. If there are many applicants, an internal committee may be convened to identify the most relevant candidates. These candidates will then be evaluated by an expert committee.
Application
Applications must be submitted online by the closing date of 22.09.2019.
The electronic application must contain:
Cover letter, including description of research plans for over a 5-year period with a focus on the fields mentioned in the announcement text
CV (which provides an overview of educational background, list of employments, pedagogical experience, administrative experience, research profile and other relevant qualifying activities)
Copies of diplomas and certificates
Name, phone number and e-mail addresses for minimum two reference persons
A complete list of scientific production / academic work
Complete copies of a selection of a maximum of 15 of the applicant's most relevant publications / academic work that the applicant would like the evaluation committee to take into consideration
All documentation must be uploaded as attachments to the application. Complete documentation in electronic form must be submitted by the closing date for applications.
After the application deadline has expired a list of applicants will be published. Note that, in special cases, information about particular applicants to a position may be made public even when that applicant has requested that their application be processed confidentially. Applicants requesting an exemption from publication of their details must explain their reasons for doing so in their application. In this case, advance notice will be given in the event of a decision to make public any information about the applicant.
Application deadline: 22.09.2019
Ref.nr. 30086012
fnokode:1234