Ledig stilling ved UNIS
Faculty position in Energy and Environmental Engineering
Deadline: 05.01.2020
General
Professor or associate professor in Energy and Environmental Engineering
The department of Arctic Technology seeks candidates for a full-time, permanent position as Professor or Associate Professor in Energy and Environmental Engineering. Currently the AT department has 4 professors, 2 PhD students and 6 adjunct professors.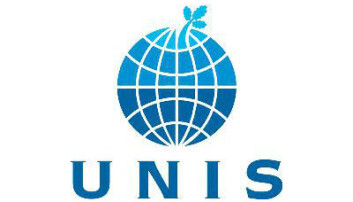 UNIS
UNIS is the world's northernmost educational institution, located in Longyearbyen. UNIS has technical and scientific equipment, laboratories and infrastructure for teaching and research in Arctic natural science and technology for sea, land and atmosphere.

The disciplines include Arctic Biology, - Geophysics, - Geology and - Technology. All teaching is in English, and about half of the staff and students is from abroad. UNIS is a state-owned corporation.


Longyearbyen is located in Svalbard, in the midst of a varied and beautiful Arctic nature with good opportunities for outdoor activities.

Longyearbyen is a modern town with approx. 2200 inhabitants and has a good service offering including kindergartens, swimming / sports hall and a varied association, sports and cultural life.
The department conducts education and research in ice mechanics, offshore engineering, loads and structures, geotechnics, and environmental technology and toxicology. The department provides 23 courses at bachelor, master and PhD level.
Description of the vacant position and qualifications
We seek candidates for a permanent position as Professor or Associated Professor in Energy and Environmental engineering. UNIS wants to contribute towards development of green energy systems suited for the Arctic and Svalbard, by contributing with competence and research towards utilizing renewable energy sources and developing more energy efficient infrastructure and buildings in the Arctic. Robustness and redundancy of energy systems in off grid settlements in the Arctic are crucial, where energy production and supply are particularly challenging due to long periods of darkness and cold.
The candidate must have a documented professor competence or PhD degree (for Associate Professor) within the field of Energy engineering; Energy efficiency and Renewable sources of energy. Future solutions for green energy in Svalbard and Longyearbyen could comprise combinations of many technologies; PV and sun heat panels, wind turbines, wave and thermal energy, batteries and backup of fossil energy. Successful implementation and effect of combined systems will require knowledge on intelligent control systems, integrated infrastructures and consumption, and active users and enabling technologies. The candidate should preferably have a general and broad background in this multifaceted area. It will be the responsibility of the position to develop a UNIS teaching and research activity in this direction. Complementary competence in Environmental engineering within Waste Water technologies, Environmental remediation, Energy consumption reduction or Environmental compliance will be a strong advantage for the applicant.
Applicants for the position must be able to document their qualifications as Full or Associate Professor. To be considered for the position of Associate Professor a Ph.D. in an appropriate field, or its equivalent, is the minimum requirement. Professor qualifications must be documented as UNIS does not evaluate applicants for professorships.Arctic fieldwork experience is desired due to the strong fieldwork focus at UNIS, where research and teaching involve year-round field activities. Comprehensive knowledge of the Norwegian university sector as well as from the energy sector is required. Teaching and course responsibility within the center will be part of the work tasks. Documented university level pedagogic experience and teaching competence is necessary. Personal skills and suitability will be emphasized.
UNIS offers
Free arrival passage for you and your family, and relocation expenses associated with initiation of the engagement
Annual holiday travel grant, in accordance with current regulations
Membership in the Norwegian Public Pension Fund
Favorable conditions for sabbatical leave
Possibility for rental housing
The salaries are depending on experience/seniority. As resident of Svalbard, an annual allowance of NOK 34 560 (Svalbardtillegg) will be added to staff salaries. A social Security contribution of 2 per cent to the Norwegian Public Service Pension Fund will be deducted from the salary. Income tax on Svalbard is 8 per cent, plus 8.2 per cent toward National Insurance coverage.
Selection and appointment/application
A scientific committee will evaluate the applications. Based on the report, an interview committee will invite the top ranked person(s) for an interview and a trial lecture. The appointment will be made by the Board, based on the recommendation from the committees
Application
Inquiries about this position may be directed to Head of Department, Prof. Arne Aalberg, phone: +47 79023352, email: [email protected]
Deadline for applications is 05/01/2020
Please apply online on www.jobbnorge.no
Please attach:
a full list of publications & previously held grants
education, pedagogic or teaching certificates (including a list of previously supervised graduate and PhD students, where applicable)
five publications (authored or co-authored by the candidate) that you want to have evaluated for consideration for appointment to this position
The committee could ask for further documentation or copies of parts or the complete scientific production described by the applicants.
You can request to have your application kept from public access cf. the open files act § 25. The request must be explained. UNIS will determine if the application will be kept from public access or not, based on the explanation and the regulations from the open files act. If the application will not be accepted, the candidate will be contacted.