LEDIG STILLING VED NMBU
Professor / Assoc. prof. within agricultural entomology
Deadline: 03.10.2021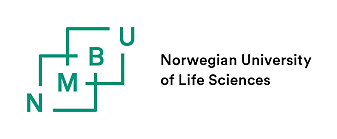 Norwegian University of Life Sciences
NMBU has a particular responsibility for research and education that secures the basis for the life of future generations. Sustainability is rooted in everything we do and we deliver knowledge for life. NMBU has 1,800 employees of which about 250 phd scholarships and 6,000 students. The university is divided into seven faculties.NMBU believes that a good working environment is characterised by diversity.

We encourage qualified candidates to apply regardless of gender, functional ability, cultural background or whether you have been outside the labour market for a period. If necessary, workplace adaptations will be made for persons with disabilities.

More information about NMBU is available at www.nmbu.no.


About The Faculty of Biosciences


The Faculty of Life Sciences (BIOVIT) aims to help shape the future food- and bio-production of through teaching and research within biology and sustainable production and use of plants, livestock and fish. The faculty has an annual turnover of approx. 250 million kroner. The faculty is organized into nine research sections: Genome biology, Breeding and Quantitative Genetics, Ruminant Nutrition and Physiology, Ethology and Animal Environment, Nutrition and Physiology, Agroecology, Genetics and Plant Breeding, Plant Protection and Food Crops, Pant Biology and Biotechnology. The faculty has seven large and small research centers and laboratories, including a center for outstanding innovation (CFI) - Foods of Norway. The faculty is responsible for bachelor's and master's degrees in Aquaculture, Biology, Animal Science and Plant science as well as English-language master's degrees in Agroecology, Plant Sciences, Feed Manufacturing Technology and Genome Sciences. The faculty is responsible for PhD degrees in animal science and plant science. The faculty currently has about 550 bachelor and master students and 90 PhD students. The faculty has about 220 employees and its own faculty administration.

The Department of Plant Sciences studies crop plants and plants in natural ecosystems, addressing major challenges in society related to sustainable plant production, agroecology, innovative production methods, and breeding of improved cultivars, as well as fundamental plant biology. Currently, sections within the department include Agroecology, Genetics and Plant Breeding, Plant Biology and Plant Biotechnology, and Plant Protection and Food Crops.
Do you want to contribute in increasing environmentally-friendly plant production?
About the position
The Research Group
The successful candidate will join the section Plant Protection and Food Crops, a section possessing expertise in plant production, sustainable cultivation methods and plant health, and quality traits providing good nutrition for human health. Located within the Department of Plant Sciences, this group includes 4 professors, 3 associate professors, 5 adjunct professors in Plant Protection, 6 PhD students and 5 research technicians. The research group has a strong research profile, with key strengths in the application of agricultural entomology, plant pathology and weed science in addition to production and nutritional quality of crop plants and their products. The group has access to labs, greenhouses, controlled growth rooms and a field experimental station.
Agricultural entomology is of great importance for food production. Pests of agricultural and horticultural crops cause huge losses by reducing yield and quality of plant products. There is increased pressure from introduced species, increased distribution and larger pest populations, and more generations of established pests due to climate change and changes in agronomic practices. In Norway, as in most other countries, it is a national policy to reduce the use and negative impact of plant protection products and practices. Research and development in this field has increased substantially in recent years, as have funding possibilities. NMBU is the only academic institution in Norway that offers higher education and doctoral degrees in this subject.
The appointee is expected to carry out high-quality research on insects related to agriculture, horticulture and/or green environments. The main responsibility will be in teaching and developing teaching of agricultural entomology in the Bachelor's, Master's and doctoral programs of the Faculty of Biosciences. This includes theoretical content, as well as instruction in the laboratory and field. Courses at the undergraduate level are team-taught together with plant pathologists and weed scientists. In these courses the focus is on insect pests of importance to Norwegian plant production, including their biology, behaviour and strategies for integrated pest management.
There is a well-established cooperation with the Norwegian Institute of Bioeconomy Research (NIBIO), section Biotechnology and Plant Health. Researchers at NIBIO participate in the teaching of plant protection through adjunct positions in the Faculty of Biosciences. It is anticipated that the person appointed to the announced position will develop professional networks with colleagues at NMBU, NIBIO and other institutions, both national and international.
The appointee is expected to have a good understanding of the needs of society and to be able to address these needs by establishing projects through external financing.
Main tasks
Teaching agricultural entomology at a BSc-, MSc- and PhD level
Supervising BSc-, MSc- and PhD students
Research activities of high international standard
Dissemination of information to the scientific community, the agricultural/horticultural sector, government authorities and the general public
Participation in faculty and university committees
Competence
Required qualifications and competences
PhD in entomology or closely related subject.
Documented teaching ability in the form of a "teaching portfolio" with a description of;

Pedagogical qualifications, completed a programme of at least 200 hours and pedagogical experience
Teaching experience at higher and lower degree levels
Broad experience of supervision, preferably at master's degree/PhD level
Quality development in own teaching and supervision over time
Participation in work to develop quality of education in the academic community

Scientific leadership experience, and ability to communicate, network and collaborate in research and teaching
The appointee is required to teach in Norwegian (Scandinavian) and English
You may be hired as Assoc. prof. subject to the requirement of documented pedagogical competence being met within two years.
Desired qualifications and competences:
Teaching experience in agricultural entomology at the university level
Extensive scientific experience in agricultural entomology. Research experience in integrated pest management (IPM). Basic and applied knowledge of pests and beneficial organisms, their biology and ecology.
Experience in supervision of PhD students, and in leading and administration of research projects
Experience in writing research grant applications
Established national and international professional networks
Proven ability to publish and disseminate research results to different target groups
Personal skills:
Excellent written and verbal communication skills.
Good collaborative and communicative skills.
Strong, professional commitment to excellence in research and teaching.
Analytical and academic approach to research questions.
Potential for independent and creative thinking
Motivated and committed team-player with the desire to obtain external funding and build a strong research and teaching network
Ability to realize scientific synergies between researchers and research groups.
Remuneration and further information
The position is placed in government pay scale position code 1013 Professor, salary grade 72-94 (NOK 677.600 - 1 169.500) or position code 1011 Assoc. prof., salary grade 61-77 (NOK 553.500 - 752.800), depending on qualifications.
Pursuant to the Personal Data Act, we will hereby notify you that the report of the expert committee will be sent to all applicants.
For further information, please contact:
Prof. Odd Arne Rognli, Head of Dept., E-mail: odd-[email protected]; phone: +4767232790 / +4792683800, or
Assoc. prof. Siv Fagertun Remberg, Head of Section, E-mail: [email protected], phone: +4767232812 / +4790564261
Application
To apply online for this vacancy, please click on the 'Apply for this job' button above. This will route you to the University's Web Recruitment System, where you will need to register an account (if you have not already) and log in before completing the online application form.
Application deadline: 3.10.2021
Up to ten publications selected by the applicant as most relevant must be attached to the application. If it is difficult to identify the contribution of the applicant in multiple-author publications, a short explanation about the applicant's part of the work is suggested.
Applicants must also enclose documentation of their educational competence, called an educational directory. See NMBU's guide for applicants and members of the expert committee for documentation and assessment of educational competence for a position as professor
Printed material which cannot be sent electronically should be sent by surface mail to Norwegian University of Life Sciences, Faculty of Biosciences, P.O. Box 5003, NO-1432 Ås, within 03.10.2021. Please quote reference number 21/04488.
Applicants invited for an interview will be asked to present verified copies of diplomas and certificates.