LEDIG STILLING VED NMBU
Associate Professor within Agricultural Robotics
Deadline: 29.04.2021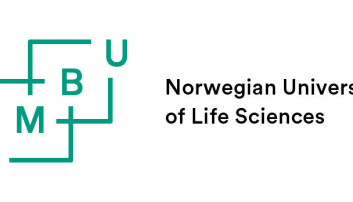 Norwegian University of Life Sciences
NMBU has a particular responsibility for research and education that secures the basis for the life of future generations. Sustainability is rooted in everything we do and we deliver knowledge for life. NMBU has 1,800 employees of which about 250 phd scholarships and 6,000 students. The university is divided into seven faculties and has campuses in Ås and Oslo. We will be co-located in Ås from 2021.

NMBU believes that a good working environment is characterised by diversity.

We encourage qualified candidates to apply regardless of gender, functional ability, cultural background or whether you have been outside the labour market for a period. If necessary, workplace adaptations will be made for persons with disabilities. More information about NMBU is available at www.nmbu.no.


About The Faculty of Science and Technology


The Faculty of Science and Technology (REALTEK) develops research-based knowledge and educates civil engineers and lecturers needed to reach the UN's sustainability goals. We have approximately 150 employees, 70 PhD students and soon 1500 students. The education and research at REALTEK cover a broad spectrum of disciplines.

This includes data science, mechanics and process engineering, robotics, construction and architecture, industrial economics, environmental physics and renewable energy, geomatics, water and environmental engineering, applied mathematics as well as secondary school teacher education in natural sciences and use of natural resources such as in agriculture, forestry and aquaculture. The workplace is in Ås, 30 km from Oslo.
We are looking for a highly motivated colleague to boost research and teaching in autonomous navigation, localization, and mapping for agricultural robots.
About the position
The Department of Mechanical Engineering and Technology Management at the Faculty of Science and Technology has a vacancy as Associate professor within Agricultural robotics. The position is full time and permanent.
The position is affiliated with the Robotics group, and will focus on autonomous, robust, and reliable navigation, localization, and mapping (e.g., SLAM) for mobile robots. The main application domain is agricultural robotics both indoor in tunnels and greenhouses as well as in outdoor environments.
Since 2019 the Faculty has offered a master's degree in applied Robotics. Currently 50 students attend the Master program, and it is estimated that within 2024 the number of students will reach 125 for the five-year program.
The Robotics group participates in several groundbreaking research projects within precision agriculture and food production. The group is known for developing the autonomous agricultural robot Thorvald, strong track record in developing, testing, and commercializing robots.
The following research topics are highly relevant examples for the field of agricultural robotics
Autonomous navigation that allows the robots to analyze and understand the agricultural environment, adapt to changing conditions caused by weather and plant growth, and allow mobile robots to operate robustly in such challenging conditions
Safety, in particular recognition of dangerous situations for the robot and its environment
Advanced machine vision for navigation in agricultural environments. Such abilities should result in robust and reliable solutions for navigating in unstructured environments.
Advanced machine vision for manipulation in agricultural environments. Such abilities will enable a range of agricultural applications including selective harvesting, precision operations (e.g., weeding) and agronomy support (e.g., yield prediction, soil health analysis, etc.)
Machine learning and AI for the agricultural domain
The Robotics group represents a research area in development. Currently it has a staff of 3 permanent academic positions, 10 PhD students, 4 Post doctors, engineers, researchers, and administrative staff. In total about 23 people. With this position the faculty aims to strengthen the permanent academic staff.
The successful candidate is expected to teach and conduct research and development in the field of agricultural robots.
REALTEK offers new academic staff a unique onboarding package
If you are not already main supervisor for a PhD-student, you will be prioritized when distributing university funded PhD positions
You will get NOK 50.000 as start-up-funding for conference fee, travels, etc.
The faculty aims to boost research, and provides financial support for networking activities, short stays abroad and a mentor scheme for new staff
Further information about the robotics group.
Main tasks
The main tasks for this position will be teaching and research within Agricultural Robotics.
Other tasks will be
Supervision of PhD and Master students
Participation in the development of study programs and the department
Participation in research projects and initiate new research projects within agricultural robotics
Establishing collaborations – interdisciplinary and beyond campus
Academic administration
Competence
Required Academic qualifications
PhD and master's degree in robotics or other relevant discipline
Highly skilled in the field of robotics
Documented educational competence using a "teaching portfolio". Those who do not meet the educational requirements for employment shall be required to meet them within two years of employment.
The following experiences and skills will be an advantage
Good track record of publications in highly ranked journals and conferences
Experienced in the field of robotics
Comprehensive experience in software development for robotics, in particular ROS (Robot Operating System)
Track record in securing funding for research and development
Pedagogical and administrative skills and experience/expertise
Experience from large research projects and/or industry
The following language skills are required
Proficiency in English, written and oral
Fluency in a Scandinavian language (Norwegian, Swedish, or Danish). Candidates not fluent in a Scandinavian language will be committed to become fluent (level C1 or similar) in Norwegian within three years of employment, to be able to participate actively in all functions the position may involve.
Personal suitability will be given weight. NMBU wants more women in permanent scientific positions. Women are therefore encouraged to apply.
Remuneration and further information
The position is placed in government pay scale position code 1011 Associate Professor, wage framework 24, salary grade 65-77 (NOK 586. 500 -744.600), depending on qualifications.
Seniority promotion in position.
For further information, please contact:
Information for PhD applicants and general Information to applicants
Application
To apply online for this vacancy, please click on the 'Apply for this job' button above. This will route you to the University's Web Recruitment System, where you will need to register an account (if you have not already) and log in before completing the online application form.
Application deadline: 29.04.2021.
Up to ten publications selected by the applicant as most relevant must be attached to the application. If it is difficult to identify the contribution of the applicant in multiple-author publications, a short explanation about the applicant's part of the work is suggested.
Applicants must also enclose documentation of their educational competence, called an educational directory.
Please see NMBU's guide for applicants and members of the expert committee for documentation and assessment of educational competence for a position as associate professor.
Printed material which cannot be sent electronically should be sent by surface mail to Norwegian University of Life Sciences, Faculty of Science and Technology, P.O. Box 5003, NO-1432 Ås, within 29.04.2021. Please quote reference number 21/01182
Applicants invited for an interview will be asked to present verified copies of diplomas and certificates.